The beaches and beyond draw those looking to wind back the clock, writes Annabel Langbein.
As you walk up off Main Beach into the township of Byron Bay, the vibe feels more like Bali or one of Mexico's surf beach towns than anywhere Australian. Shops billow their offerings out on to the footpath in a jangle of brightly coloured sarongs, hats, incense, crystals, bracelets and Indian feather dream catchers, and the air is heavy with the scent of frangipani.
Down on the corner, a fortune-teller reads tarot cards to his client while a coursing thread of traffic whizzes past, oblivious to the fates at play. But the tout on the street isn't trying to swindle me with fake designer bags or dodgy jewellery. His stack of trays is filled with beautiful organic raspberries, and he very politely inquires if I might like to buy some. Darn it, they look delicious but I don't have any cash on me.
At the coffee shop, the super tanned, super skinny blonde waitress with a posh English accent looks ever so slightly bored as she reads out the two daily choices of kombucha, her eyes scanning the pavement for some hipper, more interesting clientele who may be on their way.
It's true there are a lot of beautiful people in Byron Bay, but you don't need to be beautiful to feel at home here. Hippies and hipsters, street artists and yogis, wealthy retirees, surfers and shoppers all rub shoulders with ease. The beaches run in long drifts of fine golden sand, broken up by pretty bays and coves. The sea is gin clear (albeit occasionally shark infested) and the surf — well the surf is legendary. There's terrific shopping to be had — both in downtown Byron and in the numerous quirky small towns dotted through the hinterland. You can take a yoga class or learn Nia dancing, meditate, luxuriate at a spa, go hiking, learn to surf or kayak, make ceramics, drink coffee, dine at one of the many great restaurants or just hang out at the beach.
About 1.7 million visitors come to Byron each year, but the lack of high-rise buildings, coupled with the absence of fast-food joints has the effect of winding back the clock and gives the town a laidback, sleepy-time feel.
The swathe of rolling hills in the hinterland owes its lush greenness to Mt Warning, which lies 44km to the north-west of Byron Bay.
This ancient volcano was named by Captain Cook when he passed by Cape Byron in May 1770, naming it as a landmark to "warn" mariners of offshore reefs in the area. The mountain remains a place of cultural and traditional significance to the local Bundjalung people and is the site of different ceremonies and initiation rites.
Mt Warning is the first place in Australia to see the rising sun each day. The remnant core of a volcano that erupted about 23 million years ago, this sacred mountain and the ranges that run off it, have a major influence on the weather system of the area, causing the wet air coming in from the Coral Sea to dump rain on the hinterland and coast.
That Byron Bay Hinterland is well worth exploring. Many of Byron's old-time hippies have moved up here to escape the tourists down on the coast, and the atmosphere in these small towns has a laidback charm. Head to the delightful little town of Bangalow on the weekend for cute boutiques, a great weekend farmers' market and healthy dining. Woods offers great coffee and breakfast and lunch fare that's organic, ethical, plant based and delicious. Woods also operates a sister cafe. Folk, back towards Byron town.
Heading inland further to the north, Federal is the tiniest little town up in the hinterland — blink and you'll miss it. Behind the Federal General Store is fabulous little Japanese restaurant Doma Cafe. Sit down and enjoy made-to-order sushi rolls and the live music or grab some takeout sushi and head to Minyon Falls for a dip and a picnic.
On your way back to town, the historic and quaint town of Newrybar, 20 minutes from Byron, is home to a clutch of interesting boutiques and the highly regarded Harvest restaurant and cafe. The cafe offers excellent Allpress coffee and there's some great browsing to be had in their range of homewares, as well as a great selection of deli items, cheeses and baked goods produced on site.
Harvest has a strong focus on local and foraged ingredients and if you go on a Wednesday night you get to enjoy their Wild Harvest dinner series, with a menu curated by the items foraged that day found in the hinterland. Across the road the Newrybar Merchantshas a range of quirky homewares, books and fashion.
A 20-minute drive north to Brunswick Heads lands you at Fleet Restauarnt. This lovely little restaurant isn't somewhere you are likely to eat every day, not least because there are only 14 seats and it's incredibly hard to get into. We managed to score a cancellation booking and enjoyed an amazing culinary experience in the capable and charming hands of Astrid, the hostess and sommelier, and her partner, Josh, who helms the kitchen. I am not into fuss and fiddle but this was a dining experience I would totally recommend for a special occasion. We opted for the degustation of eight dishes for $85 and enjoyed some amazing wines to match.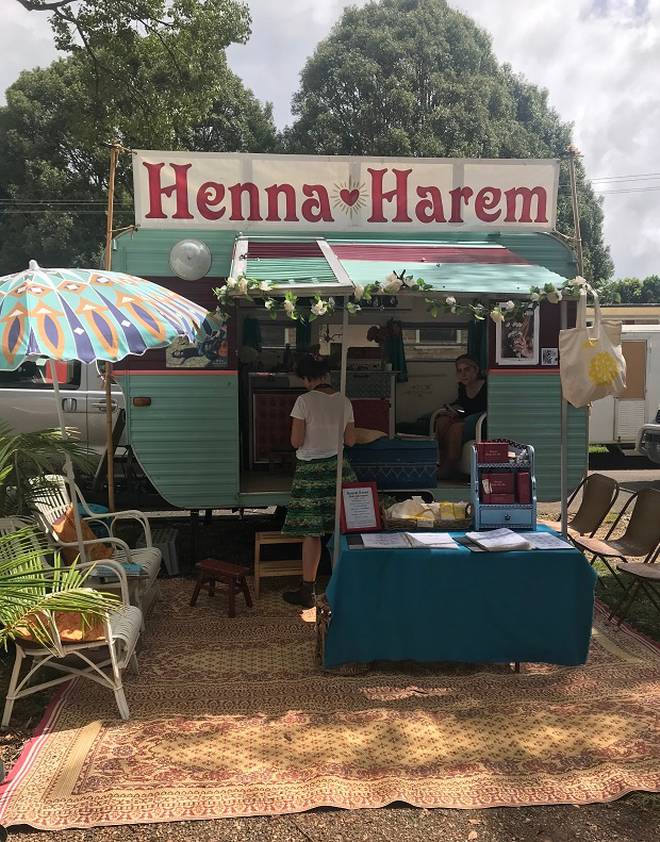 There are lots of options for good eating in downtown Byron, where cafes and restaurants cover the gambit of price brackets and tastes.
The Vietnamese flavours at Light Years Cafe, down an alley off Lawson St, are light, fresh and authentic tasting. Chihuahua Tacqueria is literally a hole in the wall in Feros Arcade, off Jonson St, but the tacos are super fresh and inexpensive.
For burgers head to Top Shop and if you can't get a table sit on the grass by the road for a makeshift picnic.
Located on the corner of Marvel & Jonson Street The Mez Club offers Mediterranean-themed cocktails, nibbles and share plates. Book the upstairs souk for larger groups.
St Elmo Dining Room and Bar on Fletcher St specialises in modern Spanish tapas dishes and share plates and offers a great list of wines by the glass. It's a good idea to make a booking here.
Rae's Restaurant at Wategos Beach offers fine dining with food that's fresh and light and an amazing view looking down on to the famous Wategos beach. You don't need to be a guest of this elegant boutique hotel to dine here.
Over in the industrial estate, about 10 minutes north of Byron, Barrio Eatery & Bar has a fabulous Argentine style grill and wonderful earthy tasty salads. It's in the Habitat Commune shopping precinct, which brings together some of Byron's eclectic clothing brands. At the time of our visit it was BYO as their liquor licence had yet to come through. Conveniently, there's a wine shop just down the road.
SIX THINGS TO DO IN BYRON
1
Hike to Cape Byron Lighthouse and watch the sunrise.
2 Take a swim — Watego beach is small and glorious. The locals also recommend Tallows and Clarkes.
3 Catch a yoga class or a Nia dance class.
4 Go snorkelling at Julian Rocks Marine Reserve.
5 Take a picnic to the Broken Head Nature Reserve, a 97ha protected preserve featuring Littoral Rainforests, beachfront fishing and whale sightings. Be warned, you may find some nude bathers.
6 Get to the weekend craft markets or a farmers' market. Byron Bay, The Channon, and Bangalow host the most popular craft markets in the area and they rotate weekly through these towns. Check out Byron Bay markets online for a list of all the markets operating through the week. The farmers markets offer fresh organic produce, including a variety of tropical fruits and vegetables, artisan dairy products, sustainable smoked fish products, amazing baked goods, chocolates, oils and all manner of quality ethnic foods.