Reefton
At
Sunrise:

Sunset:
Partly cloudy. A possible shower. Light winds.
Showers, some heavy, becoming frequent during the morning. Northwesterlies.
Periods of rain or showers. Southwesterlies.
For more detailed weather information visit MetService.
Marine Coastal Forecasts - Grey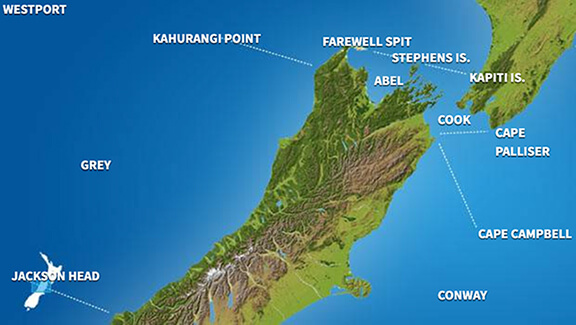 Forecast:
Wednesday : Southwest 15 knots, turning northwest 15 knots in the morning, then rising to northerly 25 knots in the evening. Sea becoming rough. Long period southwest swell rising to 3 metres. Northwest swell 1 metre dying out. Poor visibility in rain spreading north, with thunderstorms and squalls south of Hokitika from evening.
Outlook:
Outlook following 3 days: Thursday: Northwest 25 knots. Sea rough. Heavy southwest swell developing. Friday: Changing southwest 25 knots, rising to 35 knots offshore. Sea becoming very rough offshore. Heavy southwest swell. Saturday: Southwest rising to 35 knots everywhere. Becoming very rough everywhere. Heavy southwest swell.