Dunedin
At
12°C
Wind:

ENE, 07 knots

Sunrise:

Sunset:
Fine and hot with some high cloud. Northeasterlies, turning gusty northwest around midday.
Mostly cloudy. Northeasterlies tending northwest, becoming gusty by afternoon. Then rain at night with a fresh southwest change.
Mostly cloudy with showers. Cool southwesterlies.
For more detailed weather information visit MetService.
Marine Coastal Forecasts - Chalmers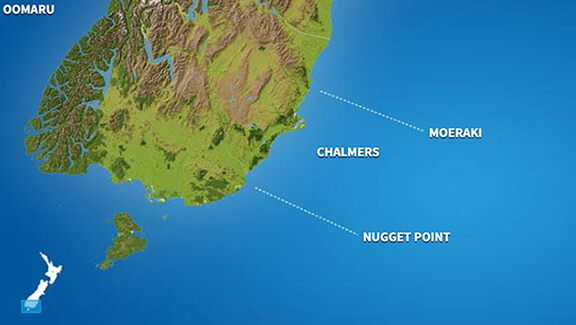 Forecast:
Tuesday : Northerly 15 knots rising to 25 knots for a time in the morning. Sea becoming rough for a time. Southwest swell 4 metres offshore, period 15 seconds, easing.
Outlook:
Outlook following 3 days: Wednesday: Changing southwest 20 knots in the evening. Thursday: Southwest rising to 35 knots later. Sea becoming very rough. Southwest swell becoming moderate. Friday: Southwest easing to 20 knots. Very rough sea easing. Moderate southwest swell.