Whakatane
At
20°C
Wind:

ESE, 02 knots

Sunrise:

Sunset:
Fine, apart from some morning cloud. Light winds and afternoon sea breeze.
Cloudy periods. Possible afternoon showers, then some rain from evening. Northwesterlies by midday.
Mainly fine, late showers. Westerlies.
For more detailed weather information visit MetService.
Marine Recreational Forecasts - Bay Of Plenty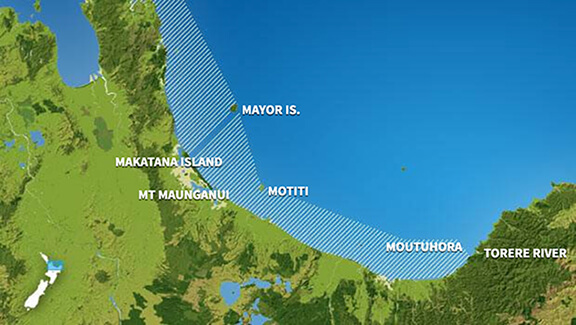 Area Description:
Inshore waters from Matakana Island to Mayor Island to Motiti Island and then east to Torere River mouth.
Situation:
A ridge of high pressure lies over New Zealand. A front moves over the country on Sunday and is followed by a strong westerly flow. Another front moves over New Zealand on Tuesday, bringing a change to colder southwesterlies.
Warnings:
Nil for Plenty
Forecasts:
Saturday: Variable 5 knots, but southwest 10 knots west of Motiti Island. Becoming southeast 10 knots everywhere early morning, easing to variable 5 knots late morning. Northerly 10 knots developing this afternoon. Becoming variable 5 knots but southwest 10 knots in the west this evening. Sea slight. Morning cloud, then fine. Northeast swell half a metre.
Outlook:
Outlook until midnight Tuesday: Sunday: Westerly 10 knots, turning northwest 15 knots in the afternoon. Showers from afternoon. Northeast swell half a metre. Monday: Tending westerly 20 knots. Cloudy periods, isolated showers. Northeast swell half a metre. Tuesday: Tending northwest 20 knots, rising to 25 knots later. Rain at times. Northeast swell half a metre.
Swell:
Marine Coastal Forecasts - Plenty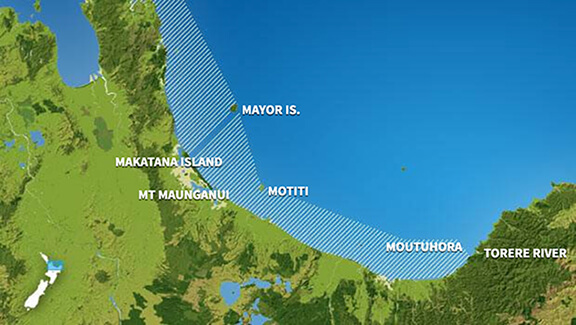 Forecast:
Saturday : Variable 10 knots. Sea slight. Southeast swell 1 metre offshore, period 10 seconds.
Outlook:
Outlook following 3 days: Sunday: Westerly 15 knots developing early. Monday: Westerly 15 knots. Tuesday: Turning northwest 20 knots early.