Dannevirke
At
Sunrise:

Sunset:
Mostly cloudy, with a few spots of rain. Northwesterlies strengthening this evening.
Morning cloud, then fine. Gusty westerlies easing in the evening.
Mainly fine with northwesterlies at first. Becoming cloudy towards evening and showers developing as wind turn southeasterly.
For more detailed weather information visit MetService.
Marine Coastal Forecasts - Portland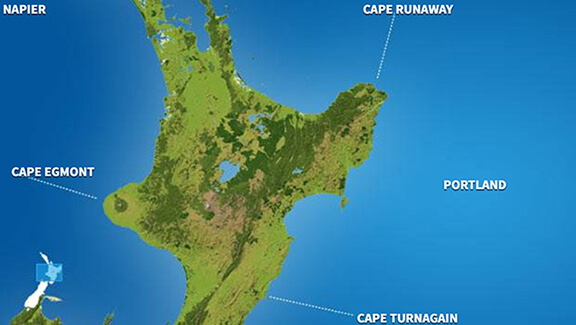 Forecast:
Saturday : Northerly 15 knots, rising to 25 knots this afternoon. Sea becoming rough. Southwest swell 2 metres, period 11 seconds, easing. Northeast swell 1 metre developing. Fair visibility in periods of rain, clearing by evening.
Outlook:
Outlook following 3 days: Sunday: Northwest 20 knots. Changing southerly 15 knots in the south in the morning, then easing to variable 10 knots later. Monday: Variable 10 knots but northwest 20 knots in the far north. Tuesday: Northeast 20 knots developing.