Wanaka
At
15°C
Wind:

W, 02 knots

Sunrise:

Sunset:
Mostly cloudy with a few spots of rain, clearing this evening. Westerlies.
Fine. Northwesterlies.
Cloudy periods. Light winds.
For more detailed weather information visit MetService.
Marine Coastal Forecasts - Milford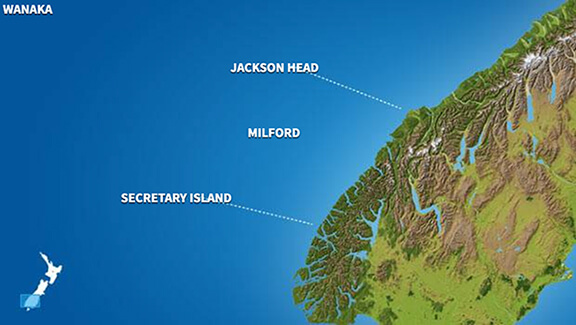 Forecast:
*GALE WARNING IN FORCE* Saturday : Northeast 35 knots, changing southwest 20 knots this morning. Very rough sea easing. Northerly swell 3 metres, easing. Southwest swell 2 metres, period 18 seconds. Poor visibility in rain, easing late morning.
Outlook:
Outlook following 3 days: Sunday: Turning northwest 15 knots early, then changing southwest 15 knots in the evening. Moderate southwest swell. Monday: Southwest 20 knots. Moderate southwest swell. Tuesday: Southwest 15 knots. Moderate southwest swell.