Hamilton
At
8°C
Wind:

NNE, 07 knots

Sunrise:

Sunset:
Showers becoming few and far between, and fine spells increasing. Westerlies.
Partly cloudy. A possible morning shower. Light winds.
Periods of rain. Northeasterlies, gusty from afternoon.
For more detailed weather information visit MetService.
Marine Coastal Forecasts - Raglan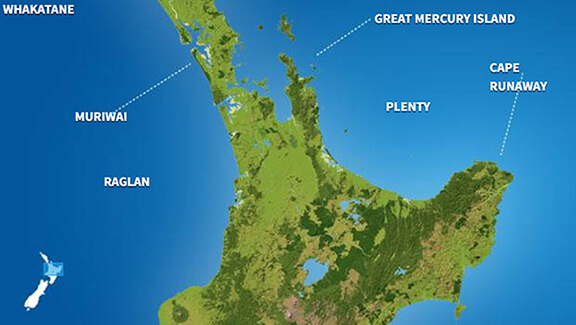 Forecast:
Thursday : Westerly 15 knots, easing to variable 10 knots in the evening. Sea slight. Very long period southwest swell 1 metre. Fair visibility in showers, easing in the evening.
Outlook:
Outlook following 3 days: Friday: Becoming northerly 20 knots in the afternoon. Saturday: Tending easterly 20 knots later. Moderate southwest swell developing. Sunday: Easterly 20 knots. Moderate southwest swell.