Hamilton
At
14°C
Wind:

W, 07 knots

Sunrise:

Sunset:
Fine, cloud increasing this evening. Westerlies.
A cloudy start, then becoming fine in the morning. Southwesterlies.
Morning cloud, then fine. Light winds.
For more detailed weather information visit MetService.
Marine Coastal Forecasts - Raglan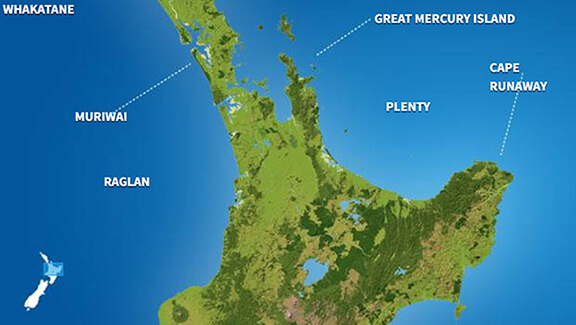 Forecast:
Monday : Southwest 15 knots. Sea slight. Southwest swell rising to 3 metres, period 15 seconds. Fair visibility in evening drizzle.
Outlook:
Outlook following 3 days: Tuesday: Southwest 15 knots. Moderate southwest swell easing. Wednesday: Southwest 15 knots easing to variable 10 knots at night. Thursday: Northwest 15 knots developing early, turning southwest 20 knots late. Southwest swell becoming moderate.