16 Sep, 2018 9:06pm
7 minutes to read
Sam Meech admits he sailed pretty poorly this week which makes the fact he still walked away with a bronze medal at the World Cup regatta in Enoshima today all the more impressive. It meant New Zealand won three medals at the venue for the 2020 Tokyo
15 Sep, 2018 8:51pm
8 minutes to read
It's often said success at the Olympic venue leads to success at the Games themselves and there were some encouraging results in Enoshima today with New Zealand sailors picking up two silver medals. Logan Dunning Beck and Oscar Gunn were second in
12 Sep, 2018 8:51pm
6 minutes to read
There's a familiar look to the top of the 49erFX leaderboard after the second day of the World Cup regatta in Enoshima, with Alex Maloney and Molly Meech battling it out with the Brazilian combination. Of course, Brazil's Martine Soffiatti Grael and
11 Sep, 2018 8:52pm
6 minutes to read
The sailing world championships didn't go according to plan for Gemma Jones and Jason Saunders and they're keen to illustrate what they are capable of at this week's World Cup regatta in Enoshima. The pair started well in the Nacra 17 today, settling
16 Sep, 2018 9:06pm
7 minutes to read
Sam Meech admits he sailed pretty poorly this week which makes the fact he still walked away with a bronze medal at the World Cup regatta in Enoshima today all the more impressive. It meant New Zealand won three medals at the venue for the 2020 Tokyo
15 Sep, 2018 8:51pm
8 minutes to read
It's often said success at the Olympic venue leads to success at the Games themselves and there were some encouraging results in Enoshima today with New Zealand sailors picking up two silver medals. Logan Dunning Beck and Oscar Gunn were second in
1 Sep, 2018 12:02am
3 minutes to read
The dates and course locations have been set for the 2021 America's Cup in Auckland.
26 Aug, 2018 10:08am
3 minutes to read
The achievements keep coming for Josh Armit and overnight (NZ time) he finished second at the Laser Radial youth world championships
22 Aug, 2018 1:48pm
2 minutes to read
The exciting new marine sports centre is set to open early next year in Okahu Bay.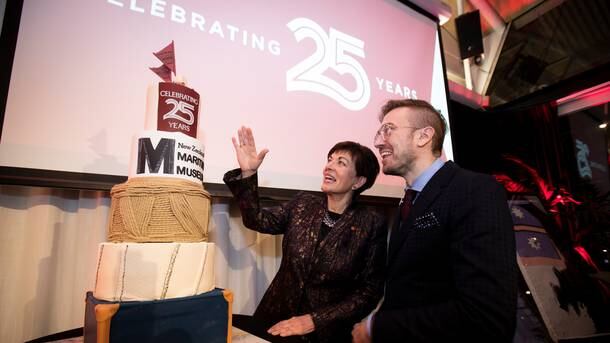 21 Aug, 2018 9:11pm
2 minutes to read
The national home for New Zealand's maritime history first opened in 1993.
16 Aug, 2018 12:37pm
4 minutes to read
Seb Menzies and Blake McGlashan find it hard to comprehend what they have achieved after winning the 420 world championships in Newport
14 Aug, 2018 8:04am
2 minutes to read
Tyre manufacturer Pirelli has announced their co-sponsorship with the Italian syndicate.
13 Aug, 2018 5:00am
3 minutes to read
Winning a medal for New Zealand at the Tokyo Olympics on pair's next agenda.
13 Aug, 2018 3:05am
3 minutes to read
New Zealand might not have won a medal at the sailing world championships in Aarhus but the bigger picture is at play and, importantly
12 Aug, 2018 4:05am
10 minutes to read
Logan Dunning Beck and Oscar Gunn will have surfing and fishing on their minds over the next couple of weeks but the main item on
11 Aug, 2018 7:07am
9 minutes to read
Finishing fourth is never a nice feeling and it was particularly tough for Sam Meech.
11 Aug, 2018 6:05am
9 minutes to read
Finishing fourth is never a nice feeling and it was particularly tough for Sam Meech after he started so well at the sailing world