Top Story
Hundreds of people rushed to Nelson Mandela's home, singing and shouting 'Viva Mandela' after hearing of his death.
Quickread
'Our people have lost a father'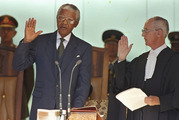 Nelson Mandela seduced audiences with his wit, then often bludgeoned them with his observations. Here is a collection of some of his most memorable quotes: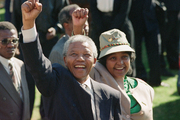 We look back at Nelson Mandela's appearances in the New Zealand Herald through the years.