Grant Bradley and Estelle Sarney, plus a gaggle of teenagers, get sand between their toes on a Christmas break in Hawai'i.
Choosing where to go for a family summer holiday gets increasingly tricky as the kids advance through the teenage years. They might still want to hang out at the beach, but have other activities on tap too, and a modicum of independence. Where will they want to go with you, where you'll all have fun and be able to relax, sometimes together, sometimes separately. For us, Hawai'i seemed like the perfect solution.
We (Mum and Dad) wanted to go to see a surfing contest live, and also spend Christmas with the kids somewhere else. Hawai'i's central Pacific-location, consistently warm temperatures, plenty of sun and fantastic beaches made it the ideal summer destination.
We soon discovered that much of the world - including the US president - sees it the same way, whether to escape the northern winter, make the most of the limited American Christmas-New Year break, or, for Kiwis, to get away from Christmas madness back home and still iffy weather.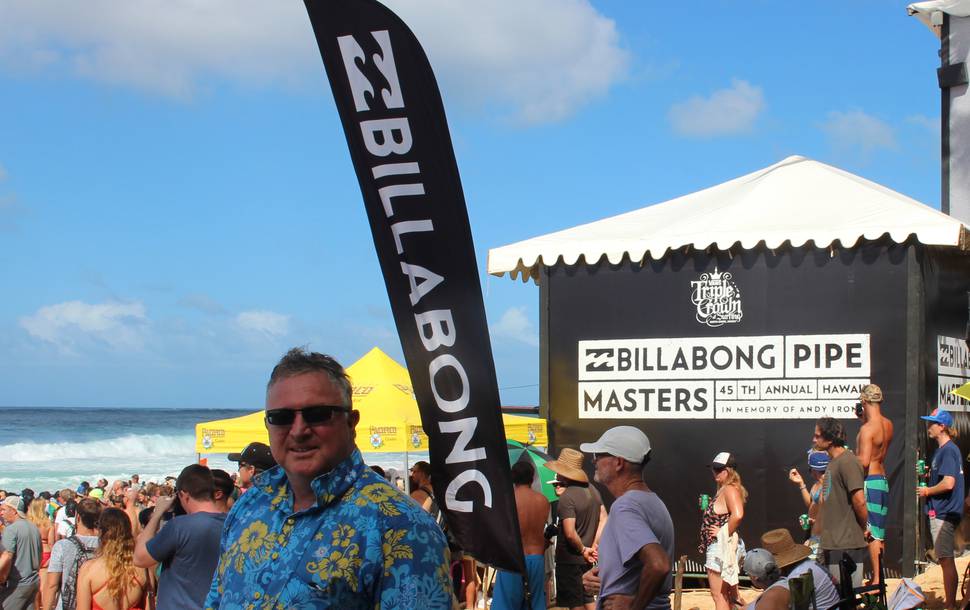 So if you're not prepared to get out of Honolulu (read Waikiki for tourists) be prepared for the big crowds.
They didn't bother the teenagers - our 18-year-old son, his girlfriend and our 16-year-old daughter, during the two nights we spent at Waikiki at either end of our stay. And while we didn't get off the most populous and heavily visited island of Oahu, we spent the rest of our trip slightly differently, renting a house for 9 nights at the western end of one of the world's finest stretches of sand, Sunset Beach. Here's what we learned...
ACCOMMODATION
We booked our house 11 months before we travelled. There's a fairly limited range of places along the north Shore and we wanted to be in that 12km stretch of prime surf spots and close to the beach so paid a premium for a three bedroom house (that could sleep up to seven) at one of the busiest times of the year. With teenagers it's essential that everyone has their own sleeping space, so for a longer stay, renting a house is the way to go. Prices for apartments and houses on booking sites range from about $400 a night to $1200 a night - pricey, but so is beach accommodation in New Zealand at that time of the year.
Our place had a great kitchen, great TVs, cable, a big deck and a hot tub. Among the beach gear were the four bikes we could use on trails that run close to the beaches, which also gave the kids some independence. It was a five minute ride to Pipeline, a couple of minutes more to Sunset Point and going the other way about three minutes down to equally storied Waimea Bay.
Accommodation in Waikiki was a bit cheaper at the four star Joie de Vivre hotel chain we stayed at, and they are just fine, with pleasant lobby lounges, pool areas and within walking distance of the beach.
GETTING AROUND
A rental is essential if staying on the North Shore, a 60 minute to 90 minute drive from Waikiki. Oahu is a small island (1545sq km - just a third more than the area of Auckland) and densely populated with cars on roads that aren't in great condition in many places so not there's not the same motoring pleasure that you can get on the freeways and highways of mainland USA.
Teenagers aren't allowed to drive rentals, but there are also buses that travel along the Shore to the western village of Haleiwa, and between the Shore and lots of places in Honolulu. They're cheap at US$2.50 each way, but not all that frequent and it takes about two hours to get to Waikiki.
THE BEACHES
Think perfection - 22C water, a fairly steady 25-27C air temperature, palm trees down to deep golden sand, no driftwood, discreet beachfront mansions and, even, in the height of the winter tourist season, very few people away from the prime surf breaks and turtle viewing spots.

Our place was at Ke Iki Beach, along from Sunset, and we learned from books and personal experience of Ke Iki's extremely gnarly shore break. Great fun when you know what you're doing , but these half metre dumpers were like being in a giant liquid sand blaster and a good way of appreciating the power of the waves good surfers master. Waimea Bay, which can be ridden at 40 feet plus, was pretty much flat and great for swimming and has a surf patrol. You can hire a decent board for about US$30 a day from several places in the area but as they say, it pays not to confuse ability with ambition. I didn't on the North Shore, instead renting a barge of a board at crowded Waikiki for US$15 for a loose hour.
It was the Hawaiian surf cliche in what were nice little waves 150m off the beach; there were out of shape and out of practice tourists like me, pushy mainland US families dropping in on everyone, flipping the bird at any surf etiquette (one Mom even asked me "why do you paddle for the same waves I do'' as if she'd just planted the Stars and Stripes in them) and amazingly tolerant local kids who ignored the haoles (outsiders), got all the good waves and weaved their way around us. Surf lessons are available everywhere for about $70 for a group of 2-3 people. If your teen hankers to give it a go, Hawai'i is the place to do , always waves somewhere and warm water.
WHAT ELSE IS THERE TO DO
• One of the best snorkelling spots on Oahu was next door to where we were staying. Shark Cove, named for the shape of the rocks surrounding it rather than any ''man in the grey suit,'' is best in the Hawaiian summer when there is no swell, but right next to it is a large rocky lagoon, about waist deep, that is ideal for kids of all ages and snorkelling beginners. The teenagers could go there independent of us if they wanted, and there were always a wide variety of beautiful fish to swim with.
• Haliewa village, about a 20 minute drive west from Sunset, is a lively historic town now full of surf shops and eateries. It was a good spot to head to when we felt like that sort of thing, without having to go all the way back to town. The kids could also catch the bus there if they wanted.
• If you're staying on the North Shore, it's tempting to drive toward the far western point, Kaena Point, just to see what's there. On the way you pass an airfield that had a starring role in the Pearl Harbor movie; the road follows then the coast before it ends at a dusty carpark, requiring you to walk about 2km to the point. The landscape is striking in a desolate way, but there's no shade so time your walk for early morning.
• Waimea Valley behind Waimea Bay offers a beautiful walk through tropical gardens to a waterfall, where you can swim in the pool below it. It costs about US$15 each to get through the gate which seemed a bit steep but lifeguards at the waterfall insist that every swimmer wears a lifejacket (incongruous to Kiwis, but they are dealing with tourists from all over). The area is expansive so you can take as long as you like to make the return trip; it's a pleasant, shady respite on a hot day. Once again, this is something teens could do on their own if they wanted.
• The freeways that circle and intersect the island make it easy to take a drive either down the east coast, or up the far west. The east is called the windward side for a reason - the trade winds blow briskly along its many pretty bays, but the air is always warm. Behind some beaches are tracks into the island's lush interior. Exploring the west coast from the North Shore will require you to head back towards Honolulu then veer west and head back north. We stopped at Makaha, which offered fun little waves and the usual expanse of fine gold sand.
• We were there to catch the annual Christmas Eve Hawai'i Bowl between two of the top university football teams in America. San Diego State took on Cincinatti (beating them 42-7) at the Aloha Stadium, and although we didn't understand much of what was going on, it was fun to be part of the scene. The teenagers, of course, peeled away from us and found their own spot to buy hot dogs and watch the game.
FOOD
Waikiki has a huge range of restaurants, from cheap - lobster and steak for $15 - to very pricey. On our side of the island there was not so much variety. Haleiwa has a selection of eateries, but the best casual options were in the form of food trucks that offered tacos, burgers, beef brisket and, best of all, shrimps. Garlic shrimp, lemon shrimp, shrimp on rice or in wraps - it was all delicious. Trucks would either appear sitting on their own, or be parked up in a permanent 'village' with picnic tables, shade cloths and fairy lights. And yes, servings are cheap and generous. Nobody under 21 is served alcohol .
The main supermarket along the North Shore beach strip is Foodland, where staff are consistently busy and unfailingly polite. It was close enough for the teenagers to walk to for their own supplies, or an iced chocolate from the cafe next door, and had everything we needed, although its Christmas turkey selection erred on the large side. The smallest we could find for our party of five was 18lb (8kg). We had enough left over for turkey rolls for days.
In terms of cost, even with the exchange rate (the NZ$ was buying 68c when were there) groceries and alcohol were just it a little more expensive than NZ.
Best buy - the turkey at $1 a pound.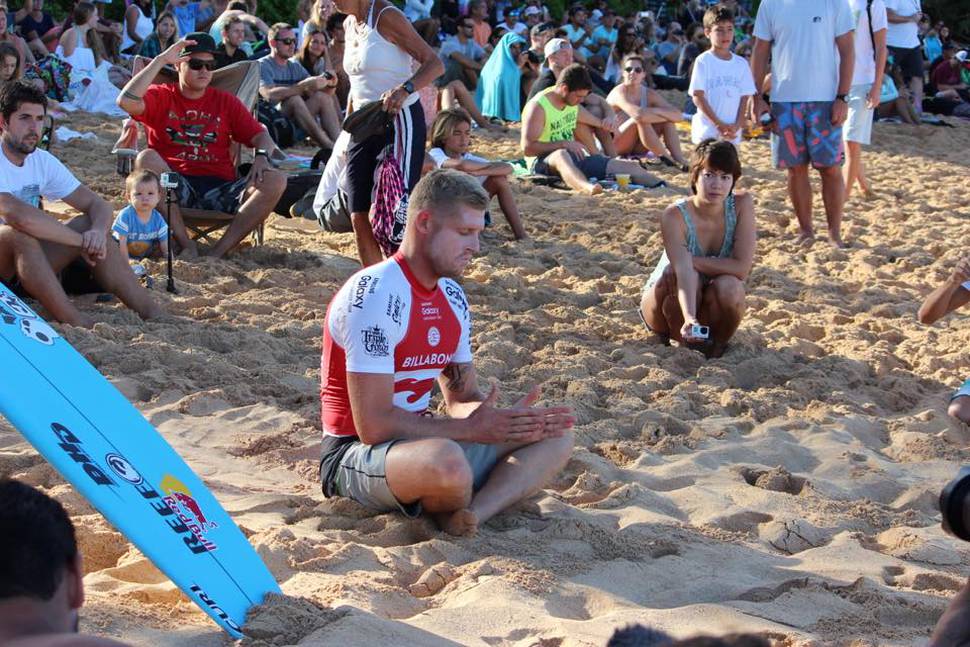 THE SHOPPING
Ah, shopping. With two teenage girls in tow (not to mention Mum), exploring the shopping options was fairly high on the to do list.
• Aloha Stadium Marketplace: Wednesday, Saturday, Sunday: 8am-3pm. More than 400 stands selling classic island kitsch - shirts, sarongs, dresses, jewellery, souvenirs, bags .... We let everyone go their separate ways and just arranged a time to meet.
• Waikele Premium Outlets: the best place to source clothes, shoes, cosmetics and jewellery at huge discounts from a wide range of brands - mum scored four things from Calvin Klein for $110, 16-year-old Laura walked out of Zumiez with a bag full of t-shirts for $30
• Ala Moana Centre: The world's largest outdoor mall, with 290 stores, including 70 dining options. Everything from Sephora make-up and Victoria's Secret to the Glassons-like Forever 21 and high end brands like Chanel. The teenage boy went straight to Apple where with staff he spoke the lingo sorted out Dad's faulty i-phone.
• Waikiki: Ubiquitous ABC shops selling $10 sarongs rub shoulders with Louis Vuitton and Apple. There's a Macy's department store, another huge Victoria's Secret shop, and eateries everywhere. You can wander 20m off the beach in your sarong to shop and eat with sand still between your toes, and nobody bats an eyelid.
• Haleiwa: the main North Shore village offers a surprising range of clothing stores, from surf shops to boutiques run by local designers. Everything here is a bit more pricey than the options listed above, but meandering through this historic town is a pleasant shopping experience.
• Best shopping location: the T-shirt sales fundraiser out of the uber-cool Sunset Beach fire house, one of the best views in the world
Checklist
GETTING THERE
Fares have swung in travellers' favour since Hawaiian Airlines started flying three times a week in 2013 and competition is heating up further. The airline flies an Airbus A330 on the route, and these planes are being refitted with premium cabins, including lie-flat seats this year. Air New Zealand flies four times a week and from May will replace its Boeing 767s with 787 Dreamliners.
Fares dip below $1000 return in off-peak times.
THE SURFING TOUR
The World Surf League championship tour starts on the Gold Coast on Mar 10 and moves around the world, culminating in the Pipeline Masters from Dec 8-20. worldsurfleague.com