TimeOut's reviewers choose the top 30 records that blew their minds in 2013.
1: Lorde, Pure Heroine (Universal)
Classily minimal arrangements that let the voice carry the song, a knack for subtle hooks, hip-hop influenced rhythms, an ability to drop the beat at the precisely perfect moment, and above all, bold, bright lyrics that continue to turn over in your brain long after the song finishes - these were the elements that made Pure Heroine a shining example of How Pop Music Should Be.
It's our album of the year - not because it was the debut of a then 16-year-old Takapuna schoolgirl who did quite well overseas, but because it's so darn good we haven't stopped listening to it yet. The impressive level of self-awareness is what makes Lorde's youthful commentary so compelling, and yet its appeal isn't restricted to her peer group.
Her ability to reflect on an industry that she's only just become a part of, and critique and celebrate within the same song is rare. So is her vocal intensity - scowling and scornful, or smokey and warm in her lower registers, Lorde equally embraces her ability to sound fragile, vulnerable, and young in her higher phrases. Royals may be the song that got her noticed, but almost every track on Pure Heroine was a revelation. LJ
2: Kanye West, Yeezus (Universal)
An uncompromising peek into the narcissistic mind of Mr Kim Kardashian, Yeezus wasn't just the best hip-hop album released in 2013 - it was one of the best albums, full stop. Its brilliantly brutal sonic sound clashes took in the heavy metal Daft Punk-isms of On Sight, the primal electro-thud of I Am a God, the shimmering futurism of Hold My Liquor and the industrial grind and sexual depravity of I'm In It. It isn't an easy listen, but the reward is closer Bound 2, a beautiful soul-pop single that might just be the best thing Kanye's ever done. Don't tell him that though - it'll go to his head. CS
3: James Blake, Overgrown (Universal)
This young British chap, with his haunting, almost angelic vocals became more of a soul man on his second album. Not that he changed his singing style, but on Overgrown Blake injected his beautifully dark downbeat, bass music with a warm, soul kind of feeling.
His blending of deep, almost tribal beats, with delicate phrasing and vulnerable vocals is strangely emotional. Add in some powerful chord progressions which pull you through the slow-motion synth clouds, some glitchy percussion, and plenty of oonst, and you get one of the most almost-hallucinatory, soaring, hype-worthy albums of the year. LJ
4: Queens Of The Stone Age, ... Like Clockwork (Matador)
It was, by all accounts, the toughest album Josh Homme has yet made. But the results were worth it: the sixth Queens album was full of the kind of sludgy desert stoner rock we know and love them for - but tracks like I Sat By the Ocean and If I Had a Tail also revelled in a new kind of brutality, one that came with many more shades of light and dark. Check out Kalopsia's balladeering before that brutal riff kicks down the door and pummels you into submission. CS
5: Beyonce, Beyonce (Sony Music)
Right at the last minute, with hardly any warning, Beyonce dropped right in there and released her fifth album - and promptly broke a whole bunch of records. And the best news - it's awesome. It's classic R&B with a futuristic twist, it's hip-hop (oh yes, Beyonce can certainly rap), it's full of attitude, and it's unconcerned with the usual parameters of a pop album. Sometimes the songs are long, sometimes they're in two halves, and there are no obvious singles. But it's truly fierce, it's totally self-assured, it's sexy in a way that shows Miley Cyrus knows nothing about the concept, and watching the accompanying videos (it is a visual album, after all) is like watching a movie - you have to know what happens next. She's still the reigning queen. LJ
6: Unknown Mortal Orchestra, II (Rhythmethod)
The opening line that Ruban Nielson sings on II is a rather dark and compelling thought: "Isolation can put a gun in your hand." Nielson wrote most of the songs on II while he was on tour, and there's something in these tracks that reflect the delirious lack of control that comes with touring, and often a feeling of wistful loneliness. It's mostly a remarkably understated, mature album from the ex-Mint Chick, but still an undeniably seductive hook-filled collection that makes simple work of melding 60s pop influences with little baroque motifs, jazz progressions, and some deeply funk and soul-infused grooves. LJ
7: The National, Trouble Will Find Me (4AD)
After five albums and 14 years together, the National are at their most confident and forthright in their disenchantment and melancholy on their sixth album. Sure, there's an ongoing theme of striving for a greater sense of satisfaction and finding ways to be less breakable; there's also a deep undercurrent of beautiful wallowing. Matt Berninger's familiar rich baritone continues to reel listeners in, and his lyrics are more direct than ever, but you can tell he's also having a little fun with some knowing rhymes and references. And musically, they've spun an urgent, mesmeric web that catches the confessional style perfectly. LJ
8: Justin Timberlake, The 20/20 Experience Part 1 (Sony Music)
Sexy's back, and all grown up. Yep, JT left it six and a half years to follow up FutureSex/LoveSounds, but with this unexpectedly leftfield LP, he asserted that he can create fresh, six-minute plus sonic explorations, without relinquishing his title as the king of sweat-dripping, shoulder-nudging, dance-inducing R&B. Stevie Wonder, Marvin Gaye, and Al Green all got nods of influence, and there's an almost over-arching homage to Prince, but Timberlake's sound remained his own as he folded lush orchestral arrangements into his bass-heavy, electro synth structures. Pusher Love Girl, Let the Groove Get In, and Mirrors all defied the regular pop single boundaries while still becoming hits. LJ
9: Arctic Monkeys, AM (Domino)
Sludgy riffs, some serious back end grunt and one rollicking good tune after another - yep, the fifth Arctic Monkeys record proved the boys from Sheffield had grown a pair. From the foot-stomping falsetto of Do I Wanna Know? to the punkish rawk of R U Mine? and the brilliantly sarcastic Why'd You Only Call Me When You're High?, AM was full of late night/early morning debauchery and showed frontman Alex Turner was back to his storytelling best. Next year's visit to New Zealand could be carnage. CS
10: Arcade Fire, Reflektor (Merge)
Yes, the double-album concept was a little over the top, but that's the only fault to be found on Arcade Fire's fourth album. Reflektor's biggest surprise was how little it had in common with previous releases: with James Murphy at the helm, many tracks had a danceable electro blueprint, and on tracks like Here Comes the Night Time and Normal Person, Win Butler and co perfected their "rock band as a travelling circus" vibe. It's festival perfection, so miss them at the Big Day Out at your peril. CS
11: Danny Brown, Old (Fool's Gold Records)
An album of two halves, Old was split between old school workouts Gremlins and Dope Fiend Rental, and a second half that included rave-rap highs like Dubstep and Dip. It showed that there were many more facets to the Detroit rapper than his X-rated debut XXX showed. He still raps like a chipmunk on a Coke high - check out Dope Song's hyped-up aerobics - but he's now got the songs to suggest he's not just a novelty act. And he'll be at the Laneway festival in January to prove it. CS
12: Haim, Days Are Gone (Universal)
Every song on Days Are Gone may sound like the beginning of a track in your dad's record collection, but this trio of Californian sisters created a wholly modern debut album of irrepressible, clever, vivacious pop. References to Stevie Nicks and Phil Collins were warranted, though Haim neatly managed to avoid any notion of ironic homage - this is exactly the music that connects these daughters of the 80s. Their combo of 80s R&B influences, with warm 70s guitar riffs, sharp drum patterns, and the unusually guileless vocals of middle sister Danielle make a truly engaging palette. LJ
13: Pusha T, My Name is My Name (Universal)
The demise of hip-hop duo Clipse has been mourned for years, but this made up for it: Pusha T's solo debut album was full of knives-out crime capers and drug-running escapades that sounded like an episode of The Wire turned into rap. And on tracks like Nosetalgia, Who I Am and Suicide Pusha's addictive flow has never sounded better thanks to the production nous of Kanye West's Good Music team. CS
14: David Dallas, Falling Into Place (Dirty/Universal)
Bookended by swirling, contemplative tracks with Ruby Frost (The Wire and The Gate), Falling Into Place is an immediately appealing album that saw Dallas clocking the game. His relaxed flow, his pop culture references, and the stories he chooses to tell, all make him relatable for many Kiwis, and yet Dallas' clever rhyming puts him on equal footing with Drake or Kendrick Lamar. The beats range in inspiration - lounge, blues, drum 'n' bass, island grooves - and they're full of strong hooks and samples, yet the layers never crowd in on Dallas' vocals, which are brimming with confidence. LJ
15: Elvis Costello And The Roots, Wise Up Ghost (Blue Note)
Usually the smartest guy in the room, Costello found equals in the Roots' Questlove and producer Steve Mandel to create a hip-hop album that wasn't, a rock album in name only and a fascinating jigsaw of older lyrics reconstituted into new shapes and songs. GR
16: The Phoenix Foundation, Fandango (Universal)
Phoenix Foundation frontman Samuel Flynn Scott described their fifth album as "test match music" - appropriate for a double album of 78 minutes which refuses to let their expansive, psych-pop ideas be condensed or hurried. The Wellington six-piece still understand what makes a classic, nostalgic Kiwi experience though. There's the brilliant black humoured lyrics of Black Mould and Modern Rock, the jaunty riffs, the melodies that emerge from a slightly submerged, watery world. Give yourself the time to listen to go on the lovely sonic voyage they've laid out for you. The best driving album this year. LJ
17: Ladi 6, Automatic (Universal)
From the moment it opens, with deep, slowly shifting beats, and you float upwards into the bubbly world of Ikarus, Ladi6's third album is a sonic-stunner. The beats are crafted with impeccable taste, and weave seamlessly with Ladi's distinctive voice, somehow bringing out the soul queen, the vulnerable world-weary woman, the fierce citizen. It might not have the pop hooks of The Liberation Of . . . , but with its innovative beats and ingenious vocals, it's her best album yet. LJ
18: Vampire Weekend, Modern Vampires of the City (XL Recordings)
This might be Vampire Weekend's least immediately accessible album, but it's their most inventive, assured, and beautifully overwhelming - a grand and joyful record that silenced critics who had claimed they were style over substance. It's a sometimes frenetic, sometimes contemplative, mortally aware love letter to New York's cultural melting pot. Rastafaraian drumming meets Irish-inspired instrumentation, while hip-hop, harpsichord, and Graceland all appear too, but above all it's about Ezra Koenig's heartfelt voice and lyrics, searching for vitality. LJ
19: David Bowie, The Next Day (Columbia Records)
Bowie's first album in a decade just turned up one day in January. And though his long absence and reports of failing health might have made this a last-gasp kind of affair, it sounded vital - almost like a long-lost album from his late 70s early 80s period with its angularity and urgent energy and with songs on which he raged against death and life with a rare and difficult passion. GR
20: F*** Buttons, Slow Focus (ATP Recordings)
UnGoogleable noisemakers F*** Buttons have flown under the radar in New Zealand, but that should change with Slow Focus, an uncompromisingly aggressive record that sets the standard for noisy electronica. Slow Focus delights in creating grinding melodic blueprints, then taking them in surprising directions, like the uplifting feedback fuzz of The Red Wing, or the big beat bounce of Brainfreeze. It's kind of like listening to the Chemical Brothers on acid - there's no chance of it ever getting boring. CS
21: A$AP Rocky, LongLiveA$AP (Sony)
Lyrically, A$AP Rocky may not measure up to storytellers like Kendrick Lamar. But when it comes to style, the Harlem rapper has it in spades, swaggering around his studio debut like a hip-hop catwalk king. Released back in January and coming with a superstar production line-up, LongLiveA$AP still sounds like a trillion bucks on the all-in brawl of Hit-Boy's 1 Train, the stuttering Skrillex dubstep of Wild For the Night, Danger Mouse's haunting Phoenix and the slurred Clams Casino wooze of PMW. His celebratory June show in Auckland proved the pint-sized star can deliver the goods live too - especially when backed by his on-the-rise label mate A$AP Ferg. CS
22: Atoms For Peace, Amok (XL Recordings)
Coming nearly seven years after The Eraser, Amok was the surprisingly warm debut release from Radiohead frontman's Thom Yorke's newly assembled supergroup, Atoms For Peace. Yorke's signature hypnotic style, with flickering beats, pulsing synthesisers, and waves of vocals that careen between joyful and weary can be heard throughout. But with Flea, Nigel Godrich, Mauro Refosco, and Joey Waronker making up the expanded rhythm section, there's something about the beautiful relationship between the bass drums and beats that's incredibly seductive here, there's even a gentle, cheeky swing and sway to be heard in places. LJ
23: The Naked And Famous, In Rolling Waves (Fiction/Somewhat Damaged)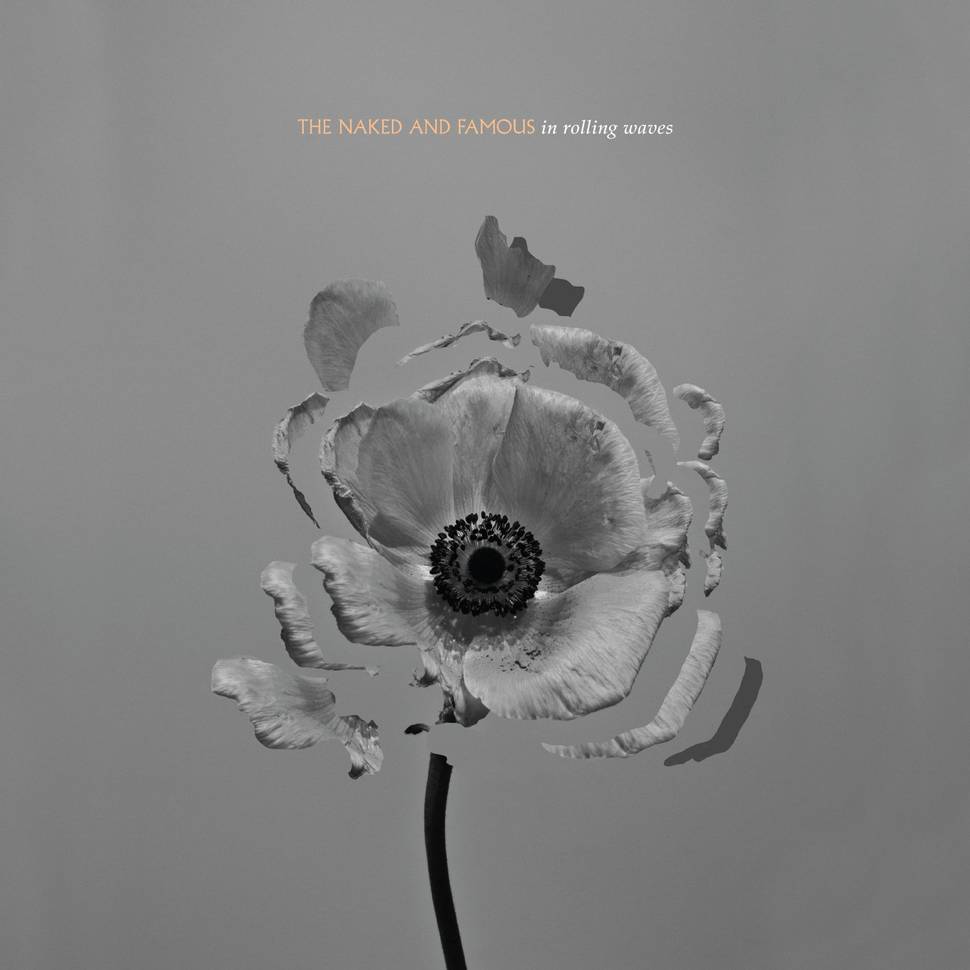 There was nothing quite as catchy as their breakthrough hit Young Blood on the Naked and Famous' second album, although the anthemic Hearts Like Ours came close. But with the likes of stomping electronic folk opener A Stillness, fiery bust-up duet The Mess, and the simmering mantra of Waltz, this record revealed an even better, more seasoned band. SK
24: The Veils, Time Stays, We Go (Pitch Beast Records)
The fourth full-length album from this London-based, Kiwi band is a visceral, sometimes violent pop beauty, which allows Finn Andrews to show off his knack for mixing melancholy pop with snarling rock and expansive Americana in a way that seems timeless. It's a wondrous kaleidoscope of imagery and sounds - from sweeping landscapes, to gleeful gothic characters - but the key appeal is that Andrews isn't simply sad or disappointed with the world, he's haunted by its mysteries and delights. LJ
25: Willis Earl Beal, Nobody Knows (XL Recordings)
If last year's debut Acousmatic Sorcery (a cobbling together of older material) seemed to announce a black Tom Waits and idiot-savant, this smart outing hit a mid-point between new-style soul and rock and served notice that here was someone in for the long haul. GR
26: Fat Freddy's Drop, Blackbird (Rhythmethod)
The first half of Blackbird is just what you expect to hear from Fat Freddy's (which is no bad thing), but then it went beautifully bonkers, and showcased the band as not only the kings of laid-back, lilting epics but brain-rattling beat and soul mantras. They're as trippy, woozy, and toe-tapping as ever, and seem to be loving every minute. SK
27: Deafheaven, Sunbather (Deathwish)
Beautifully strange, intriguing and brain-curdling all in one, this album by the San Francisco metal three-piece is a monster. No band has made anything that sounds like this before. Moving from folky and ambient unease to ferocious noise and a menacing maelstrom of riffing, music doesn't get any more intense and inspired than this. SK
28: Daft Punk, Random Access Memories (Columbia)
It was always going to be a strange album - but who knew it was going to make you feel a little fruity, freaky and even a little kinky? Get Lucky was one of the pop songs of the year, at the other end of the spectrum nine-minute long Giorgio By Moroder was a fitting and fun tribute to a music legend, and the wonderful Lose Yourself to Dance was a loping, hip-shaking electronic French disco P-funk jam. SK
29: Bill Callahan, Dream River (Drag City)
Callahan has quite some career behind him and a dedicated following, but this album which breathes joy in simple things and tells elliptical stories sounds like his finest achievement, and a welcome mat for those not yet under his dark spell. GR
30: The Tiny Lies, The Oaks They Will Bow (Lyttelton Records)
It's been a great year for local alt-country, indie-folk or whatever we might call it, but this duo of Charlotte Ivey and Harley Williams (and friends) from Lyttelton win through understatement, the counterpoint of their voices and songs which hook quickly, then haul you in gently. GR
Reviews by Lydia Jenkin, Chris Schulz, Graham Reid and Scott Kara
- TimeOut