If you're after a picture-perfect Christmas holiday destination, this Canadian neighbourhood is a veritable winter wonderland.
While towns and cities around the world are getting decked out with lights and decorations for Christmas, there's no way they could possibly compete with Quebec City's charming Quartier Petit Champlain.
Resembling a scene from a Christmas card, the streets of the neighbourhood have been compared to Whoville, from Dr Seuss' How the Grinch Stole Christmas.
With snow-covered cobblestone streets, a huge Christmas tree and old fashioned buildings, it's no wonder people are raving about the Quartier online – with TripAdvisor reviewers describing it as "magical at Christmas".
Visitors can get a free photo with Santa Claus or enjoy a hot chocolate or maple syrup snow candy at the shops and cafes that line the streets.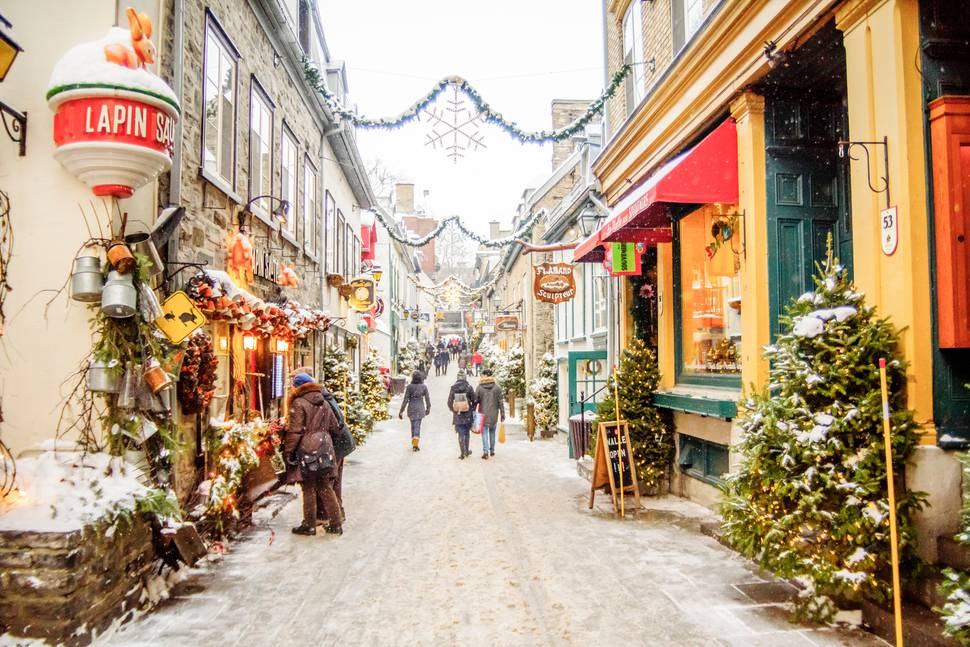 For the most holiday spirit, visit on December 9 – known as Family Day, there are plenty of activities for the kids to enjoy, including Christmas crafts, games and music.
As the pictures show, this is one location you'll definitely want to add to your Christmas bucket list.