Crime at UK airports has doubled in the last two years. There were over 5,000 crimes recorded at airports across England and Wales last year, reports the Daily Mail. New Zealanders travelling through airports in the United Kingdom should be aware of the opportunities presented to criminals who prey on unsuspecting travellers.
Crime taking place at airports has doubled over the past two years, police figures have revealed.
Last year there were 5,234 recorded crimes at or close to airports in England and Wales. In 2015 this number was 2,432.
Passengers trying to travel with banned items such as CS spray, knives and air rifles are said to be partly to blame for the spike in incidents.
The people carrying banned weapons often come from countries that allow their possession.
The figures, which the BBC obtained from Police.uk, showed that the airport with the highest number of crimes was Stansted.
In total there were 1,870 incidents recorded at or close to Stansted in 2017 and 721 crimes have already been recorded in the first five months of 2018.
The airport, the UK's fourth busiest, also accounted for the vast majority of cases where illegal weapons were confiscated from passengers.
However, Essex Police, which is responsible for policing the airport said Stansted is still one of the safest airports in the UK.
A spokesperson for the force said: "Earlier this year, all police forces had to adhere to a change in the way it recorded the seizure of CS sprays, small knives, air soft weapons and air rifles under the National Crime Recording Standards. The new crime category is possession of offensive weapon offences.
"These weapons are seized from visitors to the UK from countries where possession of these articles are usually not an offence. They are mostly dealt with by a community resolution.
"There are rare situations where UK passengers are stopped at security checks in possession of these same weapons. They are detained by our officers and are either fined or put before a court.
"The airport also runs regular Op Sceptre campaigns, a national campaign to raises awareness about the dangers of knife crime.
"Project Servator, highly visible yet unpredictable police deployments involving a police dogs, armed officers and CCTV teams, was also launched at Stansted Airport in November 2016."
As well as weapons being confiscated, vehicle crime at airports has also doubled from 88 cases in 2015 to 169 cases last year.
The airport with the most vehicle crimes was Birmingham with 55 recorded incidents taking place in the first five months of 2018.
An airport spokesperson said: "Birmingham Airport and its car park operator, NCP, had ten incidents reported out of 800,000 transactions during the months January to March 2018.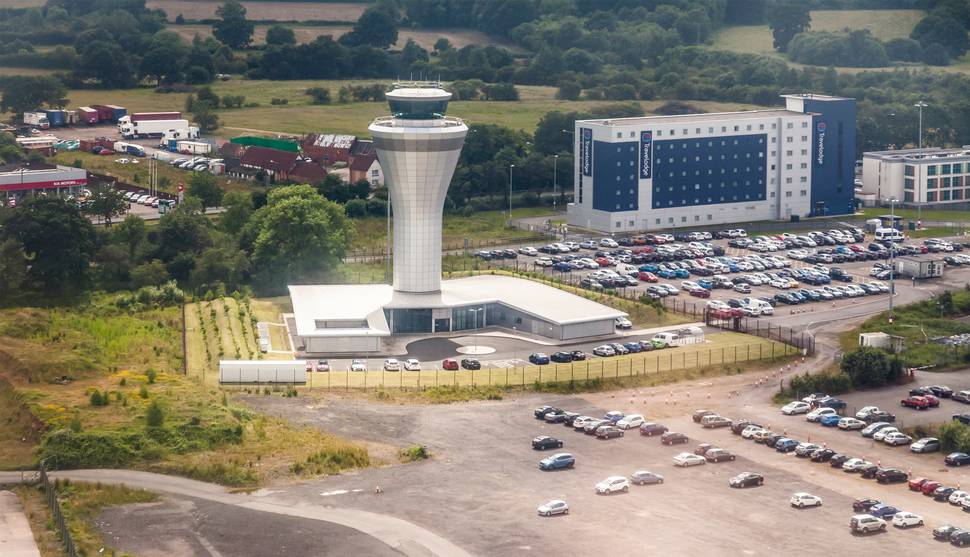 "The data that 55 incidents were reported during this period are categorised as 'on or near airport vicinity' or 'on or near Airport Way' which encompasses areas that are outside the boundaries of Birmingham Airport car parks.
"NCP, the car park operator, engages with all relevant law enforcement agencies to mitigate the risk of vehicle crime and the team conduct regular patrols in the car parks.
"The continual security of the car parks over many years has led to the Park Mark accreditation, a designation which is achieved in combination with a police-led risk assessment of the car park. NCP and the Airport continue to work with West Midlands Police and other law enforcement agencies to ensure the security of all car parks on site."
Earlier this month, it was revealed that thieves are stealing valuables as passengers go through airport security with laptops and jewellery vanishing from trays left on conveyor belts.
One passenger, Fernanda Ardiles, was travelling to the Netherlands via London City airport when long delays meant her belongings travelled through security quicker than she did and her £1,000 laptop was taken.
Fernanda complained to airport staff, who said she couldn't watch CCTV footage because of data protection rules, and that she would have to make a complaint via the police.
How not to fall victim to security screening snatchers
Before you place your belongings in a tray, put valuables in zip up pockets and out of sight.
Try to keep your belongings in one tray.
Don't walk through the metal detectors before your belongings are in the x-ray machine.
Keep an eye on the x-ray runoff.
If you have to pack electronics, laptops etc. in a separate tray, put this tray through second.
Carry-on bags should be placed last.
If you are pulled up for secondary screening, keep calm and keep an eye on your bags.
Invest in a small combination padlock or cable ties, for any zip pockets you don't need to get into.