Many-faceted Taiwan could be one of Asia's best-kept secrets, writes Stephanie Worsop.
Taiwan straddles the line between past and future; progress and tradition. It's a tiny island but does everything on a large scale.
It boasts natural beauty, broad mountain ranges and pristine countryside while simultaneously celebrating wealth and opulence. It shouldn't work, but all the country's contradictions sit in such harmony that in the end you are left wondering whether Taiwan has had it right all along.
I spent six days exploring the country. My first interaction with the Taiwanese was as we stepped into the ancient streets of Lugang, a remnant of the Ming Dynasty.
A hunched elderly gentleman with a wide grin approached me and was nodding so ferociously with excitement his false teeth dislodged and were bobbing around his mouth.
It was he who set the standard of warmth and hospitality.
My second encounter a few minutes later was with a group of school children as I perused the exotic food stalls. They were all wearing pajama-esque school uniforms and, noticing me, started waving and saying "hello, how are you".
They continuously repeated this phrase so my guess was they couldn't say much else in English. But, not speaking a lick of Mandarin myself, all I could do was smile and wave back.
The locals were a constant source of joy; their hospitality had no bounds and despite language barriers, they were always quick to lend a helping hand. Case in point, day four, when I and two others found ourselves lost at midnight in the empty streets of Hualien.
Conceding that we didn't know where we were going, we went into the only open store — a scooter repair shop — and asked the man whether he could point us in the right direction of our hotel.
After 10 minutes of trying but failing to communicate I was sure he was about to tell us to leave. Instead he gestured for us to wait a moment and ran out the back.
Soon afterwards he returned with a woman who could speak English and before long we were in a taxi and on our way home.
Aside from the beautiful people, the architecture of the religious houses (primarily Buddhist, Taoist and Confucianist) is a drawcard for anyone interested in getting a glimpse into other cultures, not yet fully Westernised.
In Lugang we visited a Taoist Tianhou Temple. With its arching peaks, layered wooden ceilings and strings of lanterns, I couldn't imagine seeing architecture more remarkable — how wrong I was.
We visited several temples and shrines, each grander and more impressive than the last.
The most breathtaking was the Wenwu Temple. On a cliffside overlooking Sun Moon Lake, Wenwu towered over its worshippers. Inside, after slowly making my way up to the very top I was rewarded with 360-degree views of Yuchi township.
If that wasn't enough, every railing was covered in delicate red and gold bells, inscribed with the hopes and prayers of locals who had made the climb to speak to the Gods.
Taiwan is a mere 36,193sq km — about a third the size of the North Island — meaning you can travel from top to bottom by car in four to five hours.
By high-speed rail, you can do the trip in two.
But don't let the country's size fool you, the Taiwanese know how to do things big — and not just big, huge.
Take the Formosan Aboriginal Culture Village.
It wasn't enough to have a few cultural displays and performances, it needed to have a theme park, complete with log flume and rollercoaster, and perfectly manicured European Palace garden as well, sprawling across 80ha of privately-owned land.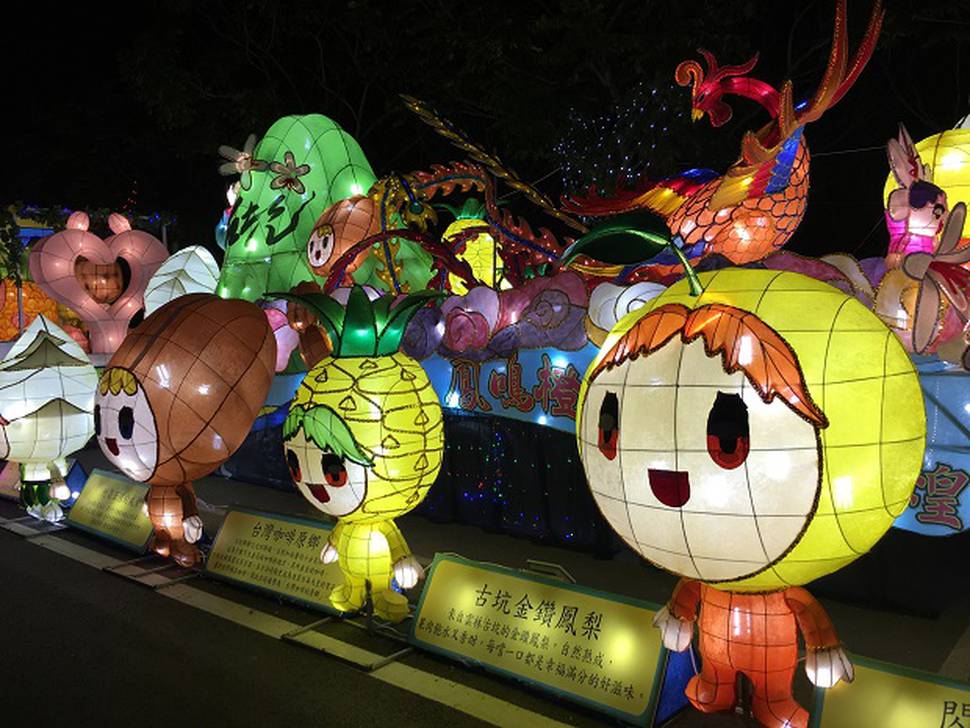 We took the gondola to the top of the park and made the leisurely stroll back down to the bottom, stopping for cultural shows, traditional meals, village displays and gift shops.
It was here I found the most parallels between the traditional tribes and Maori culture, from the facial tattoos to the way food was stored and how their language was oppressed when the country was colonised.
Back at the bottom, we took the gondola a step further, (picture the gondolas in Rotorua and Queenstown then triple the length and incline), this time climbing over a steep mountain range until we were greeted with uninterrupted views of Sun Moon Lake and the village below.
Taiwan is home to the eighth tallest building in the world — Taipei 101.
Once the tallest building in the world, the structure was knocked off its pedestal on completion of the Burj Khalifa in Dubai in 2009.
But it still boasts the fastest elevator, going from the 5th floor to the 87th in 37 seconds, and the largest damper — a metal sphere used to balance and stabilise the building.
On a clear day, the popped ears and slight dizziness from the elevator was compensated by views of the entire capital city.
After all this if you are still not convinced of the grandeur, visit Taiwan during its annual Lantern Festival.
Stepping off the bus in Yunlin, all I could see was colour.
On one side of the park there were oversized, cartoonised lanterns stretching into the distance while on the other there were lines upon lines of trees trussed up in pink fairy lights.
The area was overflowing with people and it was near impossible to take a clear picture of the displays but there was no pushing as the crowd slowly but happily ambled by.
Then, if I wasn't overwhelmed enough, right at the centre was a giant flashing rooster rotating to funky techno instrumental music, apparently hypnotising the hundreds of people who were standing stock-still beneath it.
According to our guide, the festival was "in the middle of nowhere", but it was hard to get a sense of the remoteness when surrounded by thousands of people laughing and chatting away.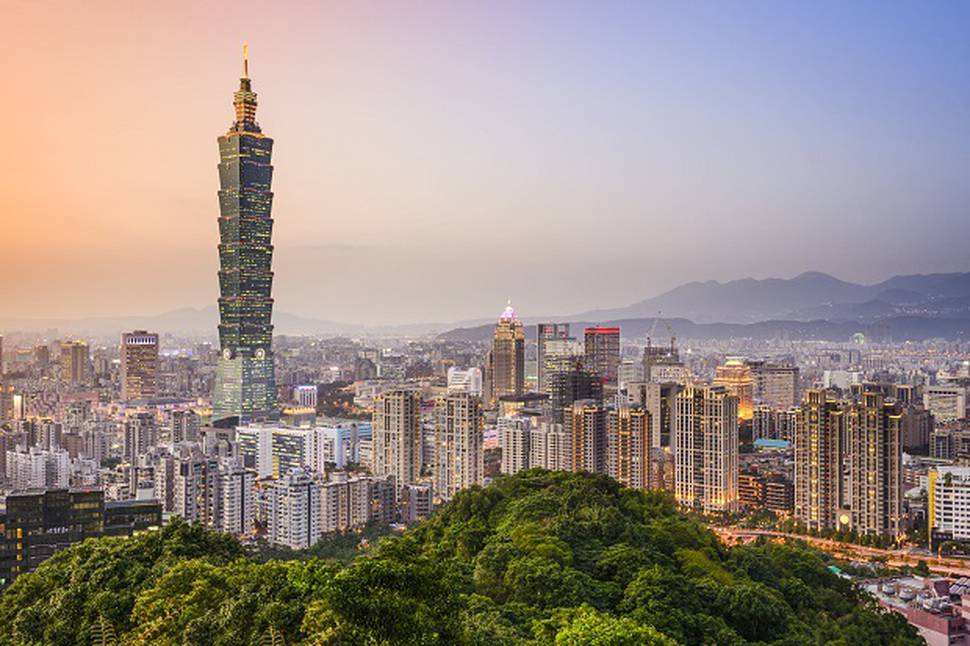 I suspect I only saw about a quarter of the displays but that quarter blew my expectations out of the water.
It may be a cliche, but it is a cliche that fits — Taiwan really does have something for everyone.
If you love marvelling at the natural wonders of the world, a trip through the Taroko Gorge will have you thoroughly satisfied.
With jagged cliffs surrounding the road, tunnels carved out of stone and a deep plummet to the rocky river, it can be a precarious drive up, but as Taiwan taught me time and time again during my stay, the views were well worth it.
Around every bend there was another stunning bit of scenery to take in.
There were several places to stop, take pictures and soak in the surroundings.
Though not on our itinerary this trip, I made a mental note to return just to do some of the much-lauded hikes on offer in the gorge.
If you have chosen Taiwan as a stopover destination and only have a couple of days to squeeze in one or two attractions, Rainbow Village (Taichung) and the National Centre for Traditional Arts (Yilan) are solid choices.
Rainbow Village was created by former soldier Huang Yung-Fu, now in his 90s, to prevent his home being demolished.
The small village is covered from rooftop to pavement in bright paint and makes for great photos.
Huang was in the middle of his afternoon nap when we arrived so we didn't get the chance to meet the man himself but walking around his home-slash-canvas, I certainly got the impression he was more about peace than war.
The National Centre for Traditional Arts is perfect for the hands-on traveller.
It was here we created our own wooden necklaces using the traditional Taiwanese style of construction (no nails) and dressed up in themed costumes, hair and makeup. The centre, which had an amusement-park feel about it, had dozens of little shops and activities, making it easy to spend a whole day walking its cobbled streets.
Taiwan was not a country at the top of my holiday-destination list, but after this visit I now know it is one of Asia's best-kept secrets.
TOP 5 MUST-DOS IN TAIWAN:
1. National Centre for Traditional Arts
2. Taroko Gorge
3. Rainbow Village
4. Wenwu Temple
5. Sun Moon Lake
TOP TIP
If you're in Taiwan during the annual Lantern Festival it can't be missed. It runs for eight days and is in a different county each year.
Checklist
GETTING THERE
flies from Auckland to Taipei, via Australia, with return fares from $1199.
ONLINE
Want more holiday inspiration? Sign up to our new Travel Insider newsletter here.