Islands of the Gulf was New Zealand's first television documentary series, hosted by the late legendary broadcaster Shirley Maddock. It's been remade 50 years later with Shirley's daughter, Elisabeth Easther, as host. Here she reveals her favourite places in the Gulf.
This new show is about me going back in Mum's footsteps, looking at changes, finding some of the people and meeting new people. It's about finding Mum's Gulf and also a whole new set of experiences as well.
During filming, we would wake up in the morning and everything felt kind. I thought how Mum would have really appreciated that, because it was a real muck-in kind of way she made television; there were no trailers, no hair and makeup, there were no pretensions and I think we managed to create a similar sort of feeling.
You always have new questions for your parents long after they have gone: how did she stay so neat and tidy [on location in the Hauraki Gulf]? She had this lovely crisp white shirt and sweet little plimsolls and her hair was neat; I remember once her saying it is very awkward for a lady to go for a pee on a boat with no bathroom, because usually it's just a galvanised metal bucket which makes quite a racket when it's just you and two jokers on the ocean. So I did kind of go, "wow you just rocked on up and stayed at people's houses and made friends with them and probably lived quite rough and yet still managed to look like the daintiest little pixie".
I was always thought she was groovy, but I have an enormous amount of wonder for her at a time when women's roles were really narrow and she said that's not for me now.
PERSONALITIES
I fell in love with every single person we featured in this series. Especially the people who knew Mum. In the old documentary, she goes around Great Barrier with nurse Pia Makiha, who is this extraordinary, wonderful woman, and they go and see this brand new baby girl having her nappy changed, screaming like a banshee. Baby Raewyn now lives on Waiheke; she's in her 50s and we took her to Great Barrier to where she was a tiny baby and it was magical. She had written to Mum when she was 12 to say she really appreciated being famous as a baby and it meant something to her, and Mum wrote back to her to say how glad she was that she had turned into a lovely young lady. Raewyn even had her Plunket book with her and the day they had visited there was an entry saying: TELEVISED!
GREAT BARRIER ISLAND
There are reasons I love various islands, based on Mum telling me stories about them. I spent so much of my time thinking, boy, I wish you were here.
I love Great Barrier, there's nothing like it. The stars and the way everybody has to live off grid and the way it is perfectly acceptable in the 21st century to hitchhike places, because if someone is going that way they will stop and pick you up; and the way everybody waves at one another on the road and the way everybody knows everybody and you can leave your car keys in your car. It's got that lovely romance of "wouldn't it be lovely to live over there", and the reality is, wouldn't it be so hard.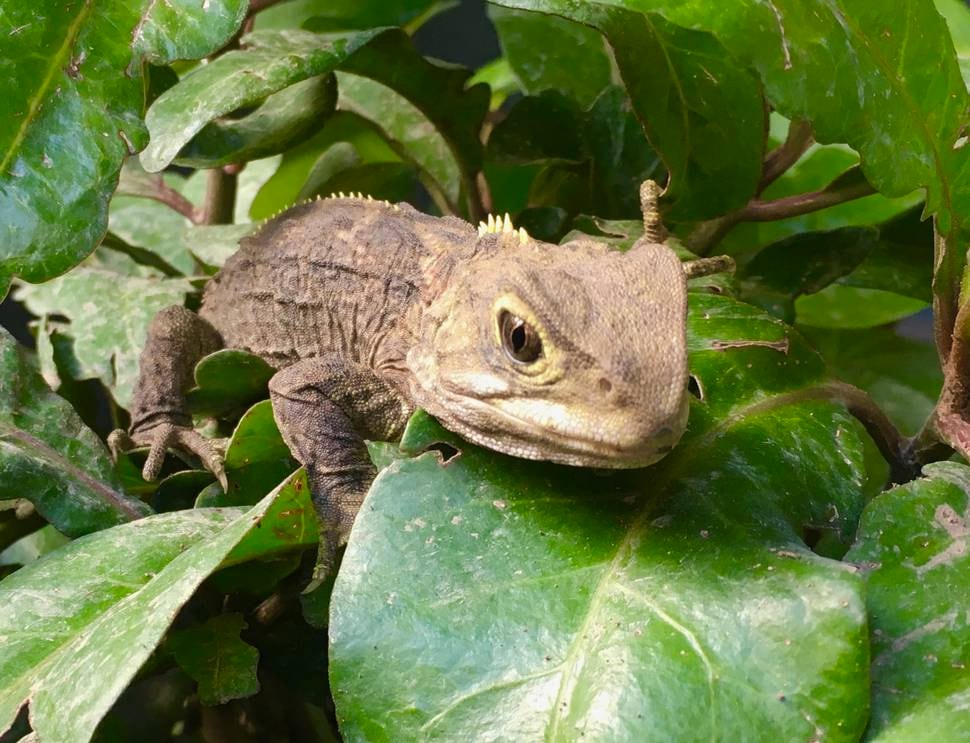 KAWAU ISLAND
Kawau tickles my fancy because it has Mansion House and wallabies and peacocks. I wish the monkeys had survived. There is something about how each little bay has its own little flavour; I could totally live in Mansion House.
WAIHEKE ISLAND
I know Waiheke has gone crazy and once, there were 24 weddings in a single day. But once you get away from that main bit, you do still feel like you are in bach land and it is so easy, anyone can get there.
TIRITIRI MATANG
I The island sanctuary with the lighthouse on it: if I could live there I would, but I would have to be a ruru or something. It's an amazing place, go there if you get the chance, there are kiwi and tuatara wandering about.
SAME BUT DIFFERENT
Not a huge amount had changed since Mum made her documentary. Obviously, people have internet and mobile phones nowadays, but in terms of nature, things are better. Wildlife is helped with the sanctuaries and pest control, the people are still very resourceful, there are still no roads essentially on Kawau, still no electricity on Great Barrier, there is still a volunteer fire brigade on Waiheke despite all the growth. A lot of things are the same. People go to the islands to get away from society, but in spite of that, if something happened, they would all be there with a bucket or a shovel, or whatever was needed, to help each other.
As told to Aimie Cronin

Lowdown
Islands of the Gulf, TVNZ 1, Feb 24, 7pm