Reports have surfaced that a private jet fell 3000m in uncontrolled descent after it encountered the wake turbulance of an A380 flying above it.
The Emirates' airbus was heading to Sydney when it flew 300m above the MHS Aviation (Munich) Bombardier Challenger 604, which was travelling across the Arabian Sea to Abu Dhabi from the Maldives.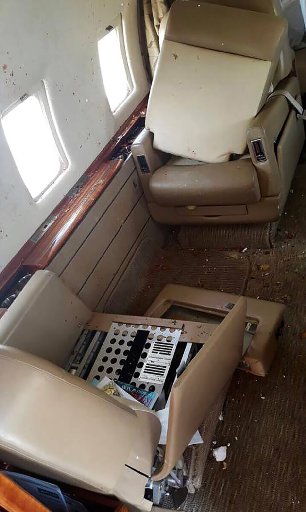 The Aviation Herald has reported the jet rolled at least three times when it encountered the wake
Reports say one person suffered serious injuries as a result of the incident and the private jet was damaged beyond repair.
"With the A380 vs Challenger 604 incident, there is now growing concern amongst aircrews about the effects of the A380's wake turbulence," the Flight Service Bureau, an information source for air operators, told Travel Weekly.
The A380 continued to Sydney and landed safely, however the smaller jet was forced to make an emergency landing in Muscat.
The German Federal Bureau of Aircraft Accident Investigation is leading the enquiry into the incident, which is believed to have occurred on January 7.
Wake turbulence is formed behind an aircraft as it flies through the air, much like a boat creates a wake in the water, reports the Daily Mail.
It is exacerbated by a pair of vortices - whirling masses of air - that spin from the wingtips. The vortices are mostly created when a plane is flying slow and the wings are working hardest to produce lift.
The bigger the plane, the bigger the wakes. The most virulent wakes leave smaller planes vulnerable if they run into one.
It cannot be seen by pilots or be detected on their radar and can linger in the air for several minutes.