In response to our Macpac competition, female Travel readers share their top tips for independent adventure.
Wear a wedding band. It's amazing how easily this can stop unwanted approaches. Also research the dress standards in the country you are visiting.
I am going to Sri Lanka shortly and will be ensuring I pack clothing to cover my shoulders and knees, which will help avoid unwanted attention. Lastly, avoid wearing headphones when walking around - be aware of your surroundings and let people know your plans.
Jess Harwood
Amsterdam is a great place to go solo. You'll find like-minded travellers from all walks of life at cafes, museums, pubs, or at a backpackers. It is so full of history, art, culture, beautiful architecture and canals. People are so helpful and the transportation is very good and you can also walk everywhere and feel safe. It is easy to strike up a conversation in the pubs during a soccer game and a lot of people speak in English. Still, you cannot let your guard down.
You have to keep your belongings safe, take a copy of your passport and credit cards, tell your family where you are every day, know where your embassy is located. Ask the locals about their favourite places - they are the best source of information besides Google. Follow your instincts and open yourself to adventure and the road less travelled is a step away.
Belinda Bonzon-Liu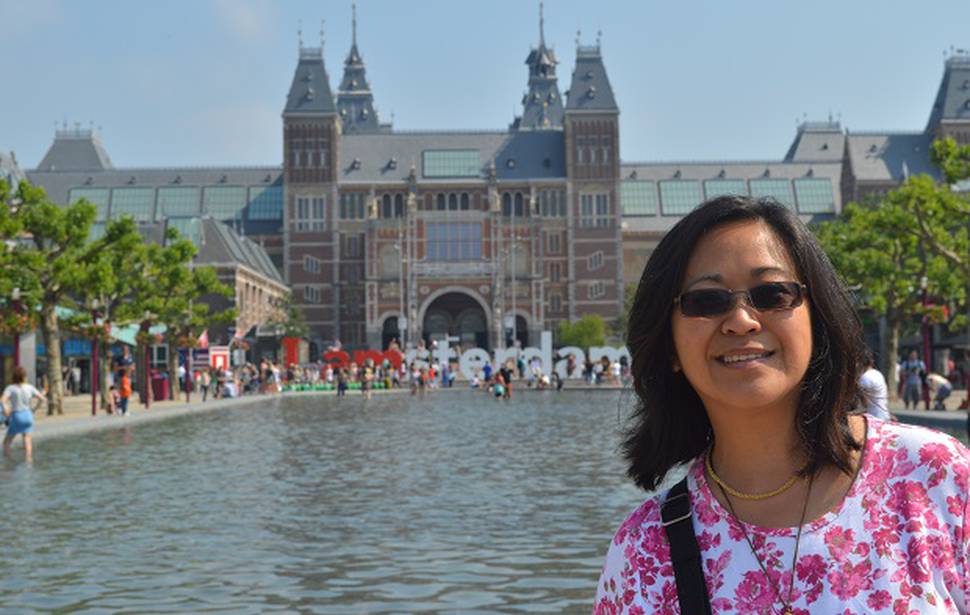 The Great Ocean Walk (GOW) from Apollo Bay to the Twelve Apostles in Victoria, Australia, is a wonderful experience to undertake safely as a solo female traveller. Designed to be walked in sections or as a whole, I chose to walk the 104km over five days, liaising with Walk 91, specialists in GOW self-guided journeys, with luggage transferred to each night's accommodation and all meals provided, together with a comprehensive map, detailed track notes, personal emergency locator beacon, cellphone and pictures of the meeting points with my "shuttle service" each afternoon.
An amazing walk, spectacular scenery, great connections with other like-minded walkers along the way and the chance to slow down from the busyness of everyday life and enjoy the journey.
Margaret Hudson
Guatemala was a great place for solo travel. I found a neat little lakeside town on Lago de Atitlan to spend a week learning Spanish for a few hours a day. This is one of the cheapest spots to do it in Central America and really helped for my coming months travelling overland south to Colombia. I also met some friendly like-minded people who wanted to learn the language and continued much of my journey south with these classmates.
Lizzy Myers
I recommend travelling to Japan. I was 15 when I first went - a gangly teenage girl who had never travelled before - and off I set to embark on what was a lifetime experience. Yes, I was being met by people I had apparently met as an 8-year-old, but still it was going to be an experience. Safety was never at the forefront and I could move easily around, as all signage is in Romanji (broken English). I travelled alone on planes and trains and some tips are:
1. Never look like you don't know what you are doing or where you are going.
2. Always wear a satchel, never a backpack or purse.
Miriam Courtney
Winning tip
I recommend starting out on a tour, not being afraid to say hello, and then venturing out.
This way you get a chance to meet like-minded people, you get your bearings in a new city and a sense of what is, and what isn't, safe. All the research in the world can't prepare you for busload after busload of police in riot gear turning up to a small protest in the Presidential Square in Lima, Peru. But knowing how to get back to the hotel from any corner of the square and having a new friend alongside makes it an adventure.
Especially when the police turn out to be harmless and ask for a selfie with you!
Ashleigh Muir
We'll have more great reader tips in next week's issue.