A woman claimed she was kicked off a flight for showing too much cleavage.
The 21-year-old was flying from New Orleans to Fort Lauderdale, in Florida, when cabin crew reportedly objected to her low-cut top and suggested she cover up.
Fellow passenger Cathy Supp, who was also reportedly booted off the plane "for offering a tissue to a quietly sobbing young lady," claimed she was trying to defend the woman from an increasingly hostile airline staff.
"She tried to pull her top up further to cover more, each time another flight attendant came with the same issue, telling her in loud and rude tones that she'll have to leave the plane if she can't get them covered," she wrote in a furious post on Facebook.
The unidentified passenger told Miami-based outlet Local 10 News: "It's not even about money. I was really embarrassed."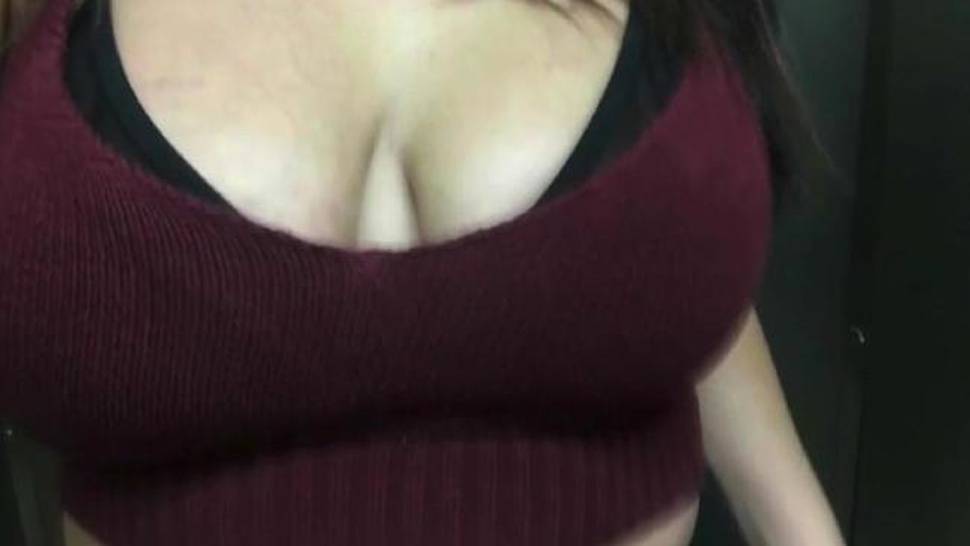 However, the airline said she was actually thrown out for being drunk, claiming the woman's attire — or lack thereof — wasn't an issue at all.
"Nobody was taken off a plane because of cleavage, people are taken off of planes for their behaviour," Spirit Airline spokesman Paul Berry said.
"The flight attendant made that decision, and as she was leaving, she said, 'By the way, you might want to cover up.' It was more of a personal statement to her."
Ms Supp said that although the passenger in question had downed a beer before the flight she was not drunk, and that she was upset because the crew were "trying to persuade her to leave on her own by threatening police intervention if she were to somehow get sick or become disruptive during the flight".
She said they left her alone for a few minutes, then repeatedly came back and complained that she wasn't appropriately dressed.
"The gate agent came on board and very politely and quietly spoke with her, she asked for a blanket, the airlines no longer provide - so she took out a big coat, put it on, and completely covered up to the neck!"
Ms Supp speculated the crew's reaction was because it was a full flight and they needed a seat so one of their colleagues could fly to Fort Lauderdale on standby.
Regardless, it's hardly the first time a woman has been kicked off a flight because of her wardrobe choices.
Last May, a burlesque dancer called Maggie McMuffin wasn't even allowed to board a flight from Boston to Seattle because she was wearing hotpants.
She didn't have anything else to wear, so offered to tie her top around her waist as a compromise. That still didn't cut the mustard, and eventually she bought some pants.
"I feel like it's just a symptom of our patriarchal society that women are sold scantily clad things and if we choose to wear them we can be punished for that," she said.
However, she was given a $280 credit and reimbursed for the pants.