Most of us love to travel, but not so many people enjoy the tiresome experience of flights and the time spent inside airports. The Art of the Airport, a strikingly beautiful book with stylish layout and photos that are works of art themselves, could change a few minds.
Each airport is presented with a sketch plan of the layout so you can visualise and see the practical design of the place. There are several airports that date back many years (New York's JFK was built in 1948, while Copenhagen launched in 1939) while the space-age Daocheng Yading airport in Tibet (Iata code: DCY) opened in 2013. The themes that connect all these airports are space, simplicity and the way that the airport engages with the fact it is an airport and gives the passenger the opportunity to reflect upon the wonder of flying.
There are dud notes. The mention of Stansted as an icon of design is a disppointment - I've lost many a stressful hour working my way through there. Bilbao airport in Spain and Denver in Colorado - two hubs with fabulous artworks at their heart - would have been nice additions.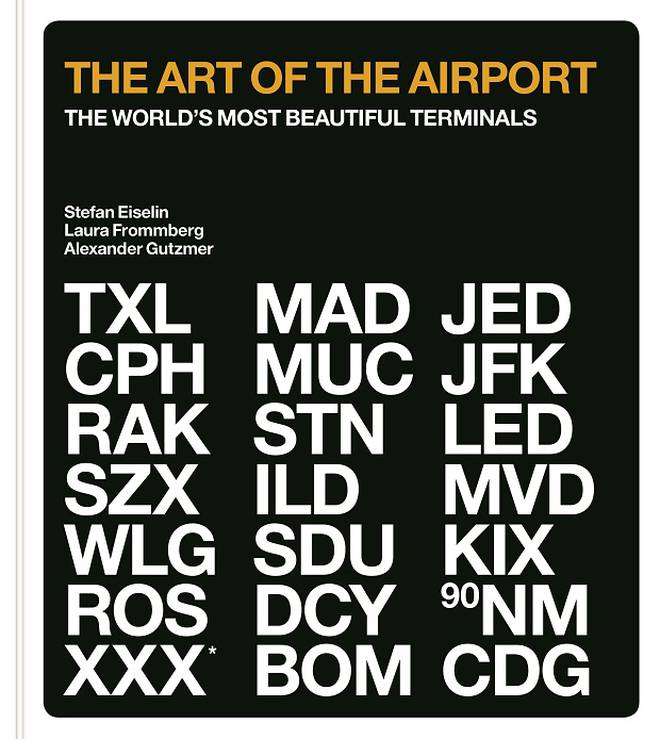 Some of the airports are truly remarkable and not available to ordinary travellers, such as the 90NM Spaceport America in the New Mexico desert, home to Richard Branson's Virgin Galatic. Built in 1991, it was designed by Nornan Foster (who also designed Stansted airport) and has not had a single passenger.
Another fascinating example is Queen Tamar Airport (pictured), which has not yet been given an airport code due to having less than 1000 passengers per year, so has the temporary code XXX. It is small and sits next to the World Unesco site of the medieval village of Mestia in Georgia.
Each airport gets a "Boarding Pass" sidebar, noting things like "Frequent Flyer" tips and availability of duty-free. It's a prosaic feature unnecessary in a coffee table book whose purpose is for us to look, linger and fantasise rather than actually plan a trip. Sitting alongside thoughtful descriptions of architecture and seriously gorgeous photos, many of the "Boarding Pass" details are simply not very interesting - you can get dates in Morocco, we're told, and you can try a curry in Bombay airport.
Wellington is one of the 21 airports featured and it stands up well in fine company.
The Art of the Airport
Allen & Unwin
RRP: $55.