Miami-born, New Zealand-based chef Grace Ramirez is back in love with her birthplace.
Miami is where I was born and where I lived for 10 years of my life. I've got to say, it wasn't so cool back then. But now, instead, it's my go-to destination every time I want to escape, relax, have fun, see friends and family and eat some amazing food. It's all there. It also happens to be the place where everyone wants to be during the months of November and December because all roads lead to Art Basel, the annual art fair where artworks are on show from more than 250 leading galleries from North America, Latin America, Europe, Asia and Africa.
I thought I knew Miami like the back of my hand - the shapes of the green palm trees, its blue beaches, the art-deco buildings and the familiarity of people speaking Spanish everywhere you go. It's like I could close my eyes and imagine myself somewhere in Latin America. It feels like home.
A lot has changed since I moved away and now I can hardly recognise it. But in the new Miami, there is something for everyone - so many new hip neighbourhoods, condos everywhere, flourishing businesses and the culinary scene is exploding. Miami is a melting pot of flavours from all over the world. It's a whole new vibe and I am absolutely falling in love with this place all over again.
It's hard to narrow down which places I most love to eat at but here is my list of recommendations - some new, some classics, but everyone is welcome.

CUBAN & LATIN FOOD
Everyone should go to Versailles for some Cuban soul food. Order a Cubano, "batido de mamey" and some croquetas, and a colada (Cuban coffee) . For a real treat go to the original Calle 8 Location.

Twenty Seven Restaurant is fun, fun, fun, especially at weekends when they have their pool parties. It's a fabulous location and there's a varied menu of all Latin deliciousness. Order some arepas.
• thefreehand.com/miami/venues/restaurant/
PERUVIAN FOOD
Peruvian food should be at the top of everyone's list. If you have tried it before, you'll agree and if you haven't, you must.

Ceviche 105
The original location is downtown, which is cool but the second location is conveniently located in South Beach.

1111 Peruvian Bistro
My friend and colleague Diego Munoz was the head chef for Astrid & Gaston in Lima, and he has also worked at El Bulli and Mugaritz. This is his new venture. It's located in the Brickell area, which seems to be where everything is happening these days.
THE NEW KIDS ON THE BLOCK
You must experience it. It's so over-the-top, and in-your-face Miami, you've got to love it. Inside their complex of two restaurants, you'll find some Damien Hirst sculptures, a golden unicorn and, in the garden, a $US18 million, gilded 24-karat wooly mammoth skeleton, which stands nearly 3m tall. It's the perfect place for an Instagram post. Faena also has a couple of trendy bars and a cabaret-style dinner show.

The Vagabond Motel
This is a fun, artsy, boutique hotel that embodies everything that is the old and new Miami. All I wanted to do was check in to a room and lose myself in that place and forget about the outside world. The restaurant is very tasty.

ITALIAN
Not many people know that Italians have a serious love affair with Miami and that some have migrated to the sunny beach town. Thank goodness for that. Casa Tua is an oldie but a goodie - a restaurant/lifestyle complex with the most dreamy courtyard and delicious food.

Pane e Vino is a real gem, I almost didn't want to give it away. It's in the middle of the action but is full of lovely locals. It's the real deal.
BRUNCH
Sunday Brunch in Miami is always a special occasion. At Bagatelle, the DJ starts spinning at 2.30pm, the curtains close and it's time to party. A Sunday afternoon will feel like Friday night.
• bagatellemiami.com
Moises Bakery
If you just want a quick bite before you hit the beach then head to this hole-in-the-wall panaderia (latin bakery). Grab an empanada and head to the beach. If you are feeling fancy grab a chair from one of the hotels, if not just grab a towel and head to 1st street in Miami Beach.
If you can't travel to Miami, don't worry - you can get your Miami fix at home by making this recipe from my book La Latina.

Grace's Sandwich Cubano
(Cuban Sandwich)
12 slider buns
50g butter, melted
4 Tbsp yellow hotdog mustard
150g sweet-cured shaved ham
100g lechon con mojo (roast pork)
50g Swiss cheese, sliced
6 large dill pickles, thinly sliced

The movie Chef dedicated half of its running time to showing us just how the cubano is made! It's a true art form. Everything needs to be perfect: just enough lechon but not too much, the right ham, the correct temperature of the plancha (grill), and a flawless press that allows the cheese to melt and the bread to turn the exact shade of golden brown.
These flavours go so well together and that is what makes this classic sandwich so loved by everyone.
I have taken it upon myself to give you these Cuban sliders. My Cuban friends are probably rolling their eyes right now, but these are cute, fun and the perfect nibbles for a party.

Prepare: 10 minutes
Cook: 20 minutes
Makes: 12

While assembling the sandwich, heat up a large flat griddle or sandwich press over a medium-high heat.
Spread both sides of the sliders with butter and mustard, reserving some butter for the outside of the sliders and the press or griddle. Layer up the bottom half with ham, pork and cheese. Top with a slice of pickle. Brush the outsides of the sliders, top and bottom, with butter. Lightly brush butter on to the press or griddle too. Cook the sandwich until cheese is melted and meats are warm, about 2-3 minutes per side or 4-5 minutes in the sandwich press.

• Reproduced with permission from La Latina, by Grace Ramirez.
Published Random House (NZ). RRP $60. Text copyright © Grace Ramirez, 2015. Photograph copyright © Garth Badger, 2015.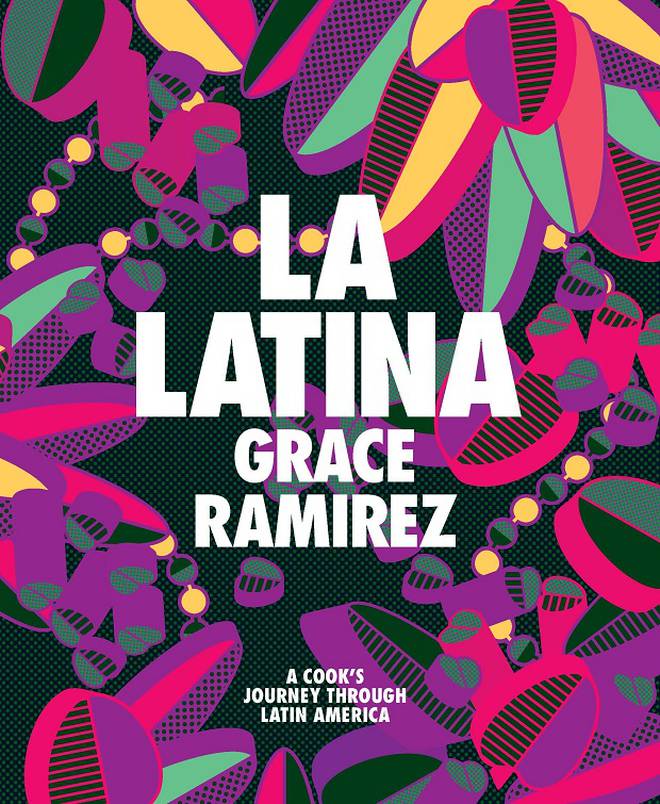 • Follow Grace's adventures on Instagram and Facebook at @chefgraceramirez