Andrew Louis lives like a king in a deluxe suite at Queenstown's beautiful Matakauri Lodge
Getting there:
There was a black BMW waiting for me at the airport. Andy, the driver, gave a brief history and geography commentary during the 10-minute drive through Queenstown. The scenic journey follows Lake Wakatipu, then turns up a tree-lined private road to the lodge.
Check-in:
I was greeted at the car door. A porter takes my bags while I have a late breakfast next to the fire while admiring the gorgeous lake views.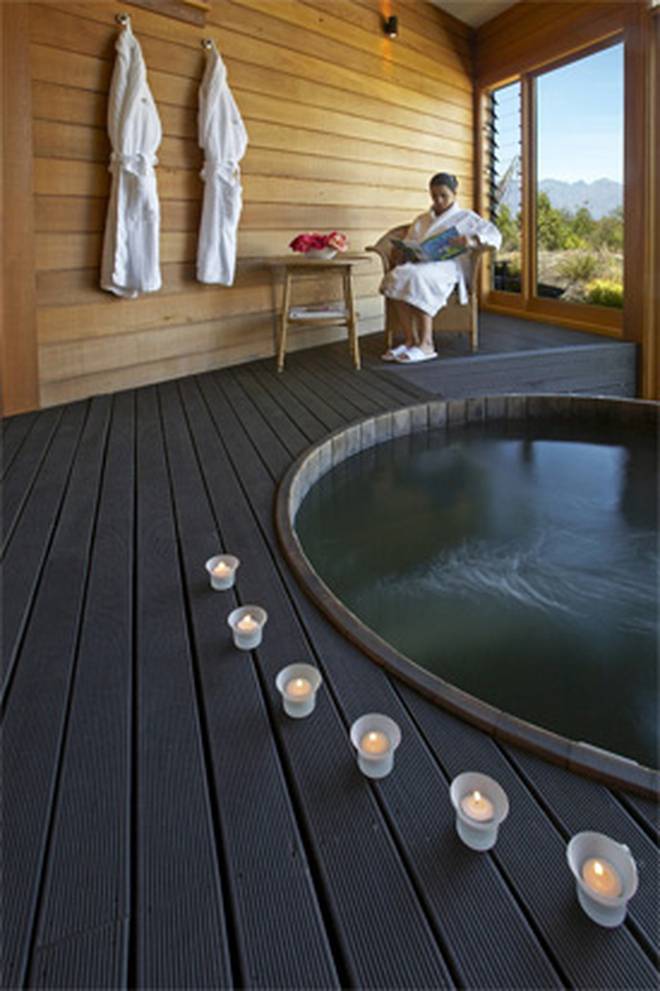 Room:
The others in my group are staying in the Owner's Cottage, top-tier accommodation which has its own butler and chef and where high-profile personalities have stayed. I am in one of the deluxe suites but it is still a premium experience. Heated flooring, push-button open fireplace, a TV hidden behind a painting, large walk-in wardrobe: I feel like a king. There is free wifi with its own router in the room, not a shared signal from the lobby so the signal is really strong.
Price:
Premium lodgings command premium prices. From April to mid-November this room will set you back $1395. Mid-November to end of March it will cost $1970.
What's so good about this place?
Definitely the indulgence factor, from the heated floors to being pampered with spa treatments. Matakauri has a "never say no" policy — they can even pick up a Fergburger for you while everyone else waits in the queues that extend on to the footpath.
And the bad?
The only minor fault I can find is the TV reception is only in standard definition, not HD. The TV is capable of receiving an HD signal, so this would be easy to accommodate.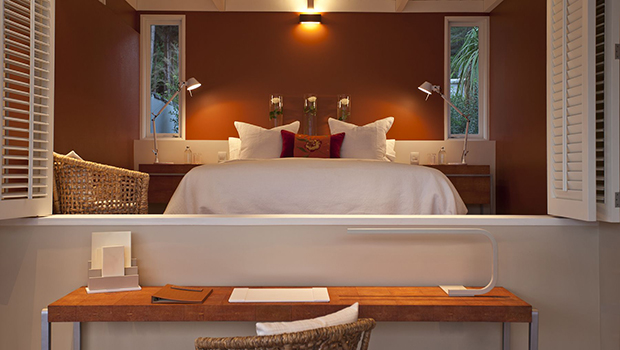 A bedroom with a view ... and a kingsize bed. Photo / Supplied


What's in the neighbourhood?
You're close to Queenstown and all the extreme activities are available nearby: skiing or snowboarding at the four main skifields (The Remarkables, Coronet Peak, Cardrona and Treble Cone), bungy jumping, the Shotover Jet, tandem paragliding. Plus there are the not-so-extreme activities: the TSS Earnslaw ferry ride, mountainbike and hiking tracks, Fergburger, exploring Arrowtown.
A room with a view?
The living area and the bathroom have huge floor-to-ceiling windows which means that you can see snow-capped Cecil Peak and Lake Wanaka from any room.
The bed?
Kingsize, with extra-wide feather pillows. You wake to majestic views.
Bathroom?
There are no curtains and I am a little self-conscious about people from outside looking in while I have a tinkle. However, the only boat I see on the lake is the TSS Earnslaw way off in the distance — and if I can't see the people on board they can't see me.
Noise:
None. Matakauri is far enough away from Queenstown to not hear any cars but still be convenient. I can't even see Queenstown's lights at night.
Perfect for:
Couples that wish to indulge in extreme luxury.
Would I return?
It's the closest I'll get to living like royalty.
CHECKLIST
is at Farrycroft Row, 569 Glenorchy Road, Queenstown. Phone: 03 441 1008.