It might be one of the worst meals ever dished up in prime time: baked beans on a bed of wilted bok choy and rice noodles.
And it's one that's been shown repeatedly in promos for TV3's new reality show Come Dine With Me, which started on Monday in Campbell Live's old slot straight after the news.
Read more: Is Come Dine With Me the worst show on TV - or the best?
To make matters worse, the beans were spooned up cold, straight out of a tin.
But during last night's episode, viewers found out why the meal was served: it was a prank.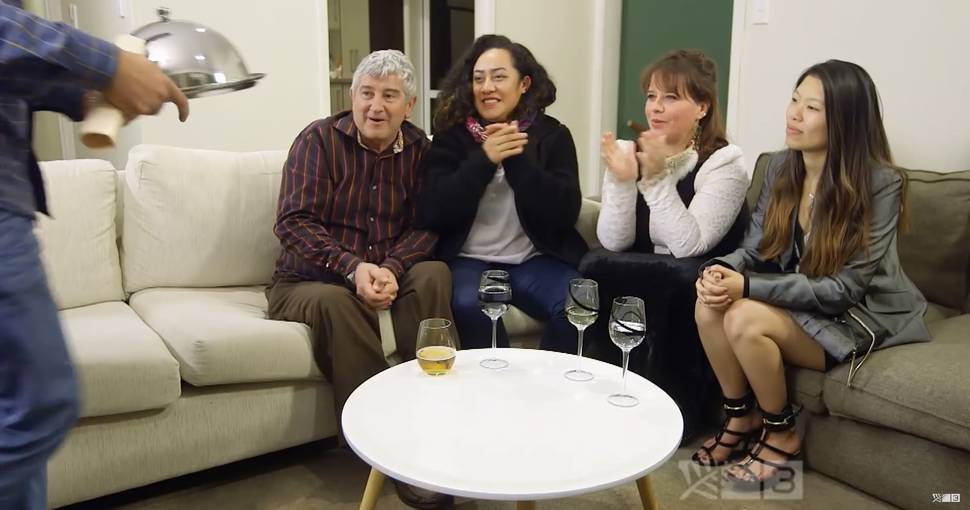 Yoga enthusiast Sarah served the meal, in which she wrapped up baked beans and noodles into a bok choy parcel, to real estate agent Tony as payback for a prank played on her earlier in the week.
Baked beans, it was revealed, were Tony's most hated food.
But the prank backfired on Sarah after Tony scored her just three out of 10 for her meal.
The show involves five people taking turns to host each other for dinner, then providing entertainment. Afterwards they give scores out of 10 for the experience, and the winner receives a $2000 cash prize.
Hosted by Guy Williams, the show has been criticised for replacing Campbell Live. TV3 says it's a eight-week stop-gap measure until a new current affairs show has been prepped.
This week's winner will be revealed tonight.
- nzherald.co.nz