It was standing room only at the Well Cafe in Stratford on Saturday night, when celebrity chef Brett McGregor gave a cooking demonstration using locally sourced ingredients.
Brett was in Stratford for the day at the invitation of Moana Hancock, organiser of the Prospero Farmers Market which took place for the first time that morning.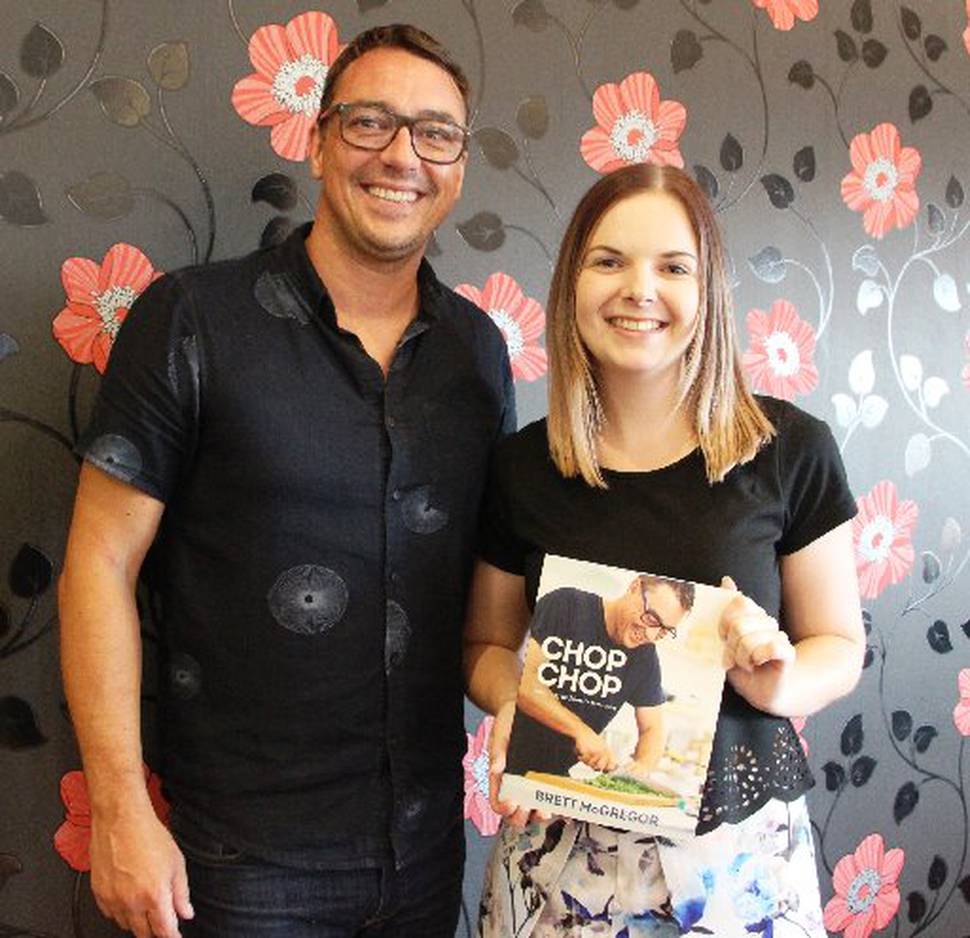 Brett says he was impressed by the quality of the items available at the market, and he shopped from the stalls to collect ingredients for his cooking demonstration in the evening.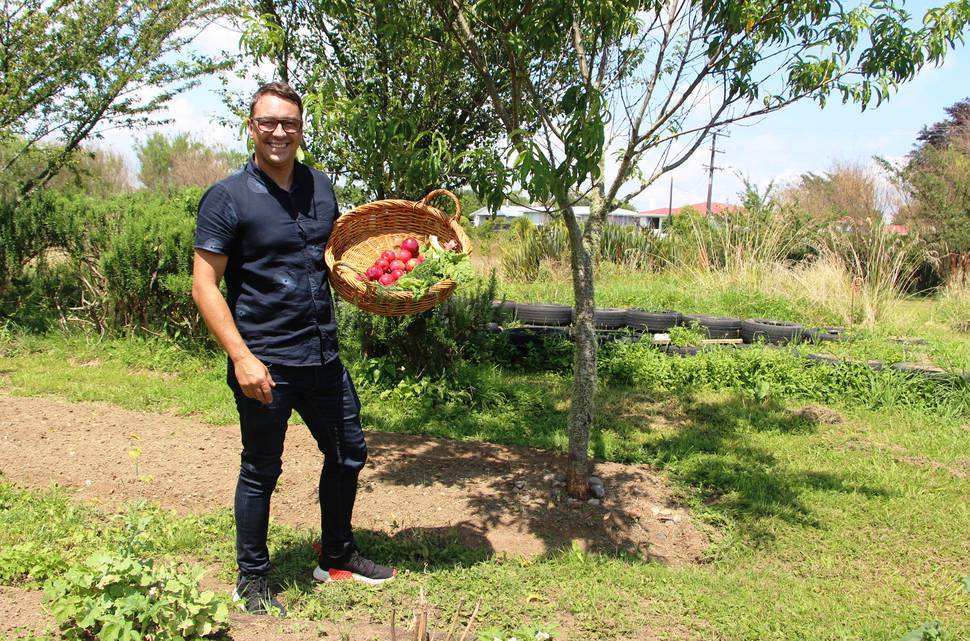 After the farmers market, Brett made his way to Paddock to Plate, where he shopped for the meat he would cook.
Brothers Brad and Ryan Smith, who own Paddock to Plate had given their support for the market, paying for Brett's flights to and from Auckland and they were at the market in the morning barbecuing some of their locally-sourced meat.
Brett said the quality and freshness of the meat was immediately apparent when he visited the Cordelia Street premises and he was spoilt for choice when it came to selecting the proteins he would use.
Continuing his hunt for fresh produce, Brett went to the Whakaahurangi Marae Maara Kai to pick some fresh fruit, vegetables and herbs from the community garden.