Chris Rattue reviews the stranger sporting stories in 2016 including a cricket player with no arms and the boy who ran a half marathon by mistake.
Pushing the boundaries
A 15-year-old Mumbai cricketer Pranav Dhanwade scored 1009 not out from 323 balls, the first player to crack four figures in an official match. This was nearly 400 runs better than the next best by an English kid in 1899. BUT...the opposing school's opening bowlers were 10-year-olds, Dhanwade gave 25 chances, and the field was rectangular and tiny. His traumatised opponents even needed counselling. Dhanwade - a rickshaw driver's son - got worldwide attention and a congratulatory tweet from Sachin Tendulkar. (January)
Poor scoring
West Indian cricket star Chris Gayle asked Channel 10 interviewer Mel McLaughlin out...during a live pitch-side interview at a Big Bash game in Hobart.
"Your eyes are beautiful. Hopefully we can win this game and then we can have a drink after as well. Don't blush baby," Gayle said.
Condemnation and sanction followed. Three other female sports reporters revealed similar experiences with Gayle. (January)
Whistleblower
Romanian footballer Elena Pavel accused referee Santiago Quijada Alcon of asking her out on a date during a first division game in Spain. His award winning chat up line: "Hey brown-hair, let's get coffee this afternoon." (January)
Warning: Content may offend
Roosters captain and Origin league star Mitchell Pearce was filmed simulating a sexual act with a dog while yelling "I'll f!@# that dog, I don't give a f!@#." The intoxicated Pearce also tried to force a kiss on a woman who objected declaring "No, I'm a lesbian".(January)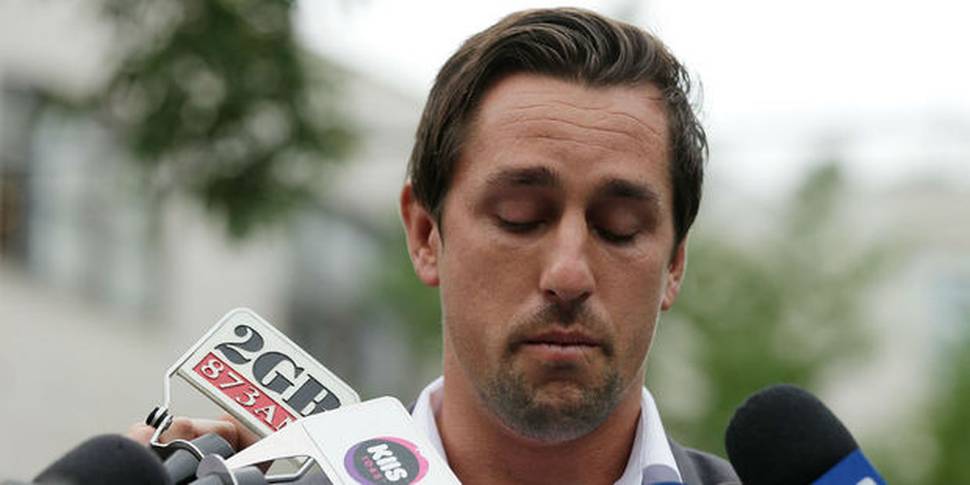 Spare me
Belgian 19-year-old Femke van den Driessche was nabbed for "mechanical doping" after a motor was found in her spare bike at the Cyclo-cross world championships in Belgium. The motor and battery were in a tube below the saddle, controlled via a Bluetooth switch under the handlebar tape. She claimed it was a friend's bike. After copping a long ban, she lined up in a proper electric mountain bike race...still on a friend's bike you understand. (January)
This time, it didn't turn to custard
Asked how hungry he was for a maiden French Open, Novak Djokovic said: "Very hungry. But wolf needs to eat a lot of different meals to get to Paris. Paris is a dessert." Djokovic finally won in Paris, to complete his career grand slam. (January)
Cheap shot
English snooker genius Ronnie O'Sullivan - a five-time world champion - turned down a treasured maximum 147 break and made a deliberate 146 in the Welsh Open "because the prize was only 10,000 pounds." (February)
No strings pulled
The mass-appeal violinist Vanessa-Mae, already cleared of race rigging by sport's arbitration court, received a full apology and damages from the International Ski Federation. The spat related to the Brit's winter Olympic qualification as a skier for Thailand. She finished 67th and last in the 2014 Sochi giant slalom, her first run described by a Telegraph writer as "tame, safe, a rare old struggle and very, very slow." (February)
Fourteen strikes and you're out
A teenage footballer was booted out of an Ohio league for constant law-breaking including making a phone call during a game, wearing a cowboy hat, pretending to give birth to a ball, sitting on the opponents' bench, eating a banana while playing and firing invisible arrows. Brian Garruto of the Cleveland Steamers even transgressed by scoring 14 goals in a game, when the limit is three. Having been sent off, he tried to get back on in a different shirt. (February)
You never walk alone in New York
A Liverpool fan was amazed to see former manager Brendan Rogers wielding roses and proposing to his girlfriend Charlotte Searle on bended knee in Times Square. Craig Allen said: "I was gobsmacked when I saw it was Rodgers."
No run of the mill dream
Stories emerged of an Indian man, Amir Hussian Lone, who plays cricket despite losing both arms in a childhood sawmill accident. The 26-year-old, from Kashmir, uses his feet to bowl and holds a bat between his neck and shoulders.
"Batting was not a difficult task," said Hussain Lone, who captains the Jammu and Kashmir Para-cricket team . "But bowling without arms was a miracle and I somehow managed to do it. My dream is to play for the national team." (March)
Spoil sports
With initial 5000-1 prospects Leicester City still leading the English Premier League, punters who backed them had to contemplate payout offers from bookies. Some cracked, including one who ripped up his chance to win 250,000 pounds for a 72,000 payout. "It will mean so much if we win, so there's no point in being greedy," the anonymous fan claimed.
Another punter said that "something was telling me in my head that Leicester would do well this season", before revealing that the something was "a few Jack Daniel's and ciders".
Leicester's remarkable title win, completed in May, cost British bookies a record 25 million pounds, persuading them to "completely re-calibrate how we approach betting on outsiders" as one spokesperson put it. (March)
Club doesn't have a heart
Wolfsburb football striker Max Kruse won 75,000 euros in a World Series Poker tournament in Berlin, then left it in the back of a taxi. The winnings were never returned, and to make matters worse the club fined him 25,000 euros for failing in his duties and obligations while Germany dropped him for a "lack of focus". (March)
What's the point?
League great Greg Inglis tried a last second field goal for a point against the Dragons, even though the Rabbitohs trailed by two points. Team mate Luke Keary reckoned: "It would've been good to see if he kicked it actually, to see if he'd celebrate it. It would've been funny." (March)
Unfair cop
Hawkes Bay fishing contest winner Dean Young was forced to take a lie detector test by the promoter before getting the $48,000 prize for his 136kg marlin. Questions included whether the fish was landed within the tournament boundary. Young, a former police detective, said: "I want to make sure that this doesn't happen again to any other people". (March)
Putting the boot in
Lionel Messi thought he was doing good, offering a pair of his boots for a charity auction on Egyptian TV. WRONG BUDDY. Shoes are a potentially insulting objects in Arab culture, because they touch the ground.
"We have never been so humiliated during our seven thousand years of civilization," said an Egyptian parliament member and TV presenter. (March)
One down
Former world golf number one Ernie Els took six little putts - the first a mere 60cm from the hole - in a horror opening hole at the Masters.
"I felt really down when I got to the course this morning," he said on day two. "People were staring at me like I didn't have any pants on or something. I was embarrassed." (April)
Bounce of the ball
Els' fellow South African Louis Oosthuizen had much better luck at the tournament, scoring a hole-in-one billiards style, when his ball bounced off playing partner JB Holmes' ball on the green. (April)
From the "Don't bother buying a house" department...
When Serie A football club Palermo re-hired Davide Ballardini, it was their eighth coach and ninth change of the season. This brought Maruizio Zamparini's tally to 60 coaching appointments in 29 seasons as a club owner. Ballardini departed two games into the 2016/17 season. "Coaches are not like normal workers," Zamparini stated. (April)
Stoked
Jubilant West Indian players stormed on to the field at Kolkata to mob allrounder Carlos Braithwaite, after he did the near-impossible and belted the first four balls of the final over for six to beat England in the world T20 final. Bowler Ben Stokes, who had a whopping 19 runs to defend, told the Telegraph: "It was like the whole world had come down on me...it was just complete devastation." (April)
No half measures
Twelve-year-old Lee Rodriguez ran the New York half marathon by mistake, taking on the 21km distance instead of the the 5km family run. She had arrived at the start late, and joined the wrong bunch. Her worried mum got police to locate her, but the kid insisted on finishing. It took her 2hr 43m. (April)