They ran, walked, wheeled, pushed and some were even carried during the annual Round the Bays fun run in Auckland this morning.
More than 25,000 people turned up to for the 44th annual Ports of Auckland Round the Bays today, which runs 8.4km from the CBD to St Heliers.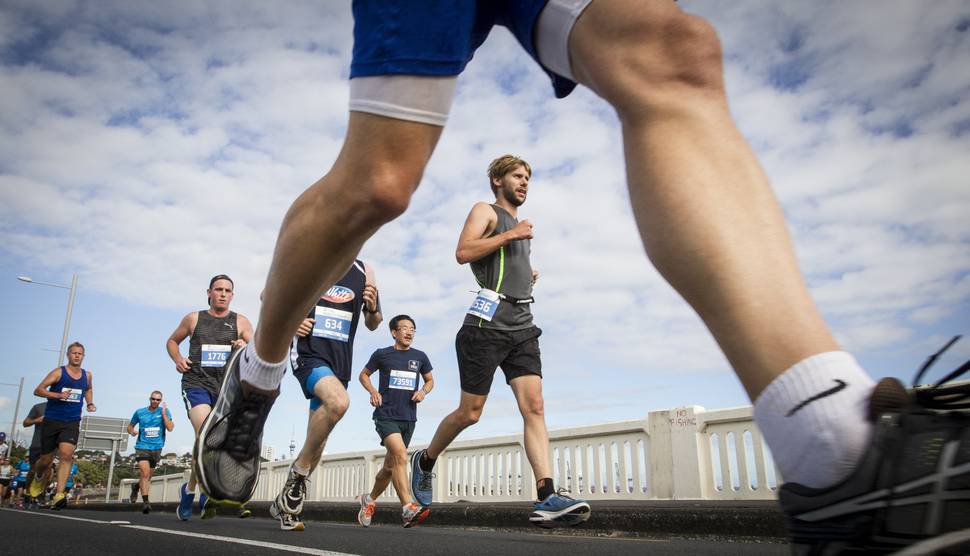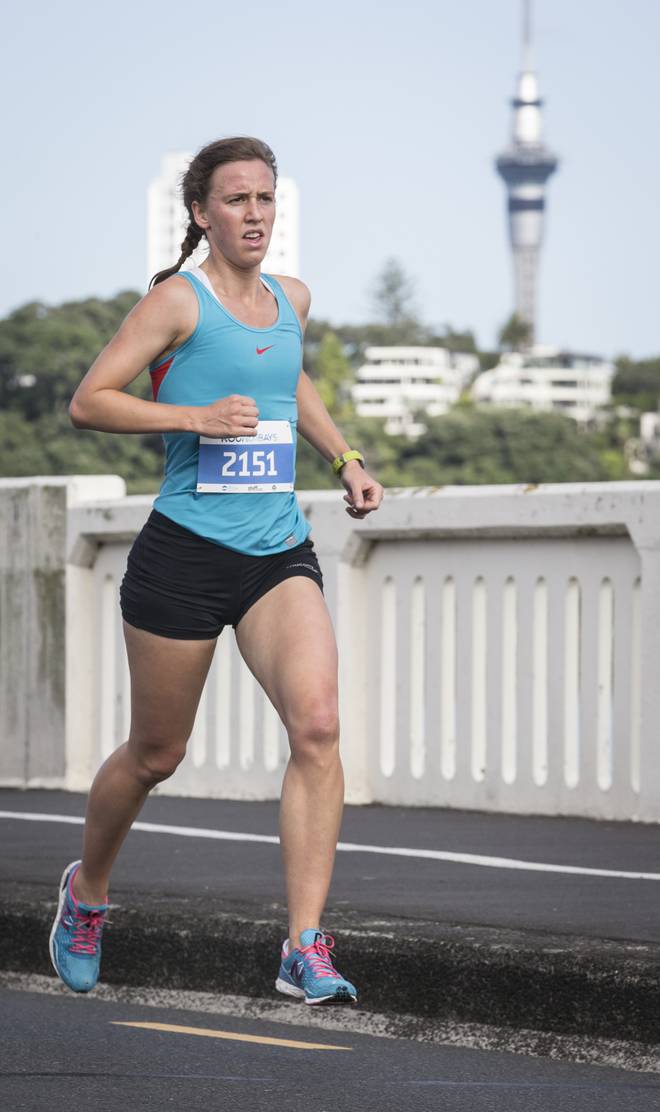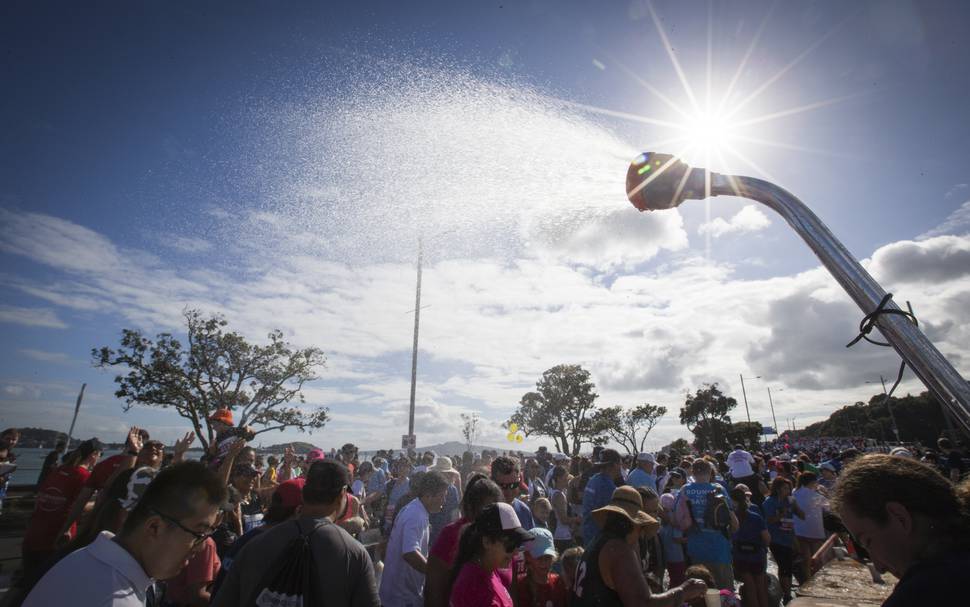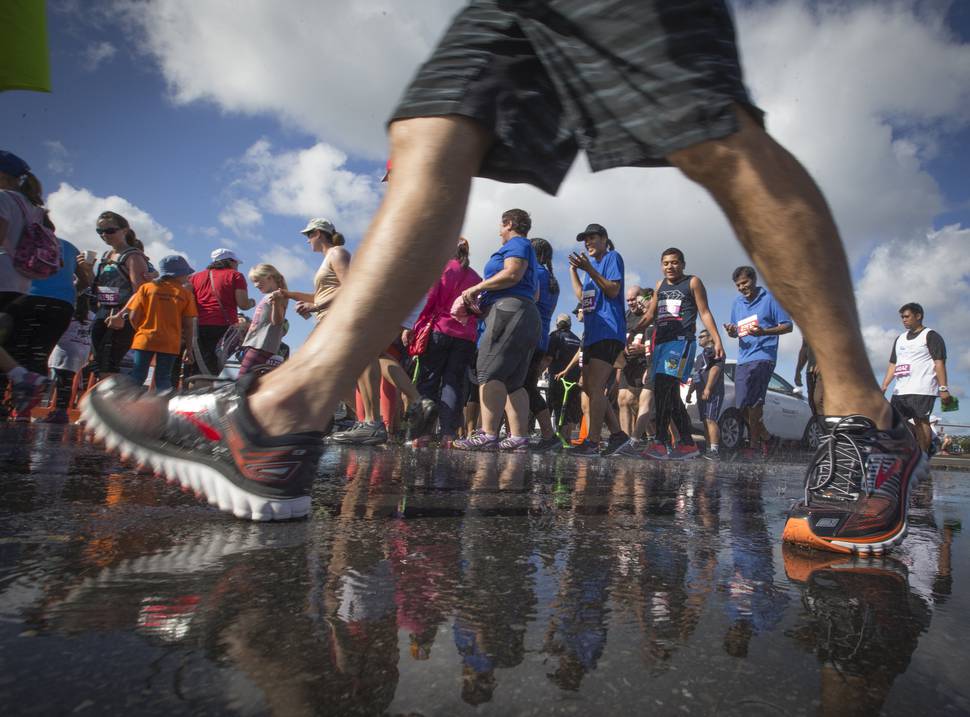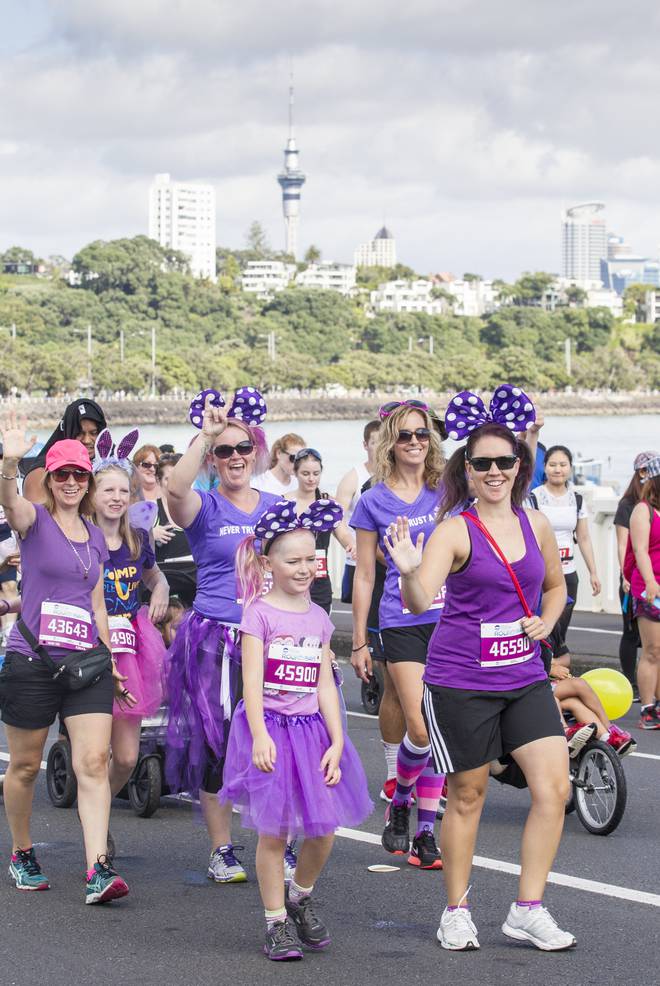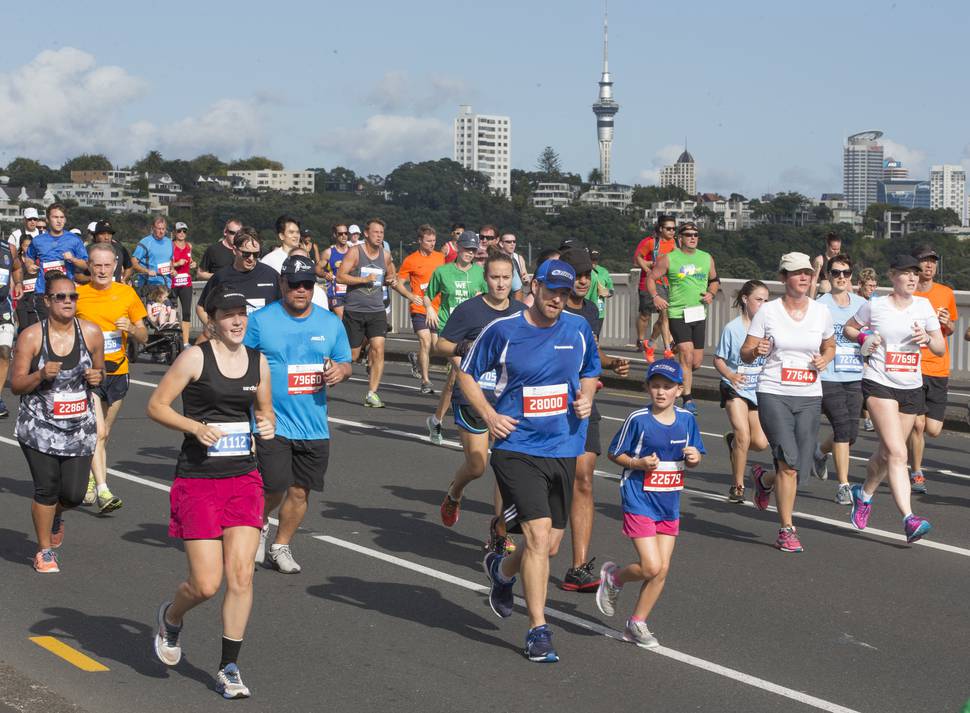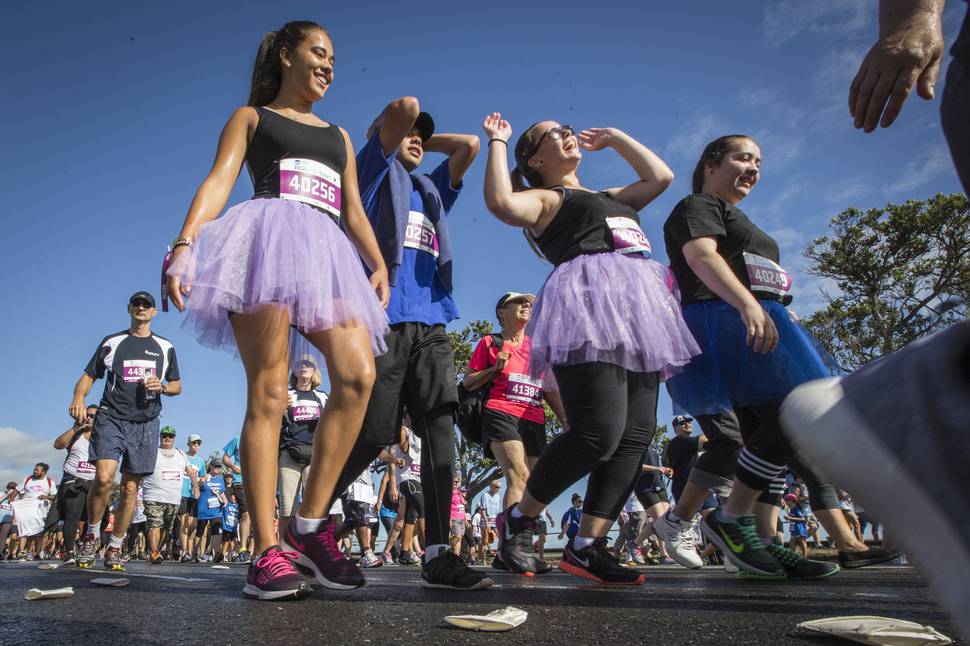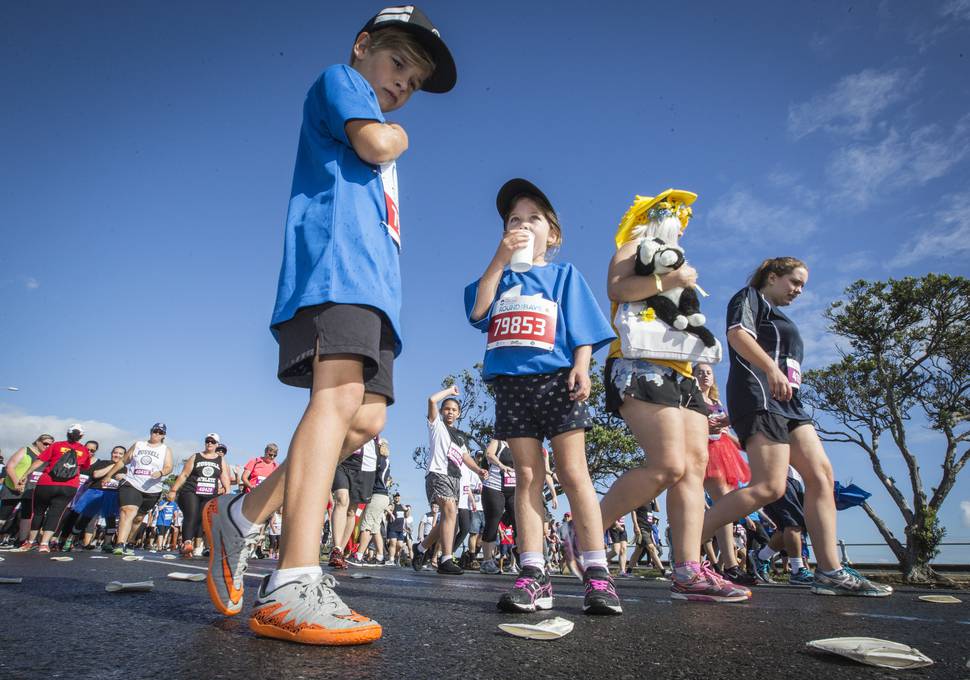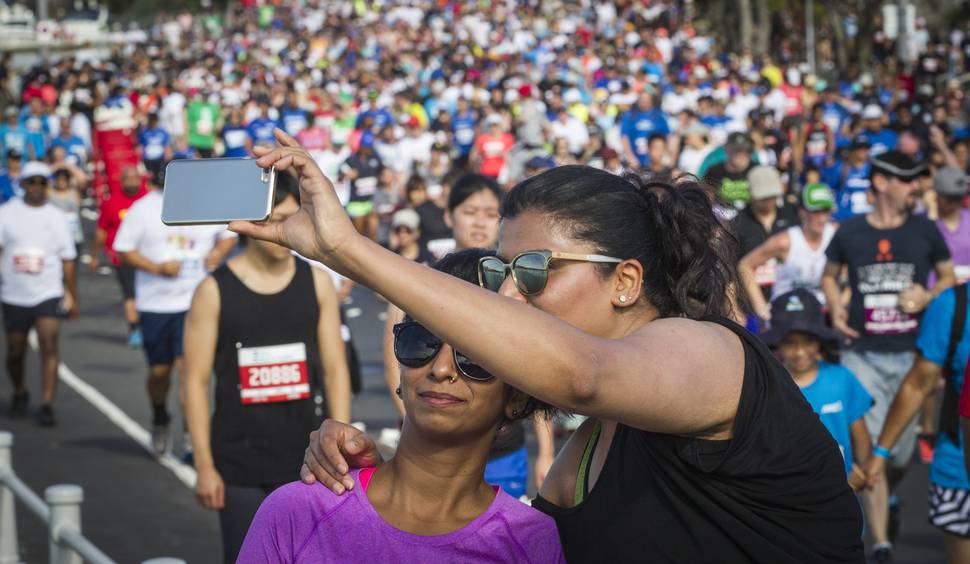 The fastest man across the line was five-time winner Jonathan Jackson with a time of 26 minutes, while the fastest female finisher was Olivia Burne with a time of 28 minutes.
Lee Warn was the fastest wheelchair athlete finishing the 8.4km course in 36 minutes in a panda suit.
Five official charities - CanTeen, Shine, Garden to Table Trust, Riding for the Disabled and Heart Kids New Zealand - will share the charity donation generated by the event.
The run is touted as one of the world's largest fun runs and New Zealand's largest mass participation sporting event.
Megan McPhail, 21, and Elidah Blanchard, 22, did Round the Bays for something fun to do.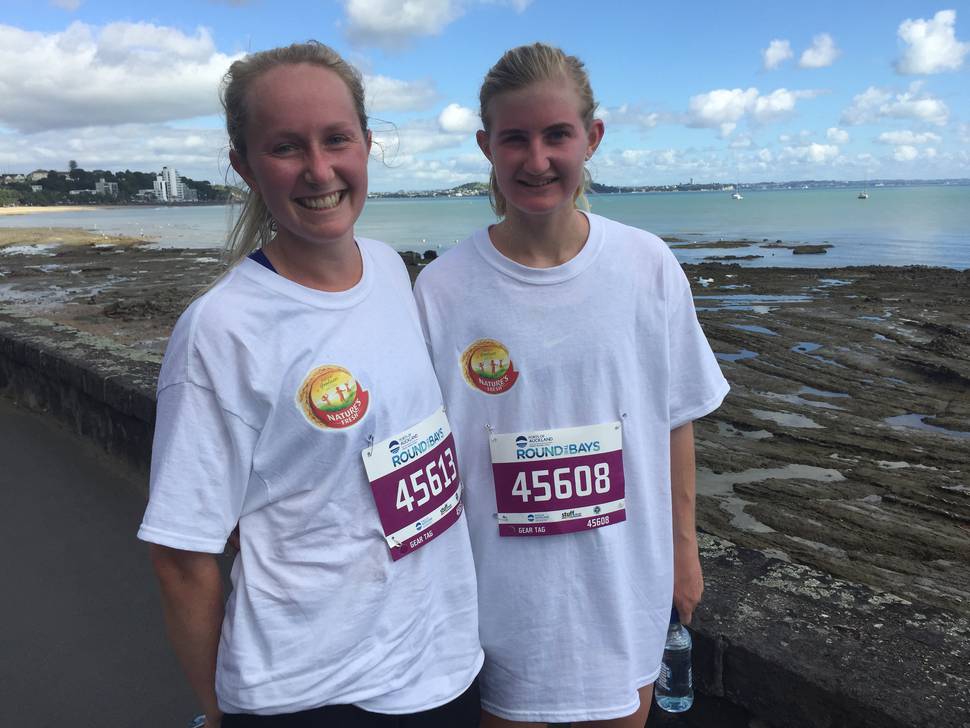 "We haven't ran in awhile so it seemed like a good opportunity," Ms Blanchard said.
"We managed to run the whole thing, which was a little surprising. There's been a good turnout. We'd definitely do it again."
Don Walker founded the Round the Bays event with Colin Kay, who went on to be the mayor of Auckland.
Mr Walker told the Herald they wanted the it to be a fun race anyone could take part in.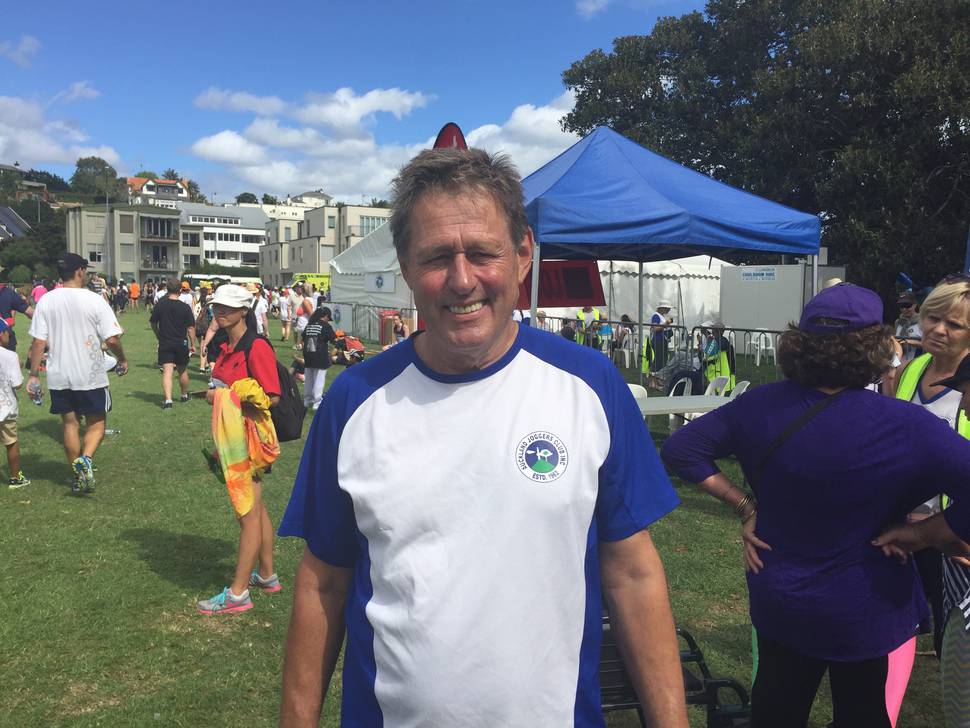 "1200 people took part when it started, which we thought was a massive turnout, but now there's thousands more," he said.
"It's great to see people of all ages and abilities taking part. It's exactly what we wanted the event to be."