The shrines of Tokyo work wonders for the Warriors and Leicester, but not the locals, writes Dean Parker.
I had three things on my mind as we flew into Tokyo.
Why were the Warriors so useless? I'd just watched them go down 42-0 to the Melbourne Storm on Anzac Day. Did the old Diggers suffer the Great War for this?
Second: would Tottenham overtake 5000-1 outsiders Leicester City for the English Premiership? I'm not a Leicester supporter, but like everyone else I was caught up in the romance of it all.
Finally, what did the Sunwolves look like in their native habitat? Again, this was a footballing query. The Sunwolves are the thankless Japanese franchise in Super Rugby's basement.
We settled into our hotel in Sumida, down by the river. It was $160 a night for the two of us. Generally you can get a decent hotel for round $100 for a couple but this was spring holiday time. If we'd been here off-season it could have been as low as $72.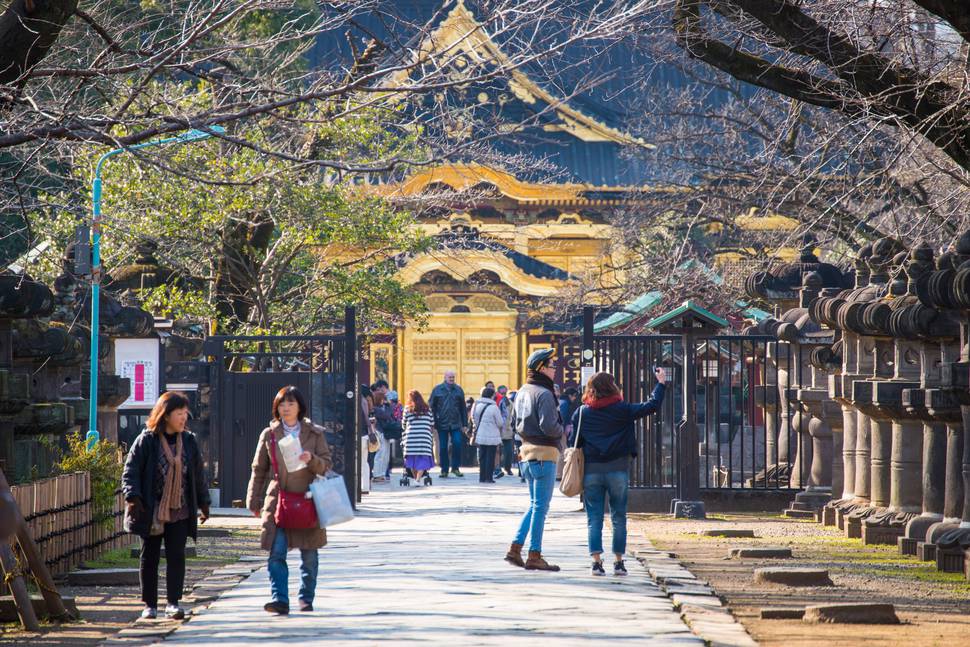 The nearest metro station was on the other side of the river, a short walk across an iron bridge and a fine and fitting way to start and end the day.
All was well. However in the hotel when I opened up my lap-top and checked the news from home I discovered fresh horrors. Half the Warriors had been stood down for going out on the tiles.
In circumstances like this the only thing to do is seek quiet and serenity. In Tokyo?
There's a side to Tokyo which I'd recommend to Warriors fans. There are the loveliest, quietest public gardens where you can switch off and forget Graham Lowe howling, "Look at the defence! All it needs is a set of green lights saying 'Drive through here!'"
I wandered round Kiyosumi Gardens' 20 acres. Kiyosumi used to be the grounds of a feudal lord, then was transformed into an idyll by an 19th century merchant. There was a man-made lake holding carp and turtles. There were little islands. There were herons, pine trees, azaleas, hydrangeas, cherry trees. There were water-smoothed stepping-stone pathways. There was a wonderful stillness.
Refreshed, I returned to our hotel and the following day read the Warriors had just beaten the Dragons 26-10.
Now, Leicester City. They'd been held to a draw at Man United. The title was still up for grabs. I thought I'd go to a Shinto shrine I knew in Ueno Park to make an offering.
Ueno Park is a big central park containing some fine museums and the Tokyo Zoo. It also has a small Shrine of the Little Foxes. And Leicester City was known as The Foxes.
You get to the shrine through a series of traditional squared orange-red arches — a beautiful colour contrast to the leaf-green surrounding trees — follow steps down to a glade, pick up a wooden ladle at a water trough, wash your hands, walk between stone foxes sitting up with red scarves tied round their necks, approach a wooden shrine, put a coin into a container, pull a rope and ring a bell, put your hands together and say "Don't let Tottenham steal the premiership from Leicester," bow and clap your hands.
The following day Tottenham lost the Premiership.
I continued to take it easy, hung out in a few hipster neighbourhoods, prepared myself for the rugby.
Prince Chichibu Stadium is in the Aoyama district on the metro's Ginza Line. It's akin to a decent-sized New Zealand provincial ground, holds 27,000, three sides seated, one covered stand, one screen.
Near the stadium entrance is a Canterbury sportswear shop doing very good business.
Inside the ground is a frenzy of food, drink and merchandise booths. You can get a modelled wolf's head to wear for $100. Sunwolves' scarves come free with the tickets. There are no alcohol restrictions, so instead of being fleeced at the ground you bring in your own supplies.
We got $40 seats at the south end, directly facing the screen. If you don't mind being at an end, this is a good spot. We were near ground level, but even better would have been the $25 seats up behind us, out of the sun.
The place was packed. Wolves were on a high, having recently won their first game, against the Jaguares. They were coached by Canterbury's Mark Hammett. Big applause rang out. A picture of first five Tusi Pisi, the Wolves' Samoan star, had just gone up on the screen. The teams ran on. The screen read, in English, "Make Some Noise." Everyone howled, wolf-like.
Five minutes in, Sunwolves were 5-0 up. Fantastic!
Forty minutes in, Sunwolves were 5-26 down.
Second half, things got worse. I tried to start up a chant, "Hammett must go! Hammett must go!"
The wee girl behind was wailing something out. I asked my son what it was. He listened, said, "She's saying, 'Do your best, Sunwolves'." The pathos.
The opposition hit the 40-mark. The Wolves' reserves were brought on and scored some late tries, which sort of saved the day. A bit.
That evening we sought consolation in a ramen noodle joint, put coins into a machine at the door and got tickets for $4 beers, then put in notes and got tickets for $10 all-in ramens, which consisted of a bowl of noodles, dried seaweed, spring onions, sliced pork, soft boiled egg. Tasty, tasty! The beaming cook wore a kamikaze headscarf and overalls that read, "No Ramen No Life."
We moved on downtown into Tokyo's neon night and my son bought me a $3 bottle of Ukon, a liquid made from a vegetable root which prevents hangovers. Didn't work.
CHECKLIST
Getting there: Air New Zealand flies daily from Auckland to Tokyo.