A prisoner on death row who was set to be executed overnight has spent hours waiting to find out if he would live or die.
Keith Leroy Tharpe, also known as "Bo", 59, was scheduled to be executed by lethal injection in Georgia, on Tuesday night, a day after the 27-year anniversary of his crime, news.com.au reports.
But an argument by Mr Tharpe's lawyers that one of the jurors on his trial was racist lead to a potential last-minute reprieve.
Tharpe's execution comes almost three decades after he was sentenced to death over the murder of his sister-in-law, 29-year-old Jaquelin Freeman.
In August, 1990, Mr Tharpe's wife, Migrisus Tharpe, left him due to their violent marriage and was staying with her brother and sister-in-law Jaquelin, according to court documents.
Mr Tharpe had called his wife to tell her if she wanted to "play dirty" he would show her how after fleeing with their four daughters.
On the morning of September 25, 1990, as Mr Tharpe's wife and Ms Freeman drove to work, Mr Tharpe intercepted their car and forced it off the road, dragging Ms Freeman from the vehicle and telling her he was going to "f*ck you up".
He then fatally shot Ms Freeman on the side of the road, dumped her body in a ditch and kidnapped his wife.
While forcing his wife to withdraw money at a bank, she was able to call the police and Tharpe was arrested.
He was tried, convicted and sentenced to death a year later.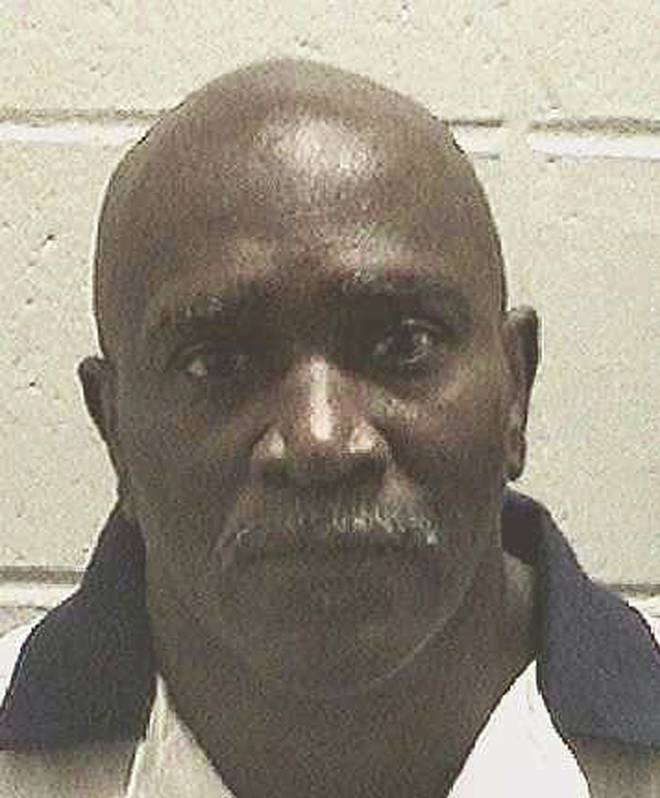 But as the clock struck 7pm, the time Mr Tharpe was set to be injected with barbiturate pentobarbital, the execution room remained empty.
Earlier, Mr Tharpe had submitted his clemency petition to the Georgia parole board - which was denied on Monday - but which gave an insight into Mr Tharpe's state of mind.
"Keith "Bo" Tharpe has spent the past nearly 27 years regretting his terrible decisions and
the actions that culminated in his sister-in-law Jaqueline Freeman's tragic death," the statement reads.
"He wishes more than anything he could take back that day and give back Mrs. Freeman's life."
The statement says Mr Tharpe "overcame" his addictions to crack cocaine and alcohol and that "even in the often undignified environment of prison, conducts himself with humility".
As Mr Tharpe awaited his fate, his lawyers were arguing he should not be put to death because "racism played a pivotal role" in his sentencing. They also argued their client suffered an intellectual disability thanks to "violent physical abuse" he endured as a child.
Years after Tharpe's trial, a white juror freely used a racial slur when he was interviewed by Tharpe's legal team, according to filings by Tharpe's lawyers.
The jury had voted unanimously in 1991 to sentence Mr Tharpe to death.
Juror Barney Gattie, who has since died, said Ms Freeman was from a family of "good black folks," but Tharpe wasn't in that category and should be executed for his crime, according to an affidavit. He said he favoured the death penalty because Mr Tharpe was a "ni***r" and that his Bible study group made him "wonder if black people even have souls".
Gattie later said his comments had been "taken all out of proportion" and "misconstrued."
He testified that he voted for the death penalty because of the facts of the case, not because of Tharpe's race.
Lawyers for the state said in court filings that Tharpe's intellectual disability claim already has been reviewed and rejected by the courts.
The U.S. Supreme Court has ruled people with mental impairment are ineligible for execution.
The state also said the juror racial bias claim was barred by evidence rules and that there is insufficient evidence to show that juror bias affected the trial's outcome.
The Georgia Supreme Court on Tuesday agreed with the state lawyers and refused to stop the execution, and Tharpe's attorneys appealed to the U.S. Supreme Court.
Overnight, the Supreme Court granted a stay of execution, three and a half hours after Mr Tharpe was scheduled to die, in order to review Mr Tharpe's petition.
"We are extremely thankful that the Court has seen fit to consider Mr. Tharpe's claim of juror racial bias in regular order," said Brian Kammer, a lawyer for Mr Tharpe.
If executed, Tharpe will be the second man put to death this year and the 48th to die by lethal injection since the US Supreme Court reinstated the death penalty in 1976, corrections officials say.
The Georgia Department of Corrections had last week revealed his final meal before being executed, requesting "three spicy chicken breasts, a roast beef sandwich with sauce, a fish sandwich, potato wedges, onion rings, apple pie and a vanilla milkshake".
It is not clear if the meal was in fact eaten or not.
- Additional reporting by AP