Devastating images have emerged of the aftermath following the deadly magnitude 7.1 earthquake that has killed 217 people, more than half of those in Mexico City.
Dozens of buildings tumbled into mounds of rubble or were severely damaged in densely populated parts of Mexico City and nearby states. Mayor Miguel Angel Mancera said buildings fell at 44 places in the capital alone as high-rises across the city swayed sickeningly.
The quake is the deadliest in Mexico since a 1985 quake on the same date killed thousands. It came less than two weeks after another powerful quake killed 90 people in the country's south.
A Kiwi caught in the devastating earthquake described running through plumes of dust and ash after buildings collapsed in the shaking.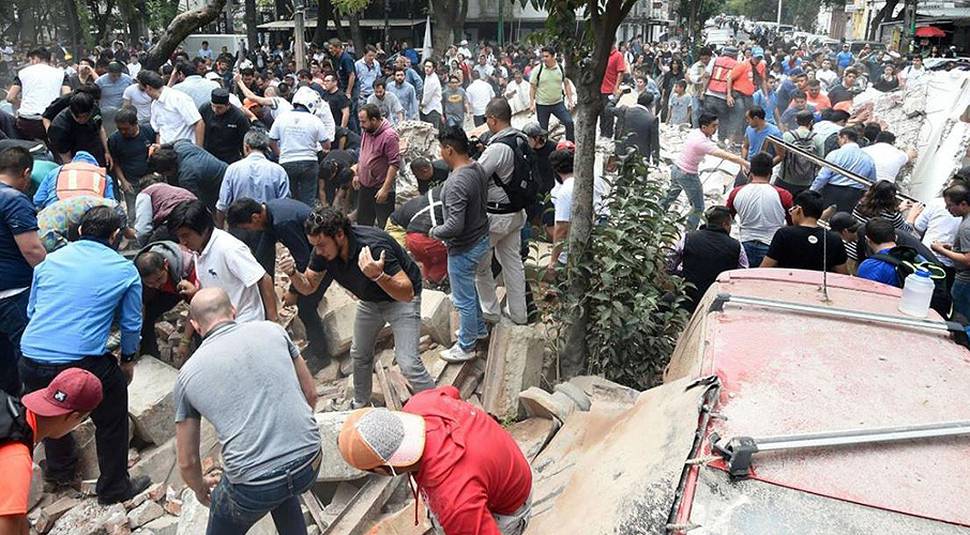 Jai Krishnan, who is living in Mexico, saw crowds of terrified people in the streets moments after the 7.1 magnitude tremor struck Mexico City and surrounding states this morning New Zealand time - the second powerful earthquake to strike the region in the past fortnight.
"I actually ran down to my daughter's school, and I ran through plumes of dust and the smell of ash, and I saw lots and lots of people in the street.
"Parts of buildings have collapsed, about 100m from where I live a building has come down on the corner, it probably was six or seven storeys, and it's down to about two storeys now, it's so saddening to see."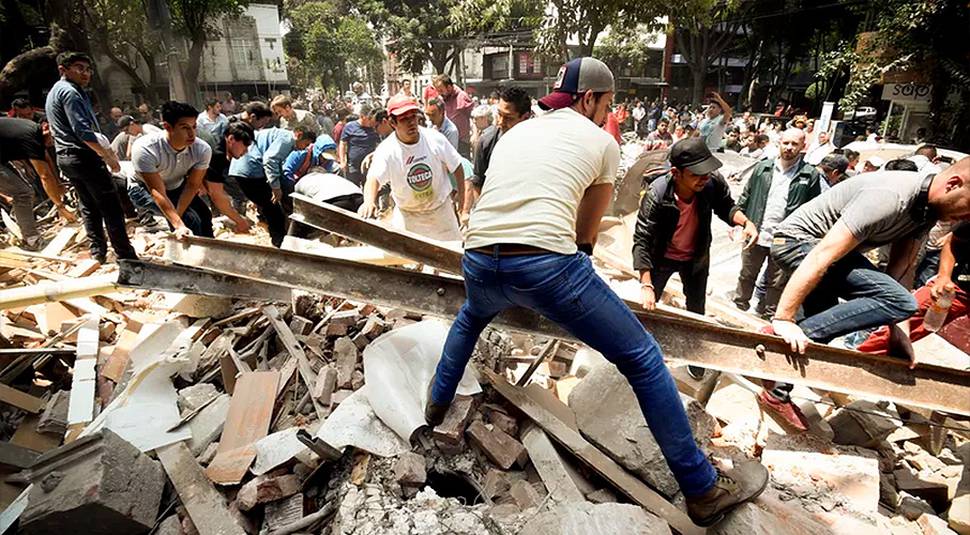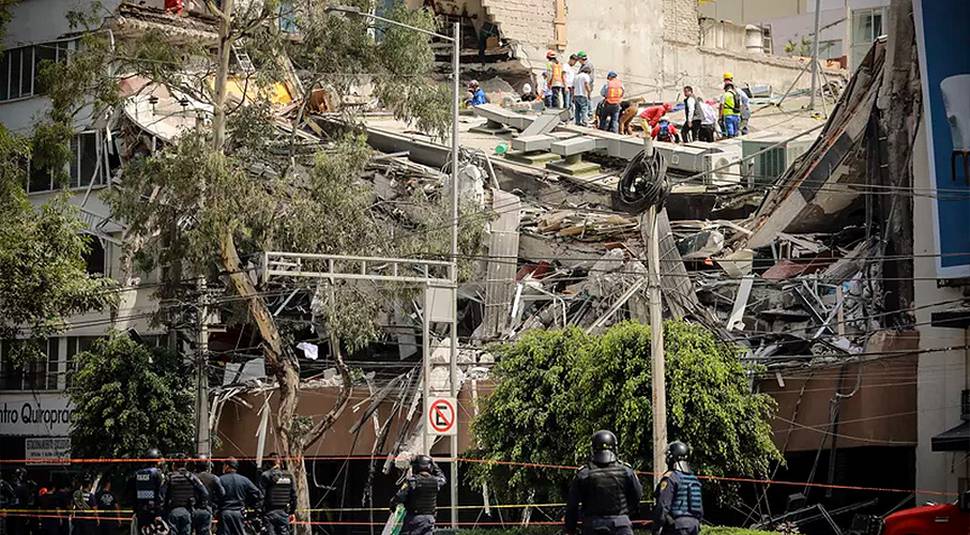 The powerful earthquake that hit south western Mexico left locals panicked and in fear and a trail of destruction in its wake