By Foreign Staff
Donald Trump has suggested Scotland Yard had prior knowledge of the perpetrators responsible for the Parsons Green tube bombing.
The US President tweeted that the attack was the work of a "loser terrorist" as he also suggested it might be a good idea to "cut off the internet" to prevent further terror attacks.
However, his suggestion that those responsible "were in the sights of Scotland Yard" was slapped down by the Prime Minister, reports Daily Telegraph.
Mrs May said that such an accusation was not "helpful" and that the police and security services are working to ascertain the "full circumstances" surrounding the attack.
Mr Trump said he will call Theresa May "right now" after she criticised him over his "unhelpful" speculation.
Speaking after chairing a meeting of the Cobra emergency committee, Mrs May said: "I never think it is helpful for anybody to speculate on what is an ongoing investigation.
"As I have just said the police and security services are working to discover the full circumstances of this cowardly attack and to identify all those responsible."
Scotland Yard is yet to have confirmed whether the attacker was on its radar, despite the US President's assertions.
It is not the first time Mr Trump has weighed in on terror attacks in the UK.
He previously criticised Sadiq Khan over his handling of the London Bridge terror attack.

The explosion caused by a suspected "bucket bomb" on a London Underground train at Parsons Green is being treated as a terrorist attack by police.
No arrests have so far been made and a major manhunt is under way.
Witnesses reported seeing people "covered in blood" after a "flash and a bang" from the device that is not believed to have fully detonated, but sent a "fireball" through the packed District Line Tube in west London.
Pictures and video posted on social media showed a flaming bucket - which is said to have had wires coming from it - inside a Lidl carrier bag on the floor of a carriage.
Scotland Yard has dismissed President Trump's claims.
A spokesman for the Metropolitan Police said the US President's comments - which did not correspond with any information released by the UK authorities - were "unhelpful".
Mr Trump made the provocative allegation in a trademark tweet as police launched a major manhunt to track down the perpetrators responsible for planting the device on a packed commuter train.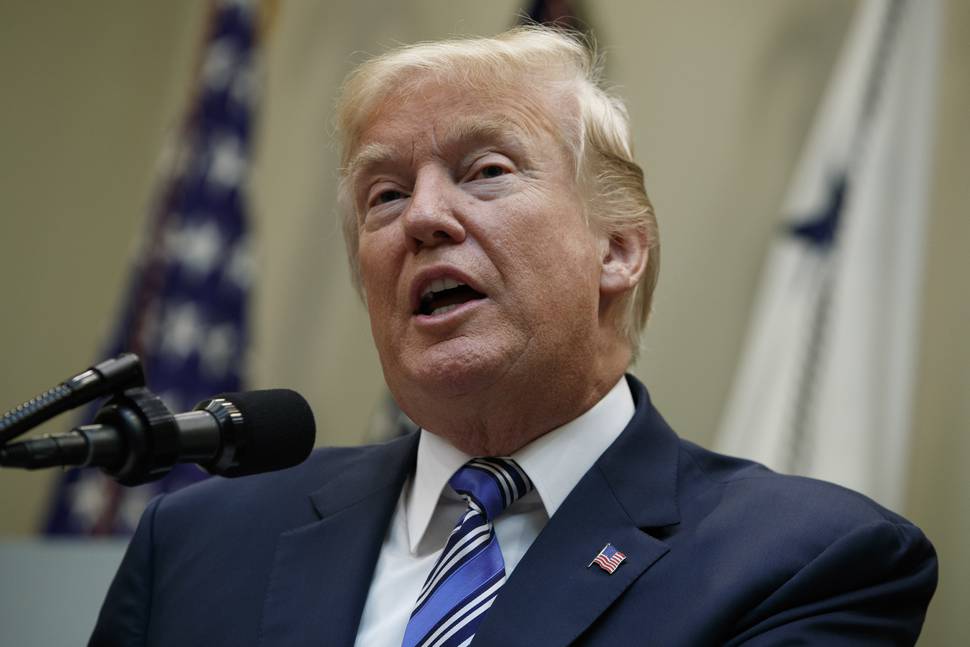 "Another attack in London by a loser terrorist," he wrote.
"These are sick and demented people who were in the sights of Scotland Yard. Must be proactive!"
His claim threatened to spark a fresh row over US-UK intelligence sharing arrangements which have already come under strain since he entered the White House.
A Scotland Yard spokesman said: "The comments are unhelpful and pure speculation. If anyone has got any evidence or information, please contact the anti-terrorism hotline."
His remarks were echoed by former No 10 aide Nick Timothy, who tweeted: "True or not - and I'm sure he doesn't know - this is so unhelpful from leader of our ally and intelligence partner."
There was no immediate response from the White House to questions as to the basis of Mr Trump's assertion.