A kindhearted Texas mother has touched thousands of hearts after taking in a homeless man she passed everyday to help him rebuild his life.
Ginger Jones Sprouse saw 32-year-old Victor Hubbard, sitting on a corner in Clear Lake City near Houston, Texas, every day as she drove to work.
Whenever she spoke to him, he asked her how she was and told her to be safe.
After contacting local authorities and others in the community to learn more about him, Mrs Jones Sprouse discovered he went to the corner every day in the hope that his mother who abandoned him three years earlier would come back.
Mrs Jones Sprouse moved him in with her after being told by authorities there was nothing they could do because he was not breaking the law.
Since launching her crusade in December, Mrs Jones Sprouse, who has two teenage sons, has given him a job at her cookery school, arranged healthcare including prescriptions for mental illness and glasses, and raised $25,000 through a GoFundMe page to pay for future accommodation.
Speaking to DailyMail.com on Wednesday, she told how she felt compelled to help Victor after getting to know him gradually when she drove past his corner.
"He never asked for any money, he never asked for anything. Sometimes he would refuse. If he'd already eaten that day and you offered him food he'd say 'I'm OK, I already ate'. He's extraordinarily honest" she said.
She started her mission by asking local police and social services for help. But because he was not breaking the law, no one would claim responsibility for him.
"Everybody knew him, knew of him. They said he's not a danger to himself or to anyone and he's not bothering anyone so they couldn't help him.
"It was frustrating to me because this was someone who obviously needed help.'
She then set up the Facebook page but when the weather turned colder, Mrs Jones Sprouse brought him home with her.
She then beefed up her online efforts to get him help and attracted hundreds of offers of help.
Her first port of call was a doctor who could diagnose his mental illness.
Mrs Jones Sprouse chose not to disclose what conditions he suffers but said it was clear from the beginning that he needed treatment. With no healthcare of his own, she set up the GoFundMe page to meet the cost.
It also paid for Victor to stay in a hotel when Mrs Jones Sprouse was out of town.
He now lives with her and her husband Dean full time and he works with her at her cookery school. He also has a job in a burger restaurant where he greets guests and cleans in the dining room.
"He helps us clean and wipe tables and he talks to our guests. My goal for him is just to have a normal life - to be stable and happy."
Since the Facebook page took off, Victor has had his eyes tested, been to the dentist, and has thrown a party to thank his new friends for their support. More than 200 people showed up to it.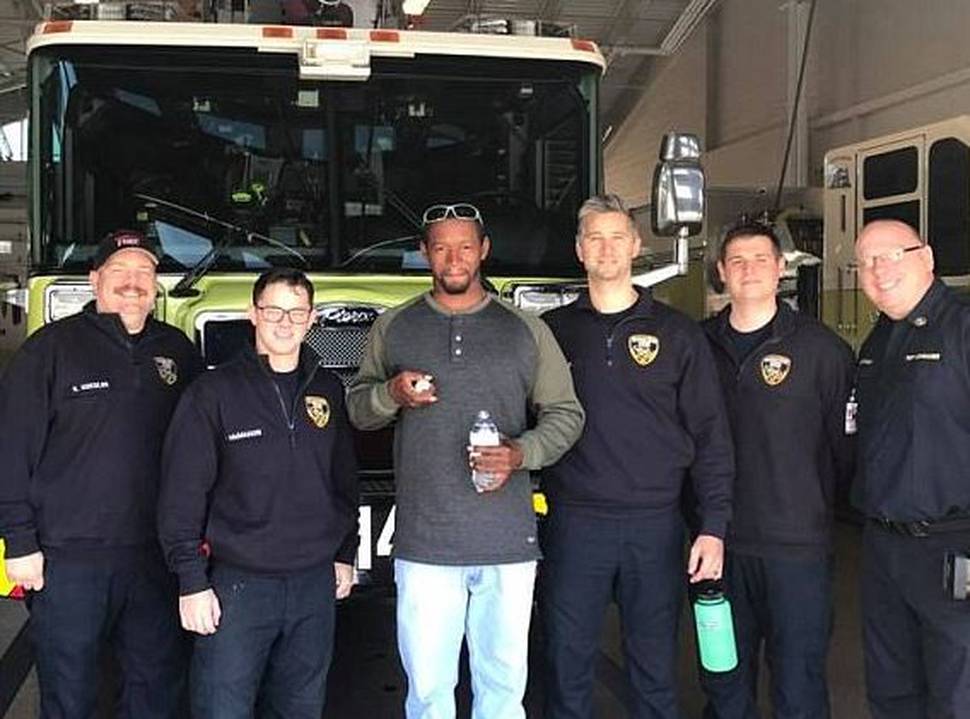 The Facebook page also helped him track down his family including the mother who left him.
She was living and working nearby. It's not clear why they became separated. Mrs Jones Sprouse said Victor had seen her again once since she took him in but that they hadn't seen each other again since.
"He did get to see her and reassure her that he's OK and we just kind of left it at that."
She said the woman appeared to be in good health and was still working. He is not in touch with the rest of his family.

Mrs Jones Sprouse said the change in him since she took him in was that he seemed finally able to relax.
"There's a sense of relief about him. He laughs a lot. Sometimes he laughs a lot about things that aren't really even that funny but he just seems calmer, he seems joyful.
"It's like there's a sense of "it's OK, I'm home."'
In a video message to his friends, Victor he said felt he could accomplish 'anything' because of her.
"We enjoy working together. I think it's a fun thing to do. It's a fun thing to be around friends.
"It really pays to be a friend of a friend which is Ginger. I love what I do and I like who I am. I'm surrounded by friends and friendship so I maintain a stable mindset.
"I can accomplish anything when I'm around Ginger so anyone around me can witness that and they can get to know me if they like me," he said.
In videos shared on his Facebook page, he also thanked all those who have helped him.
He now returns to the corner where Mrs Jones Sprouse found him to meet up with his friends.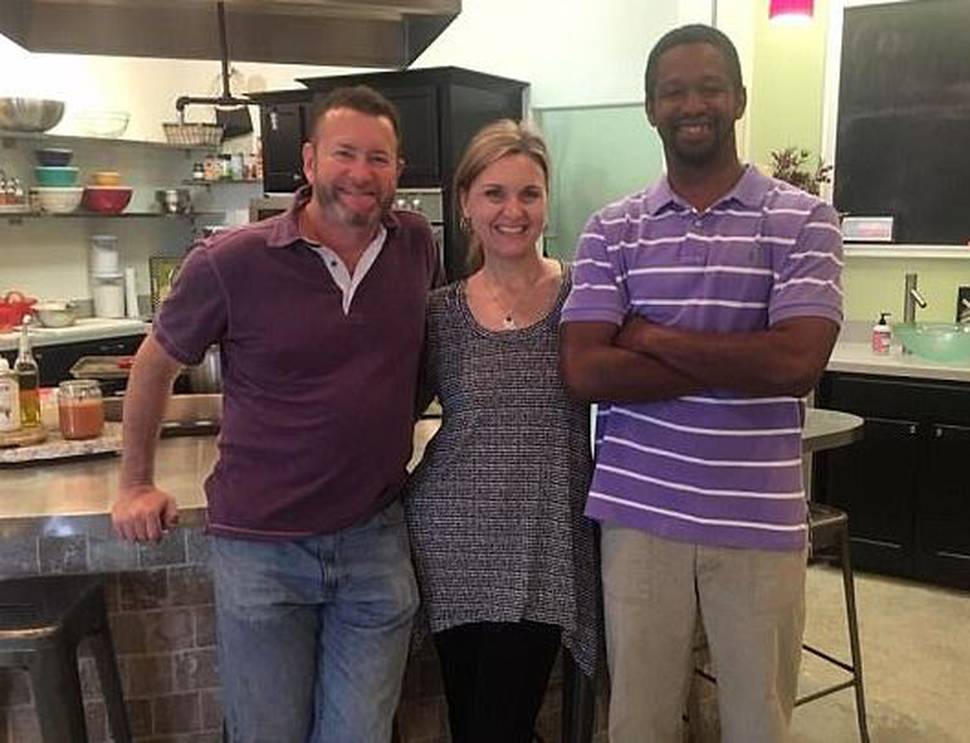 She is now appealing for continued help to pay for his care.
It is unlikely he will be able to live independently but she is eager to settle him in to a 'normal life'.
"I just think of him as part of our family.
"Part of me feels very motherly towards him. I think he will probably always need a degree of supervision.
"One of our goals was to get his identification then another is to maybe get a bank account of his own.
"He is welcome to live with me and my family for as long as he wants to," she said.