CONTENT WARNING
A Sydney dance teacher jailed for 18 years used birthday presents and late night texts to lure his victims, a new report reveals.
Grant Davies was jailed in October last year after pleading guilty to 47 child sex abuse offences perpetrated against vulnerable young girls at the now-defunct RG Dance studios in Chiswick, in Sydney's inner west.
He is guilty of abusing nine students, including one as young as nine years old.
Now, four months after he was sent away to his cell at the special protection wing for sex offenders at Silverwater prison, the Royal Commission into Institutional Responses to Child Abuse has exposed his sick trade secrets.
The report, which describes Davies as exhibiting a "friendly and charismatic" character, explains how he targeted students and their families. He "implemented a number of strategies" to get close to his targets, the commission found.
Those strategies included sending birthday presents to students, befriending them on Facebook, texting them when they were most likely to be alone and acting like a brother or father figure.
"Grant Davies ... strategies, which may or may not have been conscious, allowed a pattern to form which facilitated the sexual abuse," the report found.
"These were illustrated in 'themes' such as engendering a sense of intimacy and a special relationship by exchanging messages at a time when the young person is more likely to be alone - in Davies' case, around 10pm, normalising an intimate, sexual relationship by expressing interest in the non-sexual aspects of a student's life (and) expressing affection."
The royal commission found Davies used "explicit sexual content to normalise a sexual relationship between an adult and a young person and (overcame) potential victim inhibitions by progression/escalation of the explicitness of text messages."
It was revealed how Davies elicited photographs, videos and details about his students from their own parents. He explained his bizarre requests by telling them: "I just love kids".
Perhaps most confronting is the revelation he used his own daughter to lure them in and to gain their trust. Then he used what they sent him to fulfil his twisted fantasies.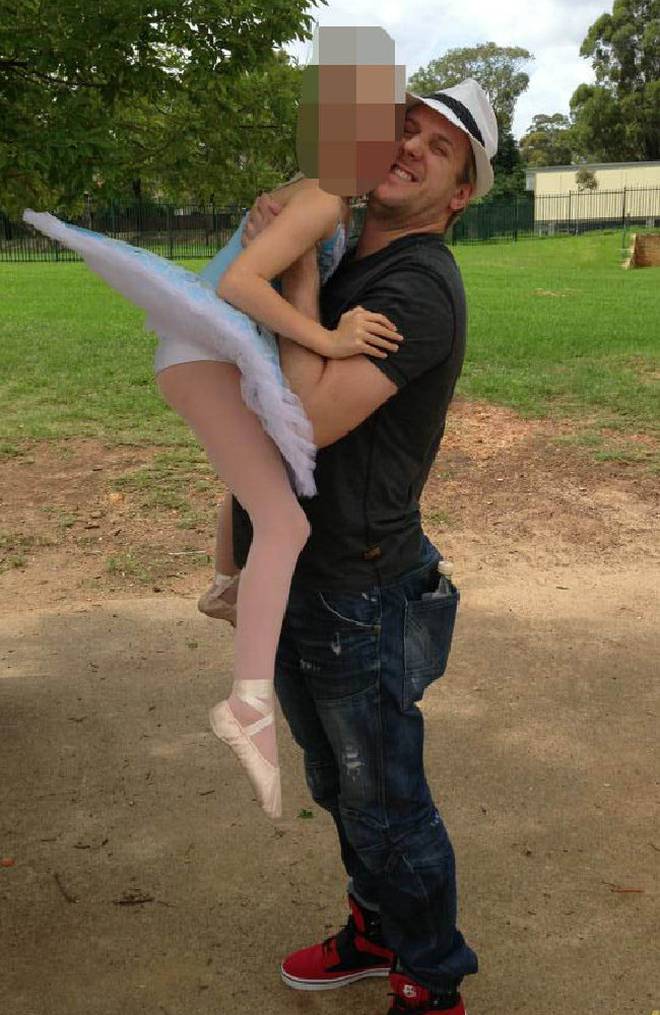 "From time to time, Davies sent pictures of himself and sometimes his daughter having fun," the commission found.
"Following this, he would ask (a parent), 'What are (the other girls) doing? Where are they? What are they wearing?'
"If (the mother) questioned his interest in her daughters he would respond, 'I just love kids', and it made her feel silly for asking. He would then ask her to send pictures and videos of the girls."
Those who did not comply were punished. Their daughters were humiliated in class and threatened with being pulled from productions, including several mainstream dance theatre shows the school filled roles in between 2002 and 2012.
Last year, the commission heard from the parents of one victim, now aged 23. They said their daughter was forced to masturbate in front of her teacher from the age of nine. She did not reveal how she'd been treated until she was 15 years old.
Her parents told the commission that once they found out, they confronted the 42-year-old. He then asked them to consider his "reputation" before spilling his secrets.
The full extend of Davies' crimes wasn't revealed until 2013, despite police seizing his computer in 2007. Investigations were dropped but the case against him would re-emerge.
In May, 2013, a friend of Davies' sister alerted Davies' wife that her husband had child pornography on his laptop.
He was arrested and pleaded guilty to all charges. In sentencing, Justice Jennie Girdham said Davies used a "pattern of conduct and groomed the children for sexual exploitation".
He was sentenced to 24 years in prison and must serve a minimum of 18 years.