Bobby Moore put on a wig and, alongside two friends, walked into a supermarket in Houston, Texas on April 25, 1980.
It was a crime that shook the community and an open-and-shut case for prosecutors. At least, that's what they thought at the time.
Thirty-six years later, the state of Texas is still trying to enforce the maximum penalty. The one stumbling block is a number forever attached to the convicted killer. The number is 57.
Moore's IQ is low. He once tested as low as 57. The highest he scored was mid-70s. For comparison's sake, the average IQ ranges between 90 and 100.
Moore is, at the very least, mentally impaired.
Prosecutors in 2014 declared he most likely "suffers from borderline intellectual functioning".
When he was a teen, he couldn't tell the time, do basic sums or identify what day of the week or month of the year it was. He failed first grade twice. He was abused when he failed.
THIRTY-SIX YEARS OF HAGGLING
His intellectual disability did not prevent a Texas court from convicting him of McCarble's murder. He was sentenced to death but carrying out his execution has been far more problematic.
On Tuesday, the US Supreme Court began a process of determining once and for all where Texas stands on the matter. The decision will likely have wideranging repercussions.
Texas already does things differently. They carry out 40 per cent of all executions in America and they make their own rules.
In other states, courts refer to a series of clinical standards in assessing mental functioning. But Texas bases its conclusions on a medical manual from 1992 with some controversial findings.
It also factors in an inmate's IQ, a measure that has lost its predominance as a standard in favour of practical aptitude tests.
Moore's legal team is taking a simple approach. His lawyer, Clifford Sloan, is arguing that the 57-year-old will be the subject of "cruel and unusual punishment", as described in the Constitution.
"(Texas) is taking a unique approach to intellectual disability in capital cases in which it prohibits the use of current medical standards (and) relies on harmful and inappropriate lay stereotypes," Sloan said.
The lawyer said not only would Texas be wrong to execute Moore for the murder of McCarble, but it was wrong to have deemed him eligible for lethal injection in the first instance.
Sloan said "refinements have occurred with regard to both intellectual function and adaptive behaviour" in the years since Moore's sentencing.
If the Supreme Court rules against Moore, he will join former Georgia inmate Kenneth Fults on the list of inmates with a low IQ who were executed in 2016.
KENNETH FULTS DEAD AT 7.37PM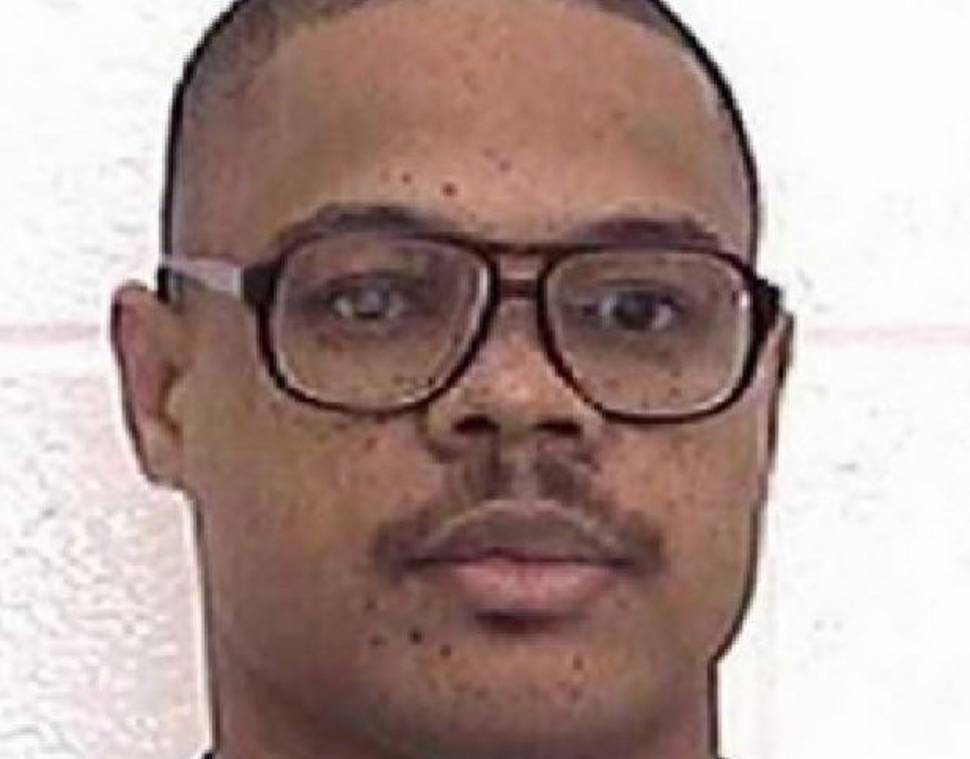 Fults murdered his neighbour 20 years ago during a burglary gone wrong. Cathy Bounds was in her home when the then 19-year-old entered and shot her five times in the back of the head.
He argued in court that he was in a "dream-like state". His lawyers argued that his IQ - Fults was tested at 74 - and his abusive upbringing combined to form a case for clemency.
He was convicted and sentenced to death. On April 12 this year he was put to death by lethal injection.
Amnesty International's senior death penalty campaigner, James Clark, argued that Fults should be exempt. His lawyers also argued for a more lenient sentence.
"Throughout his life, Kenneth Fults was abandoned and rejected by those who were supposed to care for him, ridiculed and dismissed by those who could have helped him, and beaten up and down by family members and strangers alike," they wrote.
Robert Ladd, who murdered 38-year-old Vicki Ann Garner in 1996, was executed in January last year despite his lawyers arguing he too was mentally disabled.
The Texas Court of Criminal Appeals rejected his lawyers' request for a stay of execution. A psychiatrist who tested Ladd's IQ said he scored 67. Lower than Kenneth Fults but not as low as Bobby Moore.
Moore will continue to wait to learn his fate. It's been a long wait already. Since 1980, when he arrived on death row, only five of the Lone Star state's 250 condemned inmates have waited longer.