Rotary is more than just a group that puts up park benches and runs sausages sizzles outside local hardware shops. Rotary's humanitarian projects and fundraising are improving and saving the lives of people across the oceans. Rotary clubs in District 9910 have been involved in getting a major hospital project in Vanuatu over the line. Reporter Kristin Edge visited the children's' ward at Northern District Hospital on Espiritu Santo Island as news of the US$115,000 project was delivered to nursing staff.
From the outside, the white-washed walls are not so white any more.
Some brightly coloured doors are a burst of vibrancy which matches the positive attitude of registered nurse Helivson Siro, who greets us with a beaming smile.
But get inside the ward and take a look and things are less than cheery.
No one is more excited than dedicated Nurse Helivson about the news renovation work can begin on the Northern District Hospital children's ward.
Of her 26 year nursing career, 14 have been spent on this ward on the island of Espiritu Santo in Vanuatu.
She has seen thousands of children pass through the slowly deteriorating ward.
Some of her charges leave in good health.
Others are not so lucky.
Nurse Helivson says knowing her ward is getting a make-over, and then a follow up diabetes education programme for her nursing staff, is a dream come true.
Her smile radiates happiness and relief.
"This is such good news," she says.
"This will give the nurses and staff here a cleaner, more hygienic space to help these children recover. There will be less chance of cross infection.
"This will help us teach parents about good diets and how to stop diabetes so we don't have them here."
In the years she has worked here the ward has slipped in to a state of disrepair.
Mould grows in black patches on the ceiling, there are missing tiles on the children's bathroom floor, peeling paint in the rooms and perished mattresses.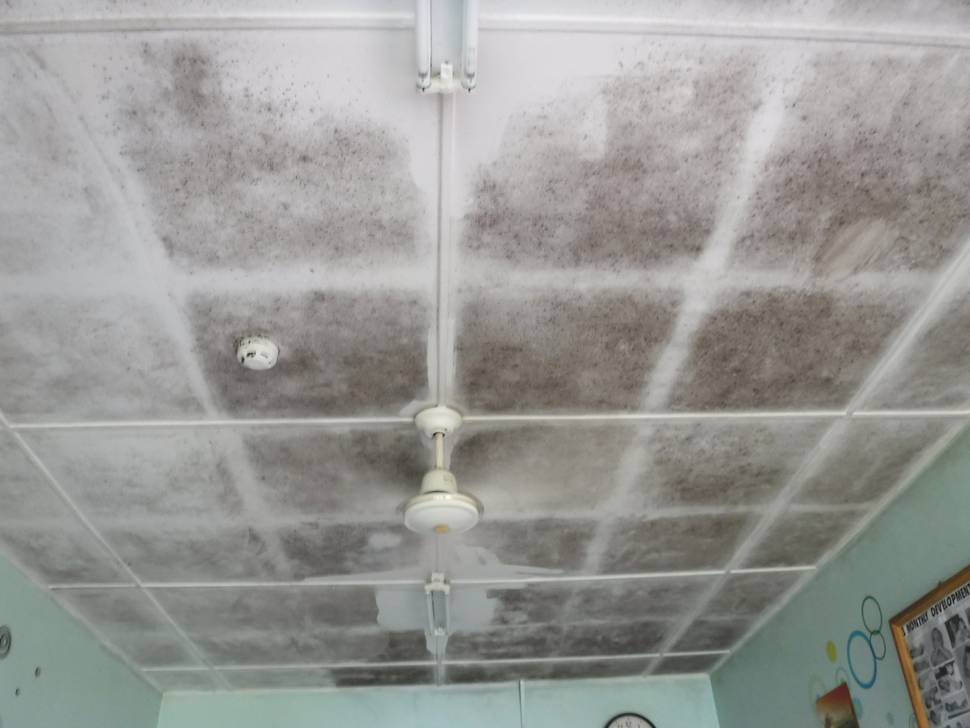 There is a working toilet for staff but if it's raining they have to take an umbrella with them as water pours through the roof.
A broken shower stall becomes a storeroom. A cot is filled with spare, stained pillows.
There is a distinct lack of colour, toys, books or other things that might make a frightening hospital experience for a child more tolerable.
About 60 children a month use the ward. When there's more some are housed in other wards or families find a space on the floor with their child.
This week a young boy scaling the flexible limbs of a tall avocado tree fell and snapped his right leg.
His mum sits at the end of the bed and explains her son is waiting for surgery to have the leg pinned. He's half covered by a blanket and looks less than comfortable.
"He's all right, just sore. We are not sure how long we have to be here. He has to get a stick in his leg," she says.
The nurses say once the leg is pinned the lad will have to be in the ward for a few days and then he might be allowed to go back to the village. But that depends. In the meantime, it's a matter of waiting.
In another sparsely decorated room, a month-old baby boy lies on a bed with his parents close by. He's suffering from a respiratory issue and only that morning the oxygen was taken away and he was able to breathe unassisted. Just last week, two children in the ward died from gastro-related illnesses.
The ward will also be kitted out with additional equipment including beds, dressing trolleys, monitors, pumps and nebulisers.
NURSE Helivson and her team of five do the best they can in the hospital ward but the renovations and the continued diabetes education will surely have a marked impact on improved health for the children of Santo and surrounding islands.
The renovation project is funded with support from the international Rotary Foundation, Rotary District 3620 and 3710 in Korea, as well as Rotary District 9910 in New Zealand.
It is a district led project involving all D9910 clubs - 43 Clubs in total from the north of New Zealand, plus Norfolk Island, Noumea and Vanuatu using contributions the clubs have made to the Rotary Foundation.
The Australian High Commission based in Port Vila has helped out, plus a lot of determination from members of the Rotary Vanuatu Projects Group.
Kerikeri's Keith Day says it's not just about improving the conditions for staff and patients on the ward; it's about ensuring ongoing benefits for the small island nation.
The project along with the upgrade also focuses on diabetes which is a major issue in Vanuatu; International Diabetes Foundation statistics showing there were 20,300 cases of diabetes in Vanuatu in 2015.
The Word Health Organisation ranked Vanuatu - made up of a chain of 83 islands 200km north of New Zealand - sixth in the world for diabetes prevalence.
A community awareness programme soon to be introduced to the nurses on the ward will equip them to treat, manage and educate the locals about diabetes - in particular Type 2.
High levels of blood sugar can lead to severe consequences, including organ failure, loss of sight, neuropathy, coma, and even death.
Among the challenges facing Vanuatu is the problem of providing proper health care to the majority of its isolated, rural based citizens. Instead of receiving these vital services from the government, many locals must rely on churches or other social organisations such as Rotary to meet their medical needs.
The nurses are the backbone of the health care system and are generally the initial point of contact for patients. They are the ones who deliver the health messages to the people, 80 per cent of whom live in rural areas, in small clan-based tribes of fewer than 50 people headed by a chief.
Rotary's humanitarian projects and fundraising are improving and saving the lives of people across the oceans. Rotary clubs in District 9910 have been involved in getting a major hospital project in Vanuatu over the line. Reporter Kristin Edge visited the children's' ward at the hospital on Santo as the news was delivered to nursing staff.
"By empowering the front line workers through education, they will be better equipped to treat manage and educate about diabetes and reduce the negative consequences for individuals and communities," Mr Day says.
The better-late-than-never building project will hire a local contractor to carry out the renovation on the hospital and is scheduled to take eight weeks.
Former District 9910 Governor Lindsay Ford is a guy who likes to work behind the scenes, pushing projects along. But even he has a smile on his face.

"After a very long period of frustration, we are very excited to begin this project. We had to stay committed to getting this project approved and underway.
"This is a perfect Rotary project involving rotarians, Australian High Commission funding support, expert cooperating organisations in the implementation of training programmes for hospital staff.
"Rotary is one of the greatest volunteer service organisations in the world, giving hope, opportunity and making a huge improvement of hospital conditions in Northern Provincial Hospital of Vanuatu," Mr Ford says.
Nurse Helivson is already looking forward to having some new equipment and choosing the paint colours for the ward.
"Something bright for the children. Something that will make them feel this is a nice place to be," she says with the sweep of her hand around the peeling walls of the ward.
But until then, all those under her care will be certain of the best care she can give them.
- Photos by Kristin Edge