Politicians slowly getting behind moves to recognise Aborigines as nation's original inhabitants.
When Australians voted overwhelmingly in 1967 to include Aboriginal people in the Census - effectively acknowledging them as human beings for the first time - it was a defining moment for the nation.
However, nearly half a century on, the Australian constitution still does not recognise Aborigines as the country's original inhabitants - and successive Governments have hesitated to address what Tony Abbott this week called an "echoing silence" in the nation's founding document.
Now, after four years of deliberations spanning three Prime Ministers, the prospect of a referendum to change the constitution may finally be in sight.
On Monday, a historic summit of eminent Aboriginal leaders from across Australia, co-hosted by Abbott and Opposition leader Bill Shorten at the Prime Minister's official Sydney residence in Kirribili, produced a road map towards a referendum in 2017, to coincide with the 50th anniversary of the 1967 vote.
It was a step forward, but a cautious one.
Acknowledging the land's first inhabitants in the constitution might seem a straightforward business, but in reality it is fraught with challenges, the main one being to win over the Australian people.
No one wants a referendum on this most important and sensitive of issues to pass with only lukewarm support, or, perish the thought, to fail. And although a poll last week found that 85 per cent of Australians support constitutional change, even indigenous leaders cannot agree on what form recognition should take.
Some, like Warren Mundine, the chair of Abbott's hand-picked indigenous advisory team, favour a minimalist approach, limited to some kind of declaration of recognition in the constitution's preamble. They believe this represents the best chance of garnering widespread support.
Others, like Patrick Dodson, more ambitious, want clauses empowering governments to discriminate against Aboriginal people to be deleted from the constitution.
And yet others, like Noel Pearson, want not only recognition but the creation of an all-Aboriginal elected body to advise federal Parliament on indigenous issues, enshrined in the constitution.
The road map envisages a series of indigenous community forums and broader, town hall-style meetings to be held around Australia, starting this September. The process would be overseen by a Referendum Council and could culminate in a national convention.
Out of this, Abbott hopes, a consensus will emerge by mid-next year on the wording of the referendum question or questions, with the vote itself to take place in May 2017.
I am confident that the time is right. I think we are good enough, big enough and brave enough to do this, but it is important that we get it right.

SHARE THIS QUOTE:
Abbott added: "What we bring forward has to be something that can be owned by the vast majority of people of our country."
There is no mention in the constitution, which dates from the birth of the Australian federation in 1900, of Aboriginal Australians' place in the nation, nor of the tens of thousands of years of black history before European settlement.
The sole references to indigenous people appear in clauses authorising federal Parliament to make laws based on race, and the states to disqualify people from voting on the basis of race.
The last time the issue was put to the electorate, it was tacked on to the referendum in 1999 on whether Australia should become a republic. Both reforms were rejected.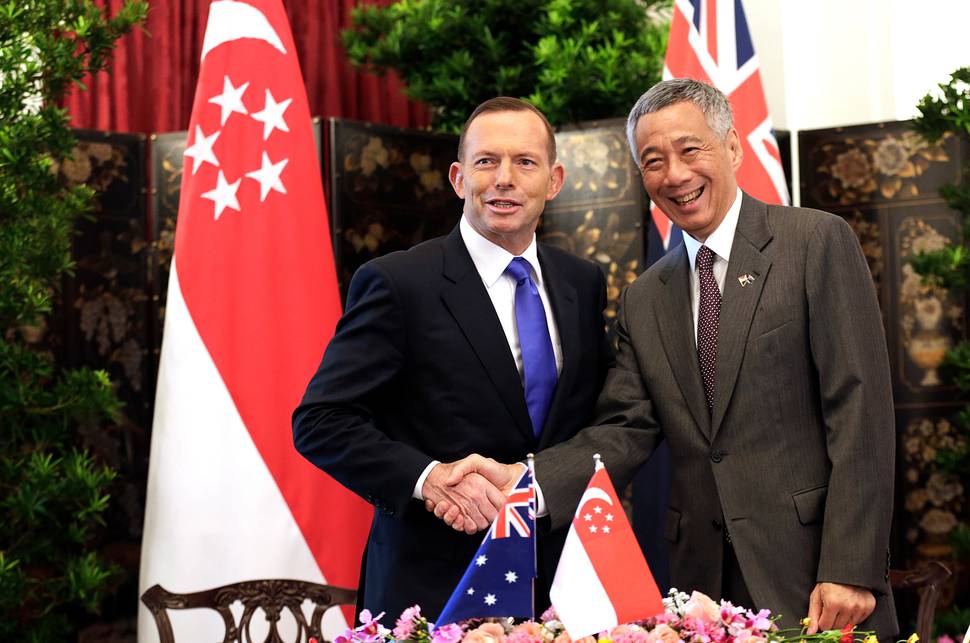 The more recent push for recognition began in 2011, when then Prime Minister Julia Gillard appointed an "expert panel" of distinguished black and white Australians to consult the community and advise the Government on how to go forward. A Joint Standing Committee of Parliament was also set up, and both bodies tabled reports.
Since then, though, progress has been painfully slow, including under Abbott, who had promised to be a "prime minister for Aboriginal affairs" and named constitutional recognition as a key priority.
Although the 1967 referendum won more than 90 per cent support, reflecting a strong mood for change in Australia, it was highly unusual.
Amending the constitution requires the approval of not only a majority of all Australians, but a majority of people in a majority of states. That is exceedingly difficult to achieve, and most referendums fail.
Aboriginal recognition does, at least, have bipartisan support, and Shorten said this week that he hoped the issue could be mostly "locked away" before the next election, due in late 2016, in order to move it "out of the cycle of politics".
Kirstie Parker, co-chair of the National Congress of Australia's First Peoples, said after the summit of indigenous leaders: "We believe this process must bring about substantive reform. We don't believe that symbolic change is enough." Pearson told Sky News: "We want three per cent of this country to have a fair place in it and to share in the benefits of being Australian."