Scottish soldiers based in England will not be able to take part in the historic referendum on independence.
Critics condemned the 'shocking' rules which mean thousands of Scots stationed outside their home nation will not have a say on the future of the Union.
Only those who still have an address in Scotland will be able to take part, affecting troops stationed in England, Cyprus and Germany.
More than 4 million Scots are eligible to take part in the referendum next Thursday, with turnout predicted to be as high as 85 per cent.
Election officials are expected to publish details today on the numbers who have registered to vote.
There was a surge in interest in joining the electoral roll as the deadline approached last week, with queues outside council offices until midnight.
The latest polls put the No campaign narrowly ahead on 53 per cent, to the Yes campaign's 43 per cent.
But pollsters say the result could still be too close to call, meaning every vote will count.
However, election rules mean serving soldiers, sailors and Air Force personnel who have left Scotland as part of their military posting will not be able to take part.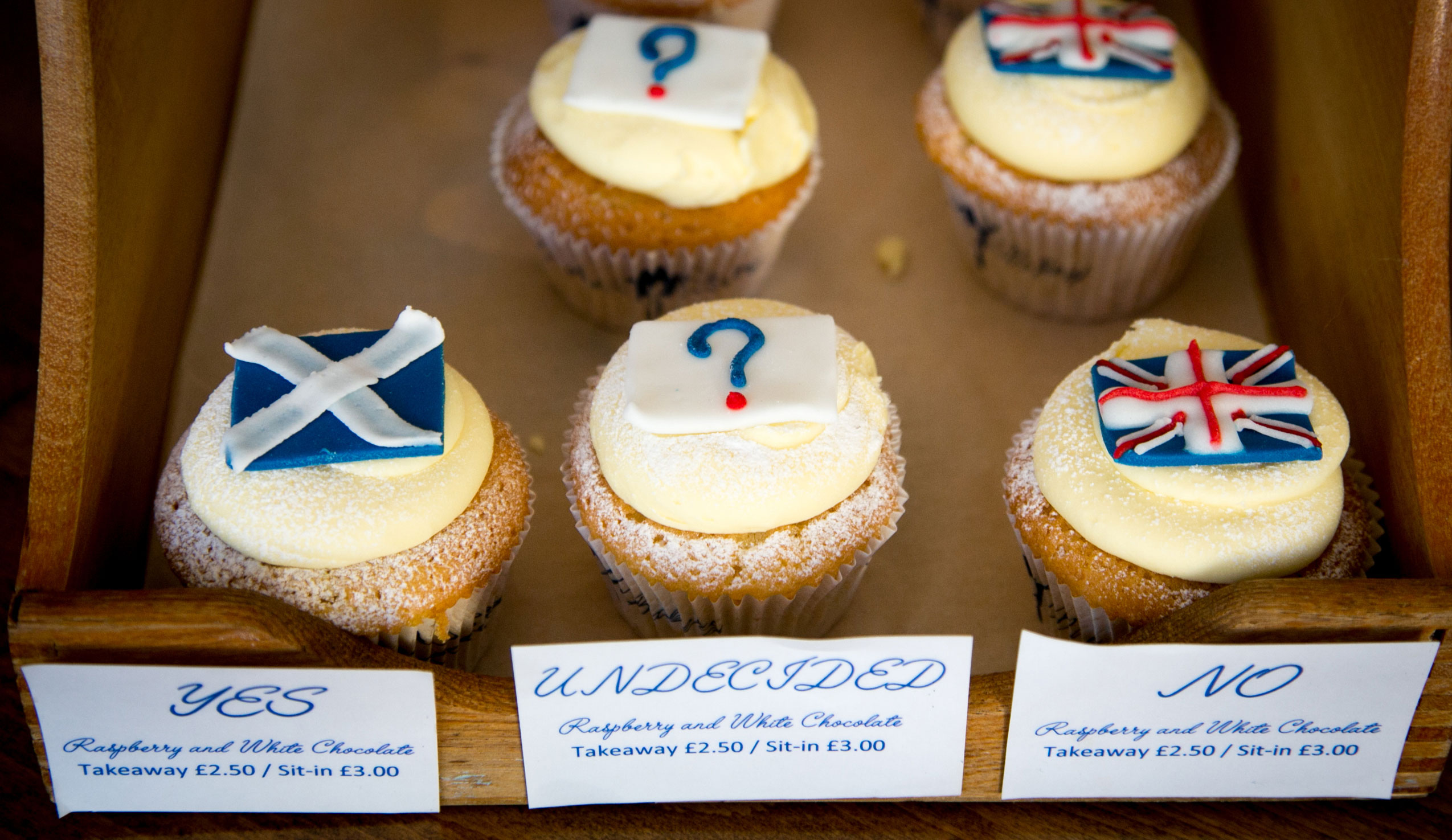 Cup cakes showing yes, no and undecided are displayed in Cuckoo's Bakery in Edinburgh. Photo / Getty Images
Tens of thousands of Scots living south of the border, and around the world, have complained about the fact they are not given a vote.
But those in the armed forces are only outside Scotland because of they service to their country.
The rules mean forces personnel can apply for a so-called service vote if they can show they are registered at an address in Scotland.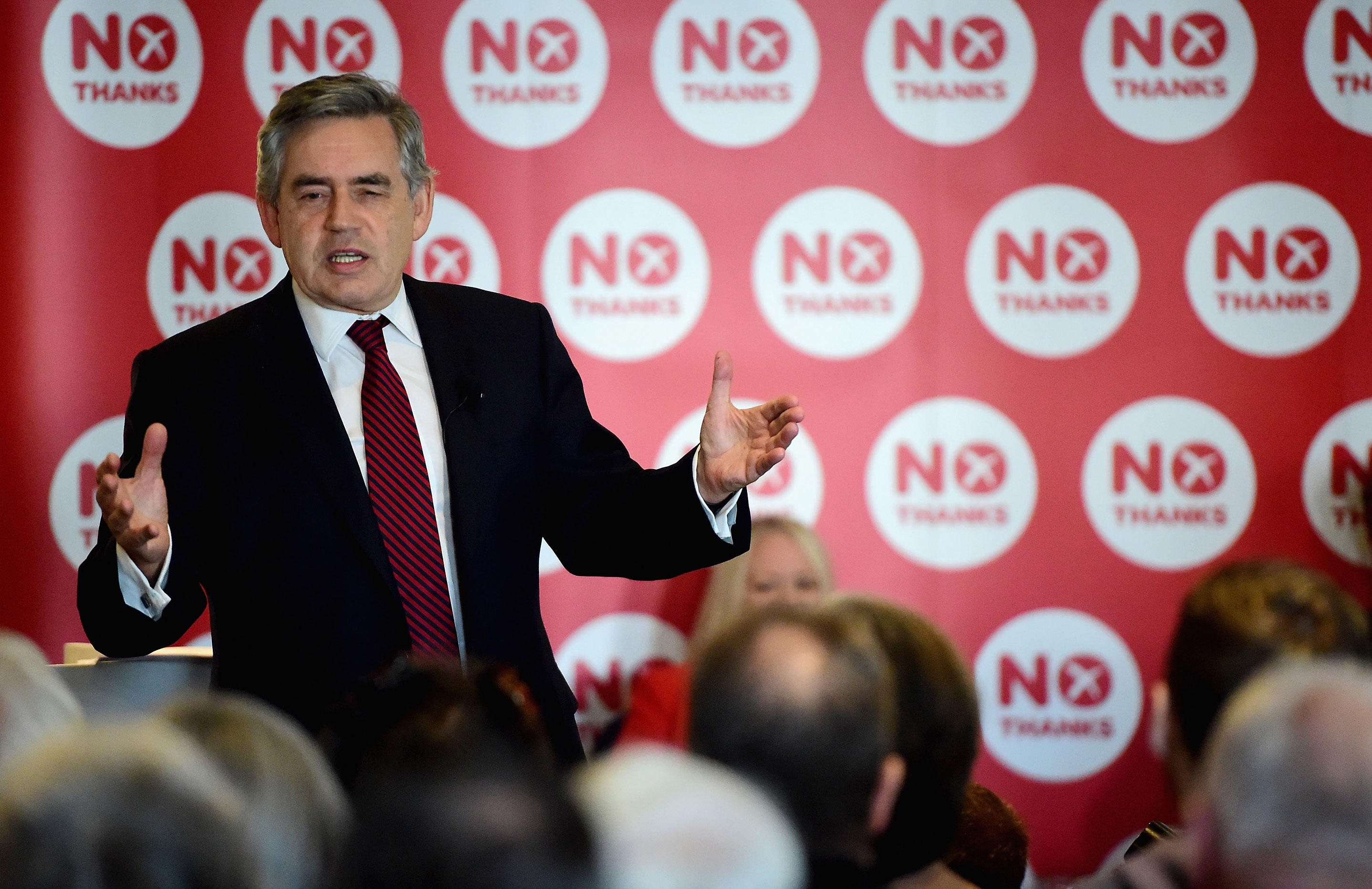 Former Labour Prime Minister Gordon Brown makes the case for Scotland staying in the UK at a Better Together rally in Kilmarnock. Photo / Getty Images
In theory it could a property where they would be living were they not in the forces, or where they last lived before being deployed.
SNP deputy leader Nicola Sturgeon claimed last year that around a third of serving personnel use this rule in UK elections, with the remainder registering to vote where they actually live.
However, because the outcome of the referendum will be permanent, unlike an election which takes place every four or five years, critics say Scots who will retain to Scotland after their military career should get a say.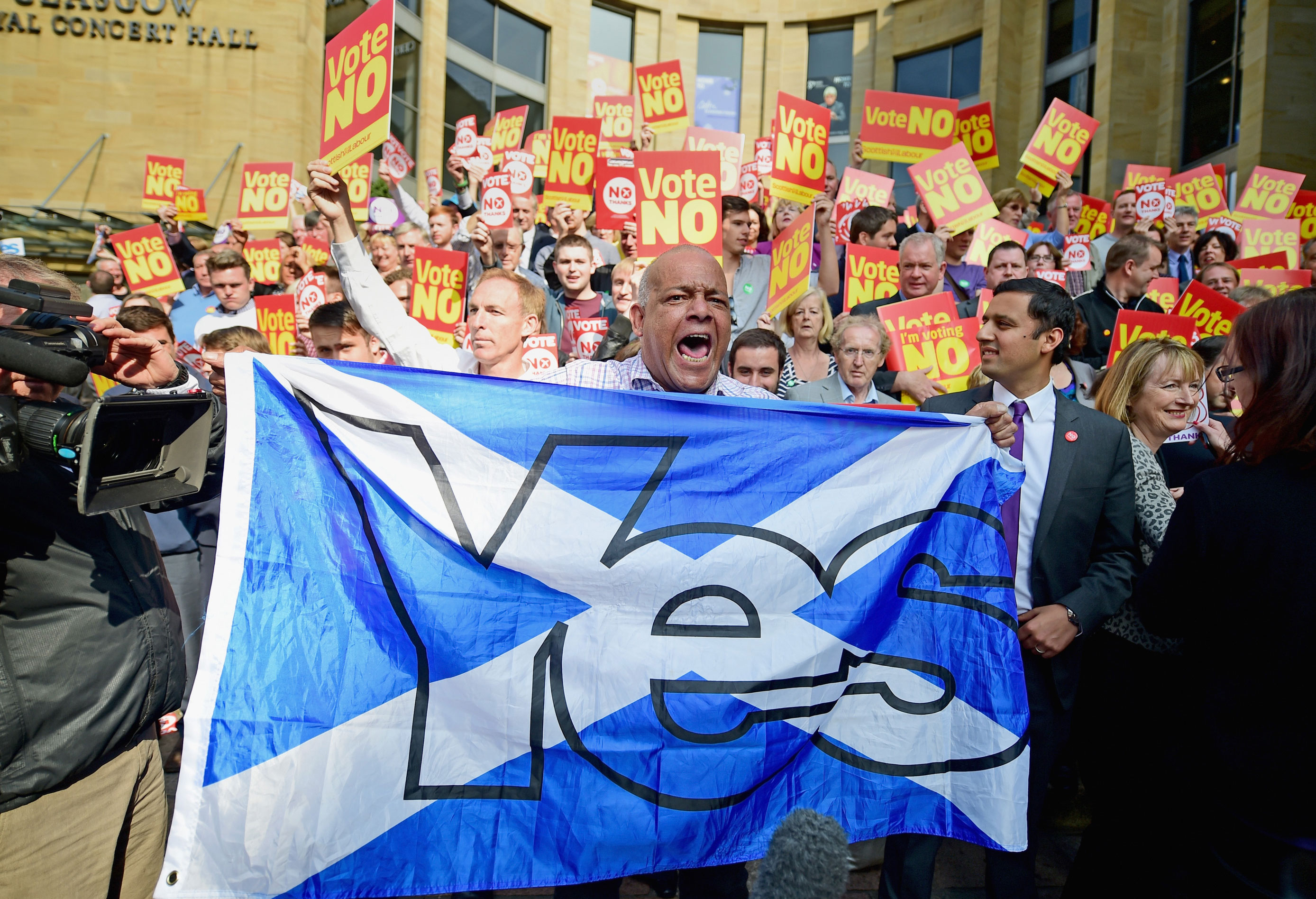 A Yes supporter disrupts a No campaign event. Photo / Getty Images
Iain Thomson, a Scot who served in the Royal Tank Regiment, told The Times: 'A Scottish soldier who has served in the British army, unless he has a registered address in Scotland, cannot vote.
'Any Scottish soldier living in England, Cyprus or Germany will not be able to vote, which I find appalling.
'A soldier in Afghanistan whose family are back in Tidworth does not have a say in whether his country is going to be independent or not.'
No campaigners have repeatedly stressed the permanence of the outcome of next weeks vote.
Prime Minister David Cameron yesterday urged voters not to use the referendum to give the 'effing Tories' a kicking.
He insisted he cared more about his country than his party, and stressed the result would last for 100 years.
The PM said: 'Because it is an election people think it's like a general election. If you are fed up with the effing Tories, you can give them a kick and then maybe we'll think again. This is totally different.
'This is not a decision about the next five years, but the next century.'
Better Together leader Alistair Darling also issued a grave warning to Scots about independence.
'Remember this: this vote next week is one that, if we decide to leave, there is no going back,' he said in Glasgow.
'This isn't a protest vote, this isn't a by-election where we're kicking the Government in the teeth. This is a decision that will effect not just our generation, but generations to come.'
Daily Mail.