Multi-sensory dining experiences see fine food and the arts intersect, writes Jo Burzynska.
"Food doesn't just exist on a plate; food is design and now we're detailing all the other landscapes food can affect," states Emilie Baltz.
The New York food artist is responsible for projects ranging from pop-up restaurant installations fusing sound, design and food to curating of multi-sensory, taste-driven experiences at the bar of New York's Museum of Sex.
Baltz was speaking at the International Food Design Conference in Dunedin, an event that gathered food creatives from around the world to explore topics such as multi-sensory dining experiences.
Baltz describes herself as a non-traditional creative who "creates experiences that provoke new connections within the five senses as a means of stimulating the individual and the collective". Informed by her varied background as a designer, dancer, filmmaker and foodie, recent years have seen her working on a series of experiential dining projects at the intersection of design, performance and the visual arts.
In 2011 she was involved in What Happens When, in which she collaborated with a respected chef, interior designers and composers to create a temporary restaurant in New York that saw the theme of its interior design, menu and soundscape change every 30 days.
Its monthly "movements" ranged from an initial minimalist aesthetic accompanied by an icy soundtrack, to a fantasy forest inspired by Where the Wild Things Are, where animal tracks ran across the tables, the food was full of earthy, gamey flavours and the music a modern take on jungle rhythms.
"We decided to make it not food but design driven," she explains. "It was a hard project, but it emerged that food functioned as community and a system."
It's an idea she's taken to subsequent ventures, such as Corps, an "experiential dining experience" where diners sat in a video cube on to which different images were projected with each course or "act". These ranged from images of the ingredients of that course, seen in motion as part of a live performance, to magnified images of the diners themselves.
"It became a place for sharing intimate stories, a safe space as it was choreographed," says Baltz.
In a somewhat edgier space, Baltz was commissioned as art director and curator of Play, the bar attached to New York's Museum of Sex. Here she developed a series of cocktails exploring the theme of desire and sensuality.
One of these was Pareidolia, a "licking cocktail" conceived with Dutch artist Bart Hess, where a glowing, viscous substance is lapped from a black, ribbed plate.
Another was Crush Porn, created in collaboration with British jelly makers and multi-sensory adventurers Bompas & Parr. Made from grapes crushed by the feet of celebrities, the cocktail is served with a video of the stomping.
"I'm using the stimulation you get through food and drink - the licking, biting and sniffing we do in sex and food," Baltz explains of her ideas for Play, which was named as one of the best new bars in New York City last year.
"Something like licking yuzu goo off a plate also makes people laugh: food makes people open up."
In some ways Baltz's work is reminiscent of the banquets proposed by the Futurist Movement in the early 20th century. In its culinary manifesto, The Futurist Cookbook, its author, Filippo Marinetti, recognised that people "think, dream and act according to what they eat and drink" and called for "the total renewal of food and cooking", which the Futurists achieved through their theatrical and conceptual dining experiences that employed touch, sound and smell.
However, the growing popularity of multi-sensory dining means it's most definitely moving from the avant-garde into the mainstream.

"Pump and pass" bottles at Nordic Sound Bite. Picture / Supplied.


NORDIC SOUND BITE
Other speakers at the conference embracing a multi-sensory approach to food were Elisabet Skylare and Nikolaj Danielsen from Denmark. They created Nordic Sound Bite, a project using a fusion of music and taste to invigorate the New Nordic Food Movement by introducing its flavours to a younger audience.
"The concept of Nordic Sound Bite is based on the idea of a playful cross-sensorial collaboration between music and food," explains Skylare, project manager for the New Nordic Food project. "Instead of just creating a music and food event we wanted to integrate music into the food design and create something that had a spin-off effect on the concert."
For this they recruited three young Nordic chefs and five Nordic pop bands. The bands were asked to provide a 20-second sample of their music that they considered representative of the essence of their sound.
The chefs translated each of these into a food product and served it during each band's performance at a Nordic pop festival in London. The results included lingonberry meringues eaten off balloons, a creme made from the Icelandic yoghurt-like "skyr" laced with horseradish and served on toothbrushes, and "pump and pass" bottles.
These contained liquids flavoured with liquorice, sea buckthorn and carrot or caramel, malt and salt, that members of the audience sprayed into their mouths before passing to the next person.
"Disguised as pop culture, Sound Bite can introduce new challenging tastes to the audience and play an educational role in broadening their tolerance to foreign and unknown tastes," notes Danielsen, who like many in this area is a designer, not a chef.
For Danielsen the food itself wasn't the most important part of the project, more the "interaction" in which food became a "branding tool".
"Food is so powerful, not only because of the sensory aspect but because of the cultural communication," he says. "We wanted to create something cultural that wasn't a meal."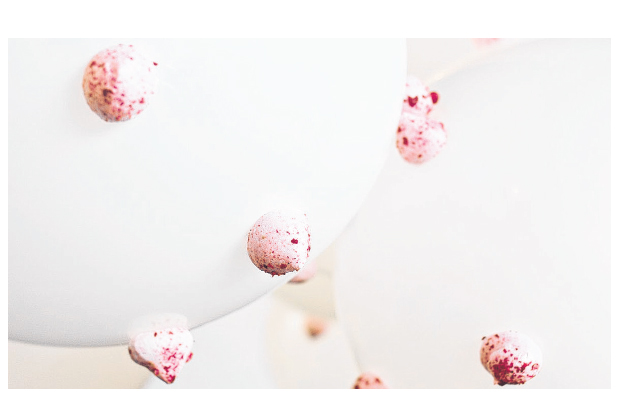 Balloon meringues at Nordic Sound BitePicture / Supplied.


MULTI-SENSORY NEW ZEALAND
Multi-sensory dining experiences have been proliferating across the world: from Heston Blumenthal's trailblazing seafood and sea sound combination at the UK's Fat Duck to Paul Pairet's hi-tech UltraViolet Restaurant in Shanghai that combines its dishes with lights, sounds and scents.
Here in New Zealand, our food fraternity has been slower to embrace all five senses in its creations. However, this could be set to change as students start graduating from the cutting-edge culinary arts programme at Otago Polytechnic's Food Design Institute established late last year.
In applying design methods to food, it's the first institute of its kind in the Southern Hemisphere and the only one in the world that teaches cookery skills alongside design methodologies. It was also the host of the International Food Design Conference, which was only the second in the world to explore food design.
One local practitioner who's already incorporating multi-sensory elements into his work is Gianpaolo Grazioli of Auckland's Giapo. As well as working at the vanguard of icecream in his product development, he's been investigating the potential of combining culinary creations with other sensory stimuli.
"Through experimentation we've tried and tested a flavour of our icecream whilst listening to a particular music track, then determined if it tastes different," he says. "Our results have shown us that eating our chocolate sorbet with or without music can change the way it tastes.
"Listening to a sonata by Mozart has the most profound effect - we've noticed that it makes the flavour of the chocolate richer and it lingers longer on the palate than when we're not listening to music."
These empirical experiments are supported by a growing body of crossmodal research by psychologists. Led by the likes of Professor Charles Spence at Oxford University in the UK, this has indicated the way sounds and visuals can influence the perception of taste.
Grazioli created a sensory dome, installed at his Queen St shop, that incorporates sight, sound and smell into the icecream experience. The dome is lowered over the diner, who is then immersed in a multi-sensory environment that uses film, sound and fragrance to enhance the perception of the icecream they're eating.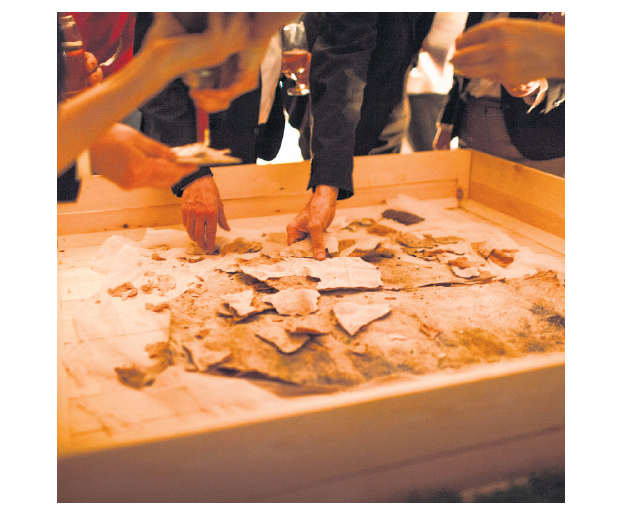 An edible creation at Nordic Sound Bite. Picture / Supplied.


"It's a pan-sensorial experience where all five senses can be experienced and stimulated at the same time," explains Grazioli, who's co-authoring three papers at AUT on the subject.
"I started the project three-and-a-half years ago, with the vision that taste is only one piece of the whole picture and we can achieve a higher level of appreciation by getting them right.
"It's all quite empiric," Grazioli notes when asked how the experience has been received. "We focus on the appreciation/liking and how the taste is affected by pairing it with other stimuli.
We realise that when we create a good match, the response is almost always positive from all the participants, which makes us believe that while taste is subjective, when more senses are paired some sort of universal taste is created. I call that 'superharmony' and it makes us feel better.
"The more we work on pairing senses the more we realise that this is part of a bigger picture and is food-specific," he says.
"We believe that no artist or creator in the world can think of creating something without giving some sort of consideration to the secondary senses."


• Jo Burzynska is Viva's wine editor and curator of New Zealand's first multi-sensory wine bar, The Auricle, which recently opened in Christchurch.


- VIVA