Kiwi sculptor Phil Price, whose work is on show in WA, shares his top sculpture parks around the world.
1 Maeght Foundation St Paul de Vence, France
This is simply a beautiful experience, the combination of setting with those wispy pines towering into the sky and a real sense of the time when the works were all wonderfully integrated into the building and surrounds — such a critical and important time for modern art. Absolute standout is the parched, stark Giacometti Courtyard. Perhaps it is only the French who can create such an atmosphere.
2 Brancusi's Endless Column, Romania
Not so much a sculpture park as a sculpture in a park, this work carries off easily the pilgrimage it takes to get to it and that it stands alone in a town that seems not to notice it's there. Any student of sculpture must have this experience as it is the father of the modern movement. Now on the World Heritage monument list, the whole experience is memorable. Don't expect any Brancusi trinkets or even a cafe shop, the townsfolk in Targu Jiu, Romania, are still using horse and cart. At the other end of town are The Table of Silence and The Gate of the Kiss.
3 Yorkshire Sculpture Park
What is powerful here is the park-like setting; for me, it's the stately old trees and stone walls which complete the experience of outdoors and art. A beautiful collection of Barbara Hepworth's work on a gentle slope, very seductive.
4 Gibbs Farm, Auckland
This is the best sculpture park in the world, the reason being its champion is still alive and with more vision, ambition and capability than any of the artists in it. This can be the only criticism (and it's more a criticism of the artists than Gibbs): the artist's hand is not visible in the late and big works, which are, of course, all feats of engineering way in advance of the artist's brain. The only way to better this park would be the addition of a masterpiece by Phil Price.
5 Skulpturenpark Waldfrieden
In the German city of Wuppertal is the studio and, separately, sculpture park of British sculptor Tony Cragg. The park mostly has his own work along with a really stunning glass gallery, which has a terrific play on inside/outside as when inside all you see is not white walls but the forest. The most memorable work (which I don't know the name of) had three bronze forms all playing individually with negative space, and masterfully combined the presence and activation of space. The town also has a suspended railway, which, for a kinetic sculptor, a highlight too.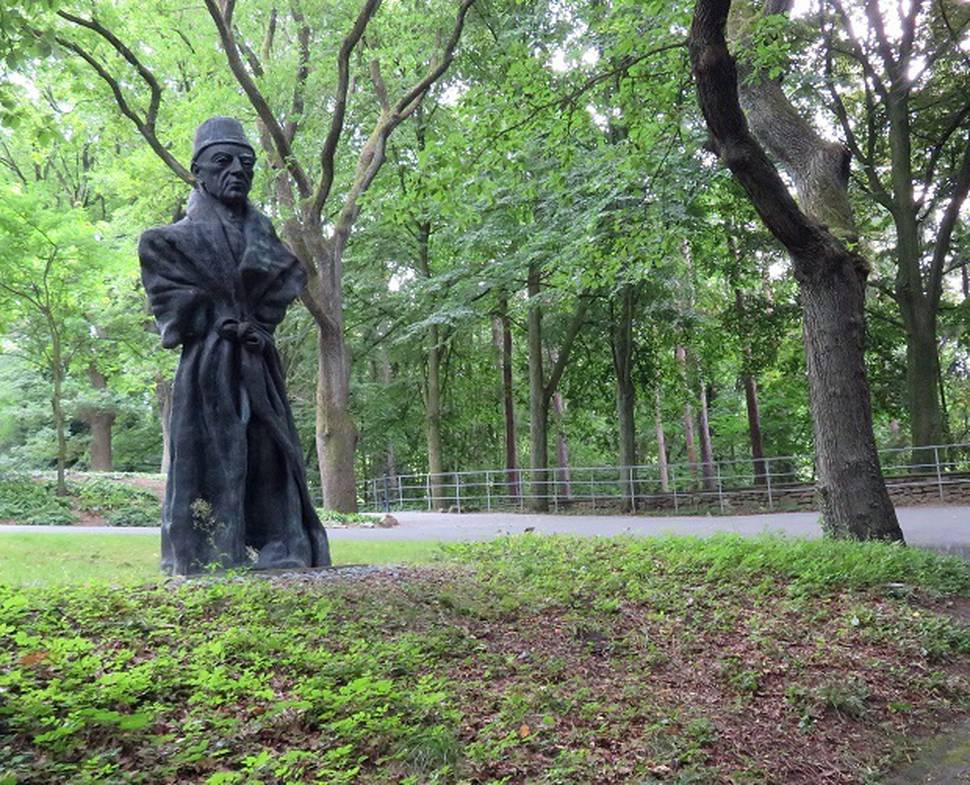 • See Phil Price's work as part of Sculpture by the Sea, in Cottesloe, Western Australia, from March 1-18.