Australia's sunniest winter city has a new claim to fame as an emerging destination for foodies, writes Kim Knight.
Brisbane gave me bed hair. Sure, it's a sexy city — bold and brash, with a tendency to use oversized pineapples as decorative accents — but as a solo traveller I didn't expect to look this tousled. This hot. No, literally. The humidity was astonishing. My hair doubled in size.
In Myers department store I nearly died laughing when I saw merino wool on the racks.
One evening, the temperature dropped to a freezing 18C. Every bar with an outdoor deck turned on its heaters and I had to go inside to cool down.
TripAdvisor recently sandwiched Brisbane between Vienna and Charleston on a Top 10 list of foodie destinations to watch. It came in at No 9 (Queenstown was fourth) based on an algorithm that considered food experience bookings per number of available food tours in that destination. To be honest, I don't really understand how algorithms work. I do, however, know a lovely fig, smoked mozzarella, radicchio and basil salad when I taste it.
I went to Brisbane to eat. My midwinter long weekend in the sun started deliciously. I later read that Riverbar & Kitchen — owned by celebrity chef Matt Moran — had been closed down for a few days in February, after inspectors noted food handling "deficiencies" but there was nothing remotely deficient about my salad. In future, I would like all my mozzarella smoked and served with a river view.
In Brisbane, you must eat at least one meal overlooking the snaking expanse of water that geographically defines the city. At Friday lunchtime, the waterfront was packed with office workers. Everyone was smiling. I am convinced that even my radicchio was less bitter than usual.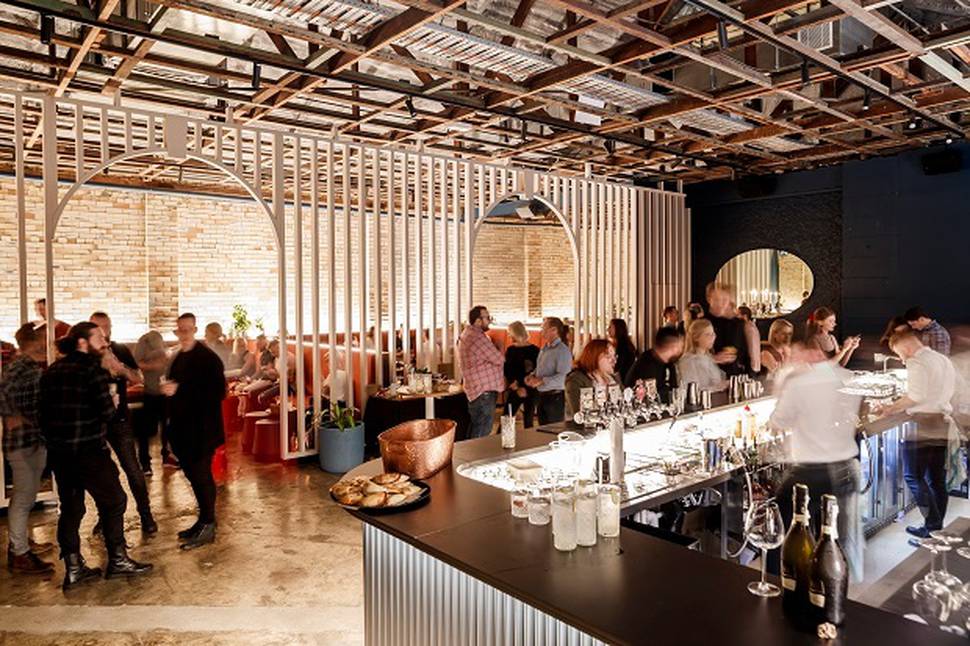 Queensland grows about three-quarters of Australia's perishable vegetables. It's the country's largest supplier of fresh capsicum, beans and tomatoes. Some 7000 producers send their goods to the central market and, in the middle of a New Zealand winter, it was a thrill to gorge on fruit and vege we won't see for a few more months.
Strawberries? Coming right up, with the french toast room service breakfast at the new Brisbane W (large glass pineapple present and accounted for on the cocktail cabinet).
Brisbane has more winter sunshine hours than any other city in Australia. One local told me it was the solar-panel capital of the country. There was a temporary school holiday ice-skating rink in King George Square but the marketing blurb claiming "you'd be forgiven for thinking you were in the Austrian Alps" was, in my hot and sweaty opinion, misleading.
I kept it local at dinner. Moreton Bay Bugs are a flat-headed crayfish from the very beautiful bay just 20 minutes from the city. I'm often disappointed by hotel restaurants, but the W's Three Blue Ducks (the fourth iteration of the restaurant that had its beginnings in Bronte, Sydney) is fantastic. The "real food" ethos was really apparent and I felt perfectly comfortable licking my fingers, post-bug.
A few hours later I went back for the breakfast buffet, ate a small bucket of salad and wondered what it would be like to live in a place where bare legs and tomatoes before 9am were a year-round phenomena.
Subtropical Queensland grows 95 per cent of Australia's banana crop. I learned this at Fonzie Abbott coffee roasters in suburban Albion. Brisbane's new claim to foodie fame is, perhaps, best experienced with a car. Jamie-Lee Howard operates Delectable Tours — a "best of" all-local eating experience traversing multiple suburban destinations. The food was great but so was the opportunity to see the bits of the city you might otherwise miss on a short stay.
We started with locally-roasted coffee. They actually grow coffee in Queensland but not to a commercial scale, so my beans of choice came from Brazil. It was served with the toasted banana cake Australians insist on calling "bread" because it has been baked in a loaf tin and isn't iced. Clearly it's cake. Bring me some more. (Tasting note: melted butter will mellow the "brightness" of a tangy coffee).
The Valley Wine Bar is in Fortitude Valley, the suburb famous for its status as Australia's first dedicated entertainment district. It's a little bit grungy, a little bit indy. Come here for music (live and vinyl), art galleries, makers' markets and, obviously, food and drink. My top pick from this spot was the Aether Brewery Ginger Beer — the raw product is grown from the Sunshine Coast and up to Bundaberg. The crop is small by world standards, but in 2016/17 Australian ginger had a farm-gate value of $31 million. Take your facts and figures with a room-temperature slice of triple cream brie from Woombye (possibly more famous for its heritage-listed Big Pineapple) then cross the river and head to Vulture St.
West End is an "inner-city village" known for its weekend food markets and culture. In 1975, 80 per cent of the city's Greek population lived here and every May, that heritage is celebrated with the huge Paniyiri festival. Sea Fuel is a 30-year-old family business that puts whiting fish in taco shells, succulent prawns on a skewer and did the best chips I ate that weekend.
Pineapples? When in Brisbane . . . head to Electric Avenue Jr in the Woolloongabba (yes, that 'Gabba) and order a winter pina colada with housemade pineapple liquor and coconut rum. Swoon. Shop for antiques. Catch a game. Nah — stay at Electric Avenue, possibly the most Wellington bar I've been to outside of Wellington.
Later that evening we trekked back to Fortitude Valley to Bowen Hills, with its revolving line-up of food trucks and Swill, a gin bar with 100-plus varietals and the occasional yoga class. I drank gin infused, variously, with wakame seaweed, green ants and blood orange. We went to Eleven Rooftop bar which, locally, is as famous for its dress code as its beautiful views and cocktails. No "unkempt" or high-vis clothing. No face tattoos.
"Ladies to be suitably attired". THONGS ARE NOT ALLOWED say the rules, in capital letters. Upstairs, I marvelled at a group of young women who were not wearing Jandals but, also, were not really wearing clothes. BrisVegas. Australia's hottest winter destination.
FULL UP? THREE FREE AND FOODLESS INNER-CITY EXPERIENCES
Life in Irons: Brisbane's Convict Stories
A sobering look at the penal colony that marked the beginning of extensive European settlement and the displacement of indigenous people. Some 3000 men and women were imprisoned between 1824 and 1839 in prisons established by the British government to " . . . reinstate transportation as an object of real terror to all classes of society".
● Until October 28.
Clock Tower Tours
Don't be alarmed by the water bottles, bucket and toilet paper stashed in the corner of the original 1930s hand-operated lift. Breakdowns, reassured our guide, are rare. The lift travels past the Art Deco clockface to a platform 64m above the city. On Friday nights an "after dark" experience operates until 6.45pm.
● Daily, every 15 minutes.
A walking tour with Brisbane Greeters
The daily tour departs from outside City Hall, but you can also book a "your choice" experience. My walk focused on public art ran the gamut from the moving John Elliott sculpture of St Mary MacKillop, made from a century-old camphor laurel tree, to Fred Whitehouse's cheeky bats and possums straddling Victorian lamp-posts (the artist is the grand-nephew of British sculptor Henry Moore. Duck down Burnett Lane (a former prison exercise yard) for installations from Blu Art Xinja, anti-apartheid murals and other street art.
● Daily, 10am.
FACT BOX
NEED TO KNOW
Stay:
, opened in June, is a paddockto-plate to 24-hour pool experience overlooking Brisbane River.
Eat:
highlights Queensland produce in a multi-suburb degustation.
Drink:
There isagin for every palate at Swill, the speciality bar at
, which also features a revolving roster of food trucks.
Look:
offers extraordinary views (and people-watching) in entertainment precinct Fortitude Valley.
GETTING THERE
Air New Zealand flies direct from Auckland to Brisbane, with one-way Seat fares from $289.
DETAILS
visitbrisbane.com.au