I had a few best buddies as a youngster, but they always seemed to disappear.
Two were from "10 Pound Pom" families, assisted to emigrate to Kiwiland right up to the early 1970s. They often arrived - then just up and sailed off home again.
For example, the larger-than-life 12-year-old Irish boy, John Taylor, whom I met at Devon Intermediate, New Plymouth, in 1969.
We had a grand old time drawing knights of old, making crossbows and throwing little clay men off the Kawaroa cliffs. But his mum got homesick and the family returned to Belfast; mystifyingly, at the peak of "The Troubles".
Then Gary Carter then turned up, just a few houses away in Belt Rd.
He and I had great times snorkelling off the Lee Breakwater, trying to nab those brightly coloured John Dory with our hand-made spears. But the family fell out with Kiwi relatives and abruptly returned to Teeside, in England's north east.
Phillip Harvey, was another neighbour into diving, Morris Minors and Led Zeppelin - but one day Phil and his folks moved to Christchurch.
Yes, it's tough on youngsters when their good friends move on. For a kid it can be heartbreaking.
But that broken circle of friendship can suddenly snap shut - when you re-discover that close childhood friend and then get to meet again as an adult.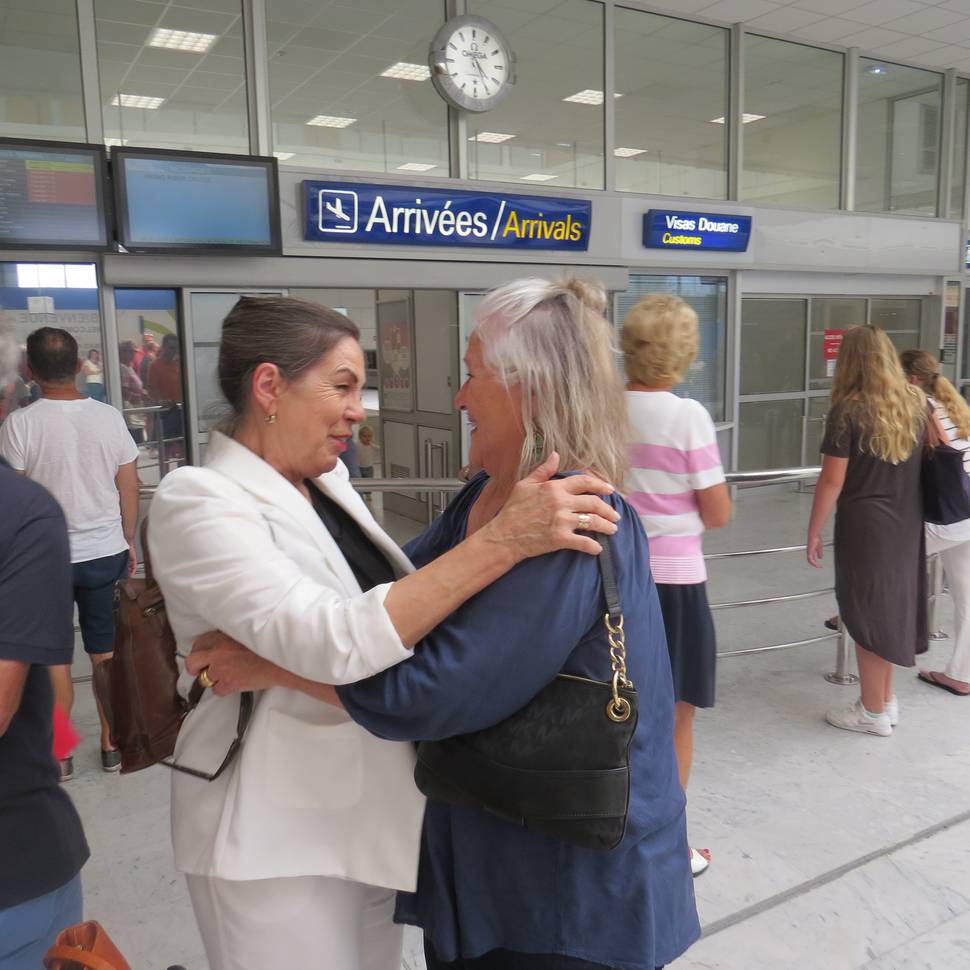 I saw it a few months ago when, after almost 48 years, my wife Debra-Rose tracked down her long-lost friend Ghislaine.
Ghislaine, the daughter of a French business consultant, turned up at Papatoetoe High School one day back in 1969.
They hit it off - using a little English, a little French and much girlish laughter.
Ghislaine and Debra-Rose were inseparable.
But soon after, Ghislaine's dad took up a position with the New Zealand Consulate in New Caledonia, and the two girls lost touch.
Then, using TradeMe's now defunct old Old Friends website, Debra-Rose found Ghislaine and her family in Nice a few years ago.
Many emails later Debra-Rose and myself visited Ghislaine, husband Ahmed and their daughter Suzy in Nice last September.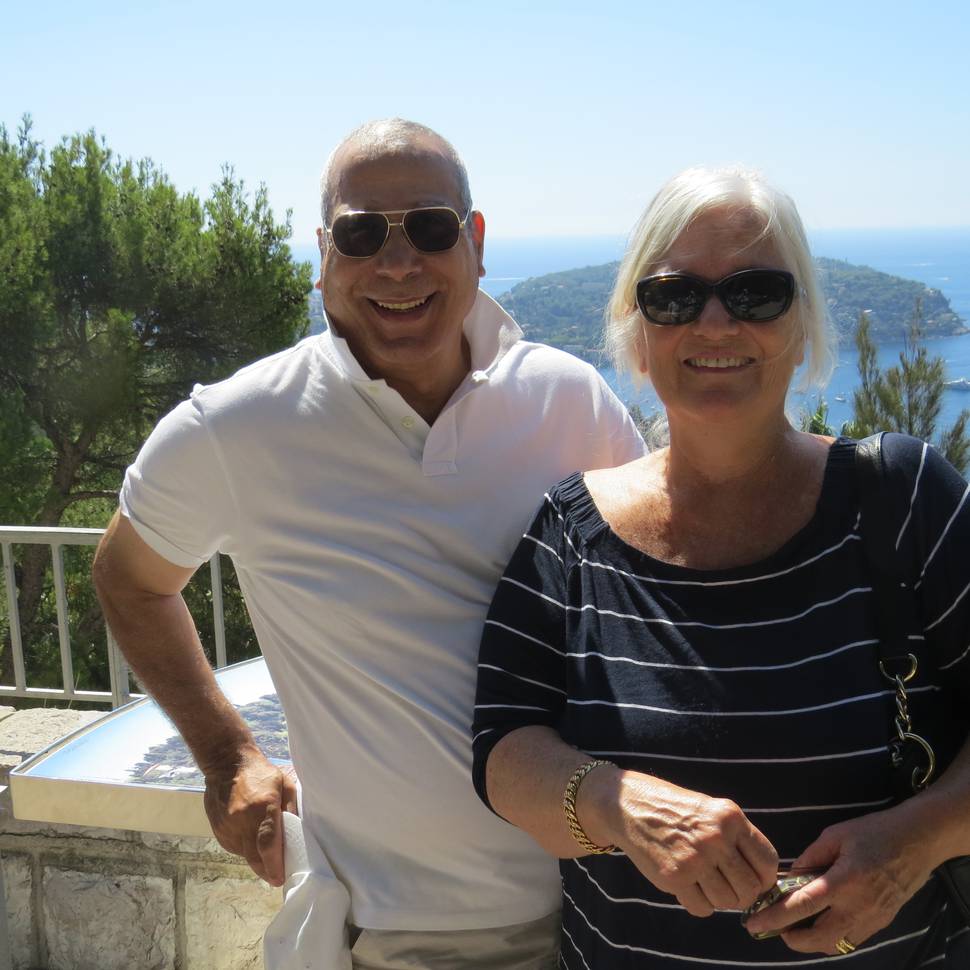 This was perhaps the most stimulating 48 hours of our lives, as the vibrant couple escorted round the Cote d'Azur, on to Monte Carlo and far into the hinterland to see Queen Victoria's astonishing winter palace.
Meanwhile, couple's rambling near-cliffside apartment reminded me of a James Bond set.
Ghislaine is a dynamic character, still fond of laughing and still known for her sunny personality.
We caught up on the lost years at a Nice pizza restaurant, delving into international politics, history, art and travels.
While still in her teens, Ghislaine had fallen in love with her handsome Egyptian husband all those years back in New Caledonia, when the young banker was often mistaken for Tom Jones.
Ahmed turned out to be a great character, worldly wise with a gentle sense of humour, a vast general knowledge and inscrutable politics.
His financial career had been spent in New York and the Persian Gulf. He also served with distinction in the National Guard.
The couple were now splitting their time between an apartment on La Cote D'Azur and their Egyptian farm, where they've just built a new house.
And by the way, they had a harrowing tale of only narrowly avoided the Nice terrorist truck attack of July 14.
Next time we hope this lovely couple will visit us in Auckland, and that Suzy and siblings will follow.
Meanwhile, Debra-Rose and I tracked down and spent an evening with my old pal Phillip and his wife Mary in Greymouth.
One must point out that Greymouth has far better surf than the Riviera.
Phillip is happy, now a grandfather, part-time teacher, genius home handyman and gardener, and just as full of fun as he was at 14.
But alas, of John Tayor and Gary Carter, so far neither hide nor hair . . .