Chase the sun north to a proud town where Elisabeth Easther finds a warm welcome and a fascinating history.
Where is it? In Northland on the northern banks of the Wairoa River, 175km from Auckland.
Origin of name: Dargaville was named for early settler Joseph Dargaville, a timber merchant, politician and banker while Maori knew the area as Takiwira.
Population: 4455.
Town slogan: Dargaville — Heart of the Kauri Coast.
District mascot: The kauri tree.
Famous locals: Logan Campbell spent time here. Winston Peters and Dion Nash attended Dargaville High School. Mark Williams (musician), Mark Taylor and the Dunne brothers (All Blacks) have all called this place home. "Ernie" from the Kumara Box is also pretty famous, as is the master wood turner Rick Taylor.
Best websites: kauriinfocentre.co.nz or dargaville.co.nz
Old news: During the 19th century's kauri gum and timber trade, Dargaville briefly boasted New Zealand's largest population.
Big business: The area around Dargaville is now predominantly a farming region, supporting extensive dairy, beef and sheep farms, plus a thriving forestry industry.
Know your roots: Kaipara is the kumara capital of NZ.
Town fiestas: Northland Field Days, Tokatoka Music Fest, Maori Golf Tournament at Labour Weekend and the Tour of Northland cycle event. There's also the produce market every Thursday afternoon.
Here for a short time: Climb Mt Tokatoka, 20 minutes each way. Stunning views will be your reward.
Best place to take the kids: Kai Iwi Lakes for cooling off or a family friendly camping weekend. Or go to Taha Awa Riverside Gardens and climb the pirate ship.
Best parks: Trounson Kauri Park and Waipoua Forest are amazing if you're into trees. Closer to Dargaville, Harding Park is the historical hub with Dargaville Museum and Kaipara Vintage Machinery Park (Crank Up Day is held every spring and autumn). The Po Tu o Rangi Pa site is also fascinating and Disc Golf is a pretty good time, too.
Best view: Harding Park overlooking the town has magnificent views of Toka Toka, Maungaraho and historic Northern Wairoa River. Or pop up the top of Mt Toka Toka.
Best walks: Stroll the historic 5km river walk through Dargaville and Mangawhare. Or do the Footprints Waipoua night walk.
Best places to pull over: Paparoa Landing accesses all amenities and is a good place to stretch the legs. Or go to Ripiro Beach and catch a fish or two.
Best swims: Baylys Beach for rugged West Coast surf. This part of the coast is also the longest drivable stretch of beach in the country (longer than 90 Mile Beach). Pockets of ancient kauri tell the stories of the forests that once grew all the way to the tide and there's a sweet little walk, like a mini-Grand Canyon.
Best museum: Dargaville Museum tells the stories of the area's maritime past, as well as Maori and pioneer history.
Rich history: One of the many ways to absorb the place's historical significance is via the 90-minute historic river cruise aboard the MV Daisy.
Best-kept secret: Kaipara Harbour is the second largest harbour in the Southern Hemisphere.
Nice Arts: Rick Taylor's Woodturners Kauri Gallery, Pauline Gough's Art Studio, Jean Sircombe's Big River Art Gallery, Muddy Waters Art Gallery and, of course, Dargaville Art Gallery.
Cream of the coffee: Blah, Blah, Blah Cafe and Bar.
Get baked: Empire Luncheonette does good old-fashioned fare and the mince and cheese pies at Dinny's Bakery are the best.
Best food: There are so many places to choose from. Try the lamb shanks at Aratapu Tavern, a roast dinner at Jo's Cafe or kumara chips at Fast Foods, while the Funky Fish at Baylys Beach is famous for its Thai food.
Wet your whistle: The Kauri Coast has a number of fantastic historic pubs to choose from, with Tokatoka Historic Hotel deserving a special mention.
Best off-roading: Ripiro Beach is New Zealand's longest drivable beach (100km).
Best adventures: Pouto Sand Safaris can take you to the historic Pouto Lighthouse, or how about hiring a quad-bike at Baylys Beach or taking a horse trek.
Wildlife: The forests of Waipoua are vitally important refuges for threatened wildlife such as the North Island kokako, North Island brown kiwi and the native forest parrots, kakariki and kaka, while marine mammals of Kaipara include dolphins, orca and, occasionally, seals. If you've time take a guided night walk as you might come across kiwi.
Visitors say: Who knew all this was here?
Locals say: I know, right.
Thanks to Sue Taylor.
Desktop readers: Click the map below to access our full library of kia ora columns.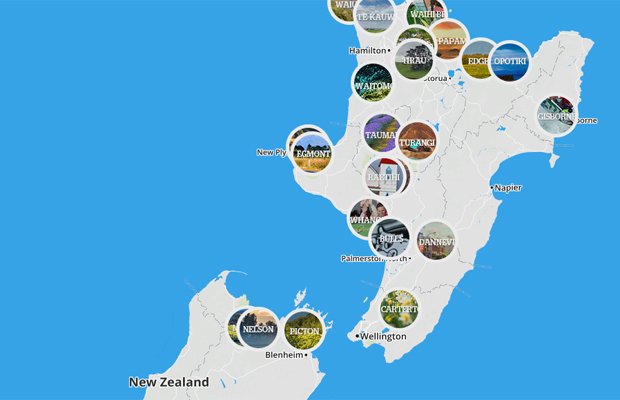 Mobile readers: Tap the links below to access our full library of kia ora columns.

Kia ora: North Island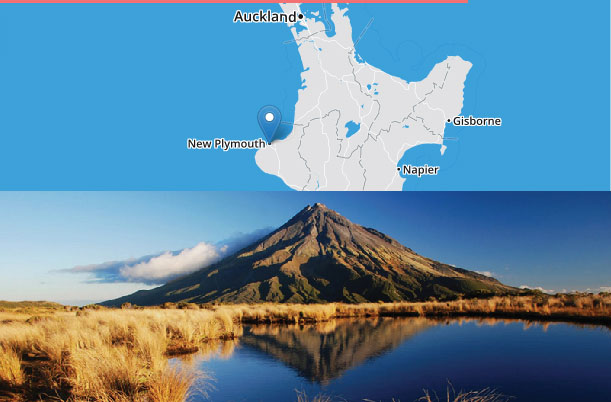 read articles
Kia ora: South Island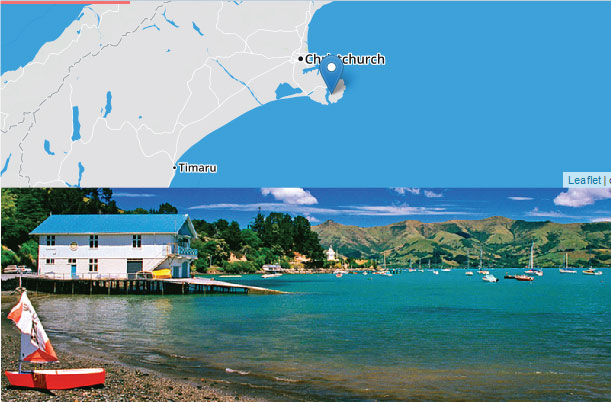 read articles