Scientists are mounting a major expedition to the quake-shaken Kaikoura Canyon to assess whether any damage to the huge submarine system has elevated its rapid-fire tsunami risk to coastal settlements nearby.
The expedition, heading to the waters off Marlborough and North Canterbury early next month, will also secure a clearer picture of how offshore faults ruptured in November 14's 7.8 main shock.
A preliminary assessment on Niwa research vessel Tangaroa has already revealed some startling new insights, finding that the quake ruptured along the Kekerengu Fault's underwater off-shoot over a distance of 34km and that sediment shaken from the seabed drifted some 300km in the water.
But the survey didn't look at what had happened to the Kaikoura Canyon, which comes up to within 500m of the coast south of Kaikoura and feeds sediment into the 1500km-long Hikurangi Channel that runs east of New Zealand.
Capable of generating a 13m-high tsunami that would strike within five minutes, the canyon poses a unique threat due its combination of factors.
These include very shallow water next to the canyon edge; steep slopes of the canyon which drops off down to 1000m; large areas where there might be weak sediment; large earthquake sources nearby; and all of it being very close to the highway and populated areas.
In 2006, Niwa scientists said that a possibly severe tsunami off the Kaikoura coast could be triggered by either a submarine earthquake, or underwater landslides that occurred at the canyon's head every 200 years on average.
Niwa marine geologist Dr Joshu Mountjoy said scanning technology onboard the vessel Ikatere would remap the canyon rim to check what - if anything - had changed.
The Ikatere is equipped with high-precision multibeam and sub-bottom profiler transducers capable of gaining a resolution that could reach scales of 50cm - the equivalent of what Lidar (Light Detection and Ranging) could produce on land.
Mountjoy's team will also be using a Topas sub-bottom profiler, which could peer beneath sediment on the seafloor for any big changes.
"What has happened in the canyon is that the Hundalee Fault looks like it probably ruptured right through the head of the canyon," he said.
"So, on land, the offsets in this rupture were in the order of a metre of displacement vertically, and a few metres horizontally - something like that breaking right through the canyon head would have firstly just displaced features, but also would have focused quite a lot of ground shaking in there."
A big question was whether the canyon had been destabilised by the shaking - or whether it was more resilient than scientists had expected.
"It's possible that the situation has changed in there to some degree, but until we get some data, it's very, very difficult to say whether the potential for tsunami potential has changed at all.
"We do know that the ground shaking would have been the highest within the canyon and, because of the work that's been done in the past, we might have expected that to have triggered a landslide."
It didn't appear the canyon had generated a landslide tsunami in the earthquake, but it was hard to know that for certain as the uplifted coast would have mitigated any run-up of waves, he said.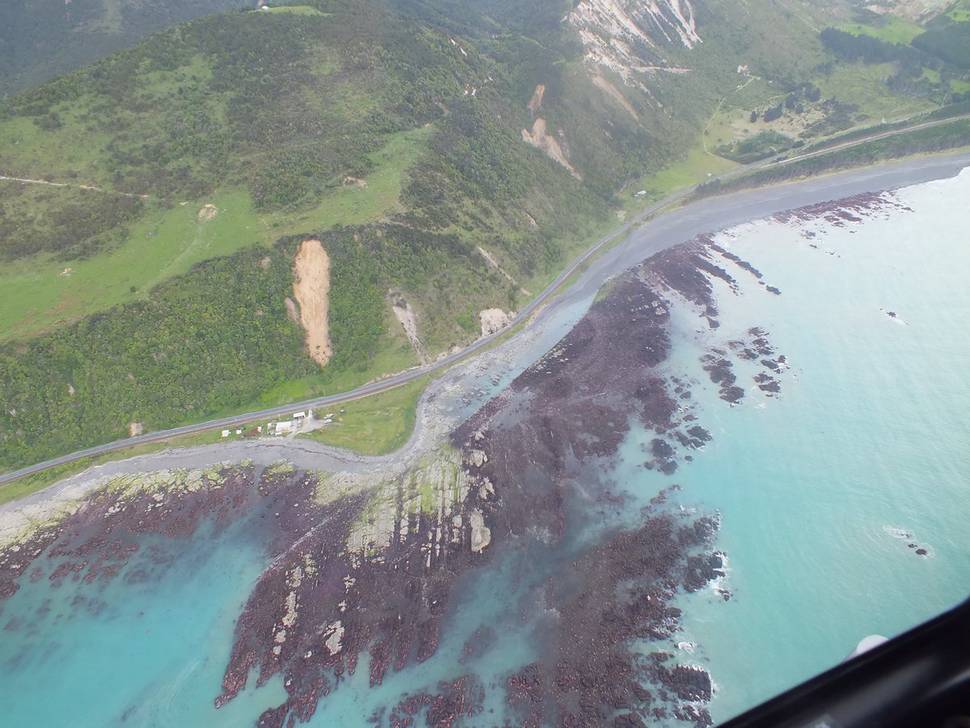 "Any information that says the canyon is a lot more resilient, or resistant to failure, than we might have thought is really good for other hazard assessments at other systems near coastal areas."
The other main objective of the expedition would be to get a deeper understanding of the quake's offshore fault ruptures - now understood to have occurred on at least four separate faults and possibly 10 - and to learn precisely how faults controlled the uplifting of Kaikoura's coast.
It comes after scientists have reported incredible new findings around the quake's sheer scale and intriguing complexity this week.
They now believe the event set off nine different faults - making it just as complex as the 1855 Wairarapa Earthquake and the 1906 San Francisco earthquake.