Air New Zealand says it is carving out an entertainment channel niche and is being approached by movie makers wanting to do partnership deals over its safety videos.
The airline is now into the sixth year of its offbeat films aimed at engaging passengers in order to deliver a safety message but also marketing the airline around the world.
Read also:
• Sun and surf sure winner for Air NZ
• Air NZ's hot new safety video
Chief marketing and customer officer Mike Tod said the videos had carved out an entertainment niche. Its partnership with Warner Brothers over the Hobbit videos had got the airline noticed in the wider entertainment industry.
Its last Hobbit video had been its most successful safety film, clocking up 16 million online views in just its first week of release.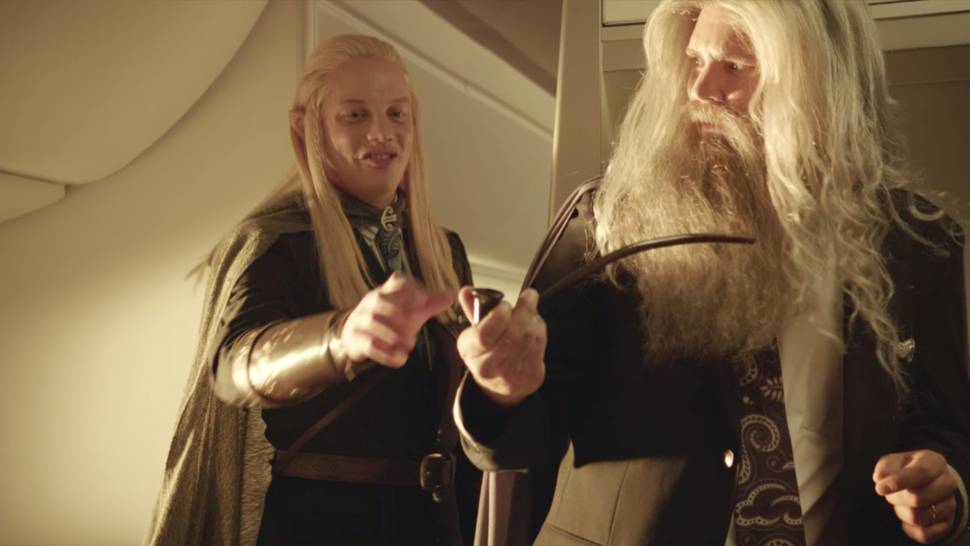 "We've been approached in the last couple of years by several big Hollywood studios to work with them on leveraging films and we will probably within the next 24 months conclude another partnership with another franchise," Tod said.
Sports Illustrated approached the airline ahead of the 50th anniversary of its swimsuit edition.
Air New Zealand's head of global brand development Jodi Williams has been closely involved with the videos and said the Sports Illustrated partnership illustrated the international reach of the films.
"We went up and met them, brainstormed some ideas with their team and they were fully on board from day one," Williams said. "It's a good example of how we've built up that equity with people approaching us rather than the opposite."
The Surfing Safari video picks up on the collaboration with Sports Illustrated - American surfer Anastasia Ashley has been a swimsuit edition model for the magazine.
Sports Illustrated's executive director, experiential media Hillary Drezner said it was a "no brainer" to take part in another safety video with the airline.
Read also: Air NZ takes to the waves - meet the cast
"Air New Zealand's commitment to creative excellence and its ability to work with global partners to leverage brand activity on the global stage is unparalleled in the airline industry and it has been fantastic to team up again," Drezner said.
Sports Illustrated will feature Surfing Safari on its online channels. The magazine has more than 2 million Facebook likes, 22,000 YouTube subscribers, 510,000 Instagram followers and 1.1 million on Twitter.
Tod said the airline realised in about 2009 it needed a way of cutting through in marketing without spending a fortune at a time when social media was starting to take off.
Watch Air NZ's latest Surfing Safari safety video here:
Air New Zealand has teamed up with some of the world's hottest surfers for its latest safety video, launching today. Among those on the Safety Safari video are past and present world champions, New Zealand's best surfers, a big wave legend and two of the world's most popular women surfers on social media. It was filmed at Malibu, California, Australia's Gold Coast and at Raglan and Piha in this country in mid-March and the film crew and the nine surfers had to work around Cyclone Pam to find suitable waves here and across the Tasman.
Airline videos on board were pedestrian and passengers were tuning out, he said.
"The organisation made a deliberate decision to make its own content that was engaging across all channels and safety videos are a channel. We developed expertise about how to leverage it online."
The 11 videos have resulted in more than 50 million hits online.
The first video Nothing to Hide not only created buzz (and led to the most complaints of any video because of its body painting) but had a clear message at a time when there was debate over transparency of fares.
The All Black video the following year featuring Richie McCaw, Sir Graham Henry, Mils Muliaina and Richard Kahui was aimed at building interest in the 2011 Rugby World Cup and leveraging the two-decade relationship the airline had with the national team.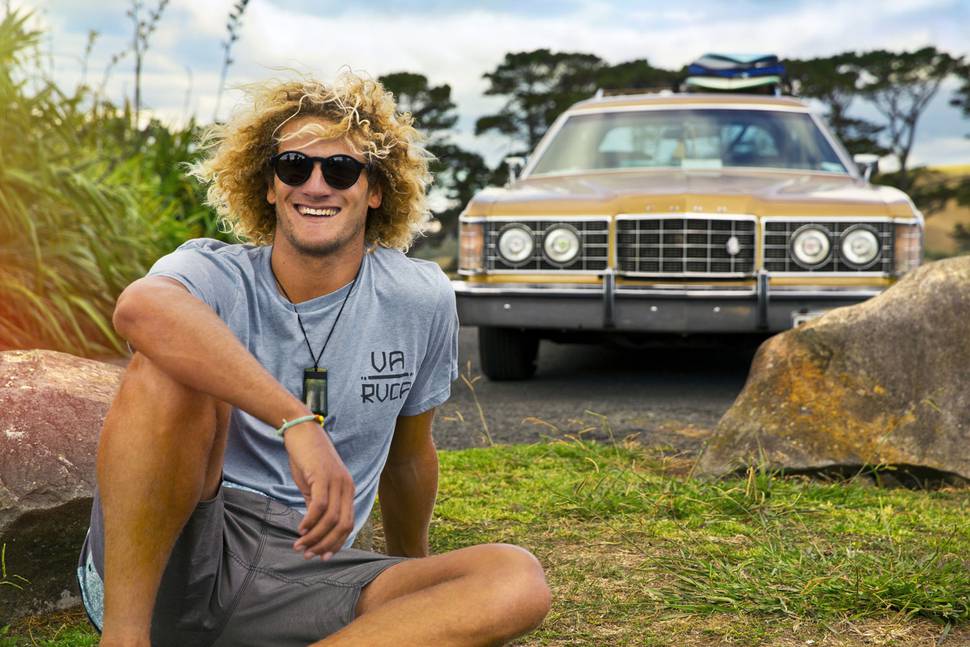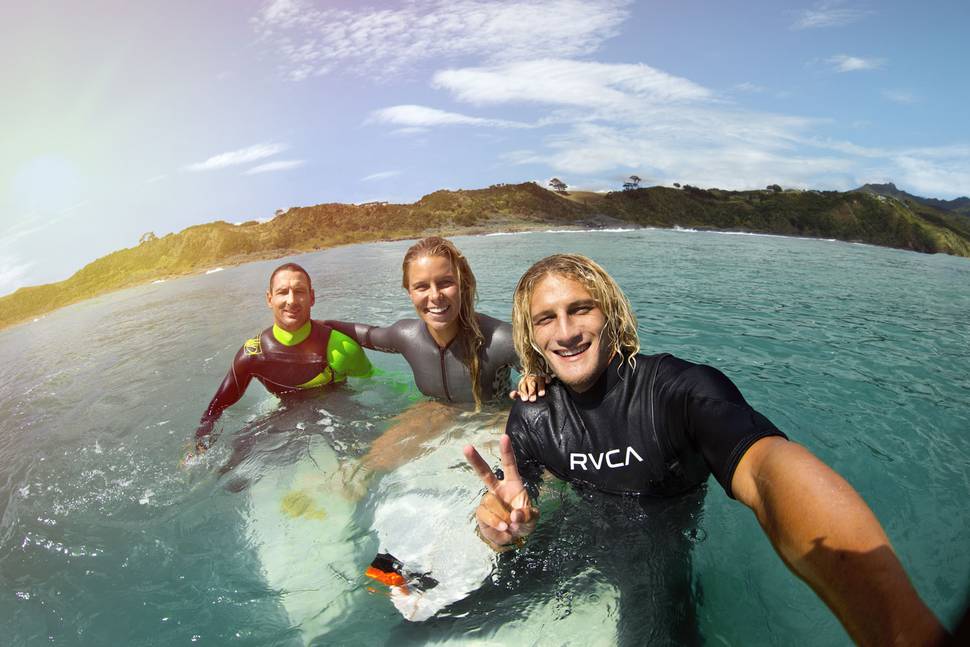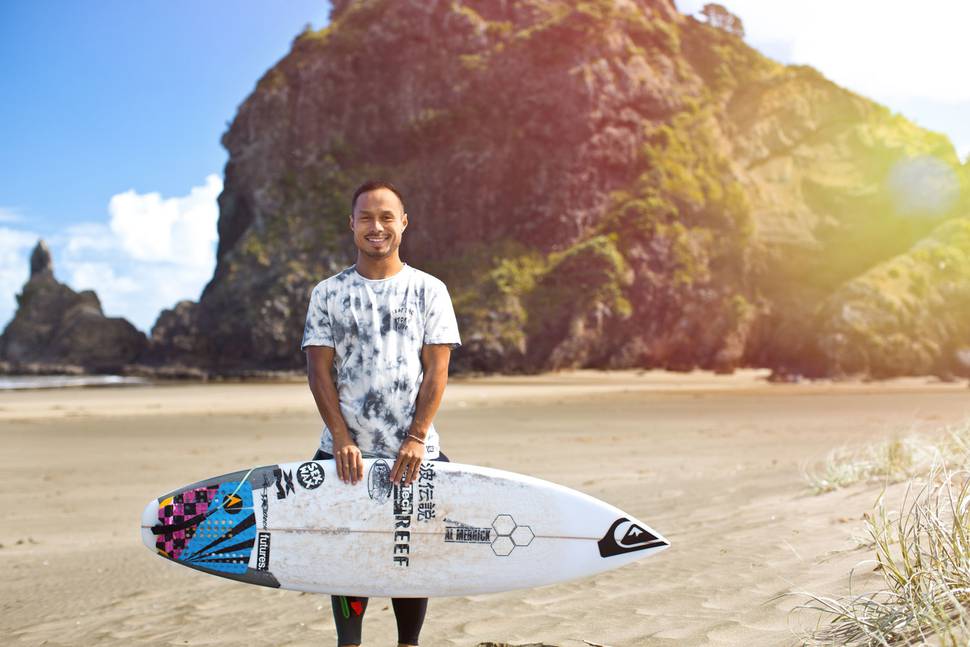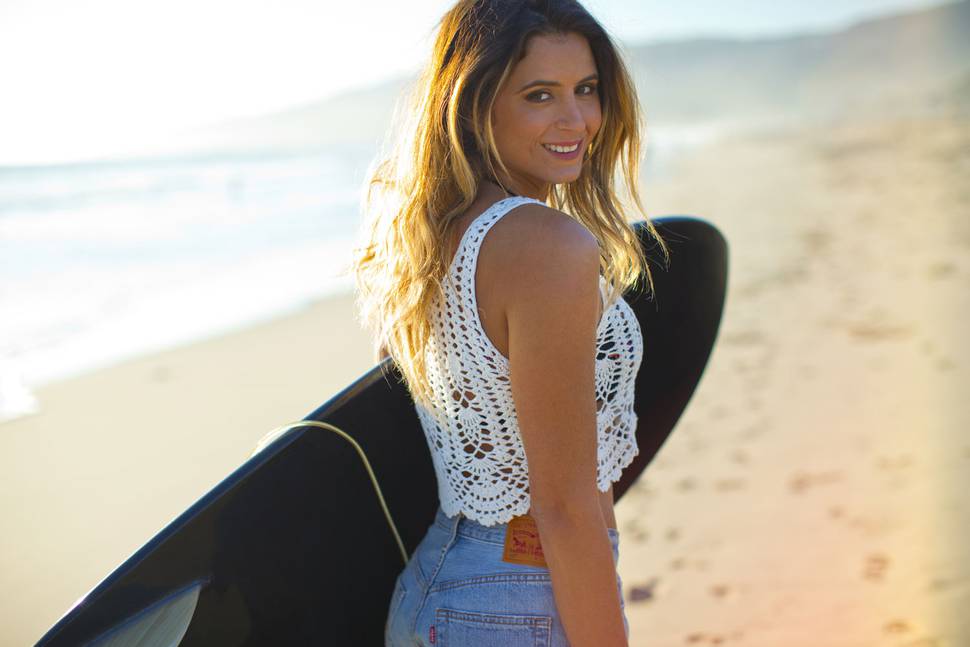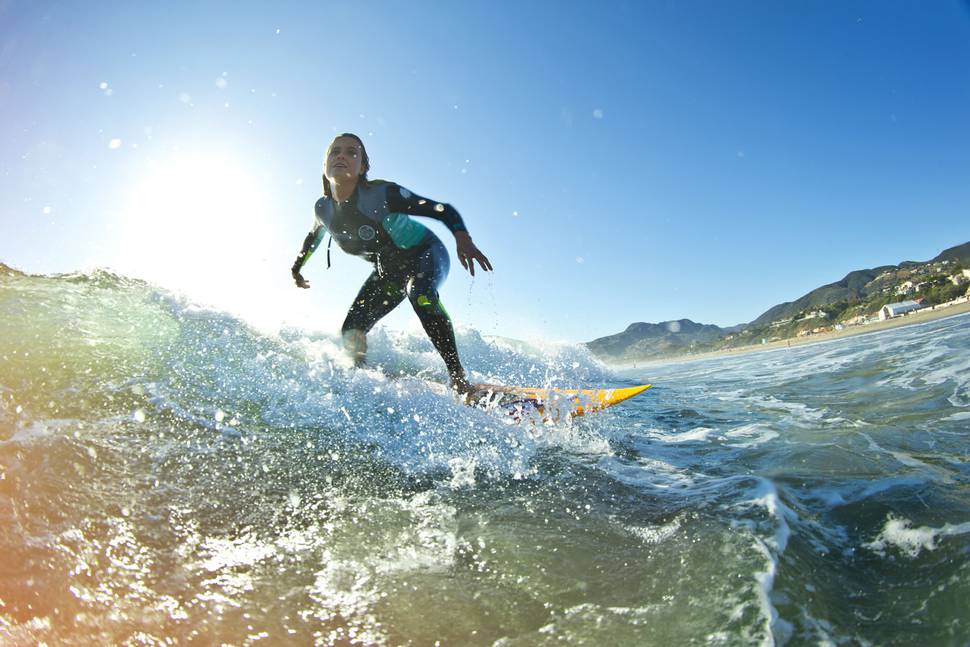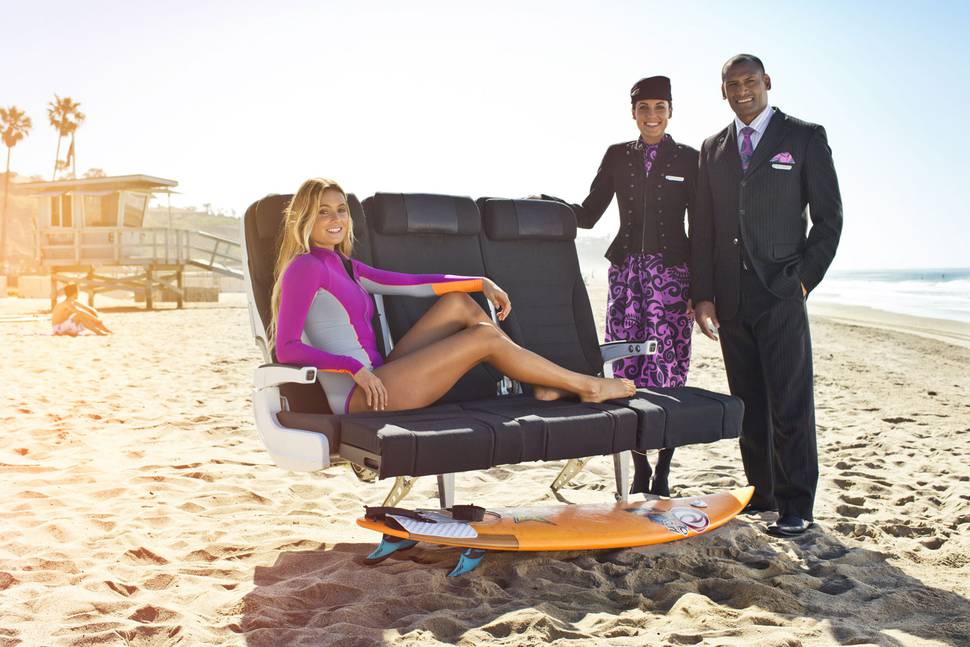 The Richard Simmons disco-inspired Fit to Fly video was one of the more polarising, Tod said.
While most "liked or loved it" Tod said, they didn't want it in their face week after week.
"A lesson learned from us was that the high energy upbeat tempo could be a little too much if you were a gold elite traveller going backwards and forwards to Wellington multiple times."
The videos play from four to five months, some are replayed and other top raters like the Hobbit can play longer.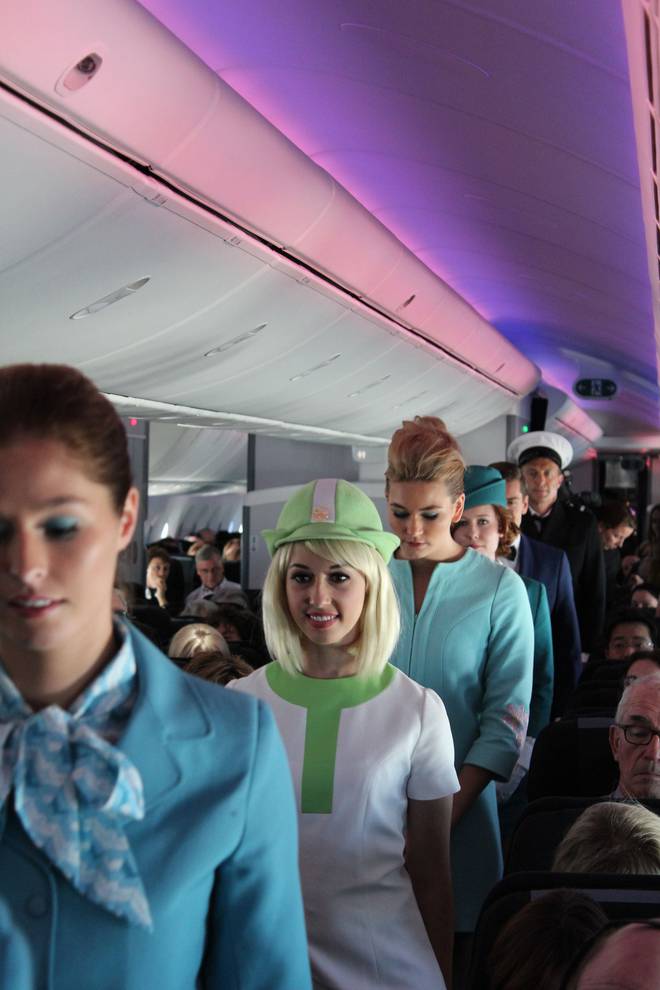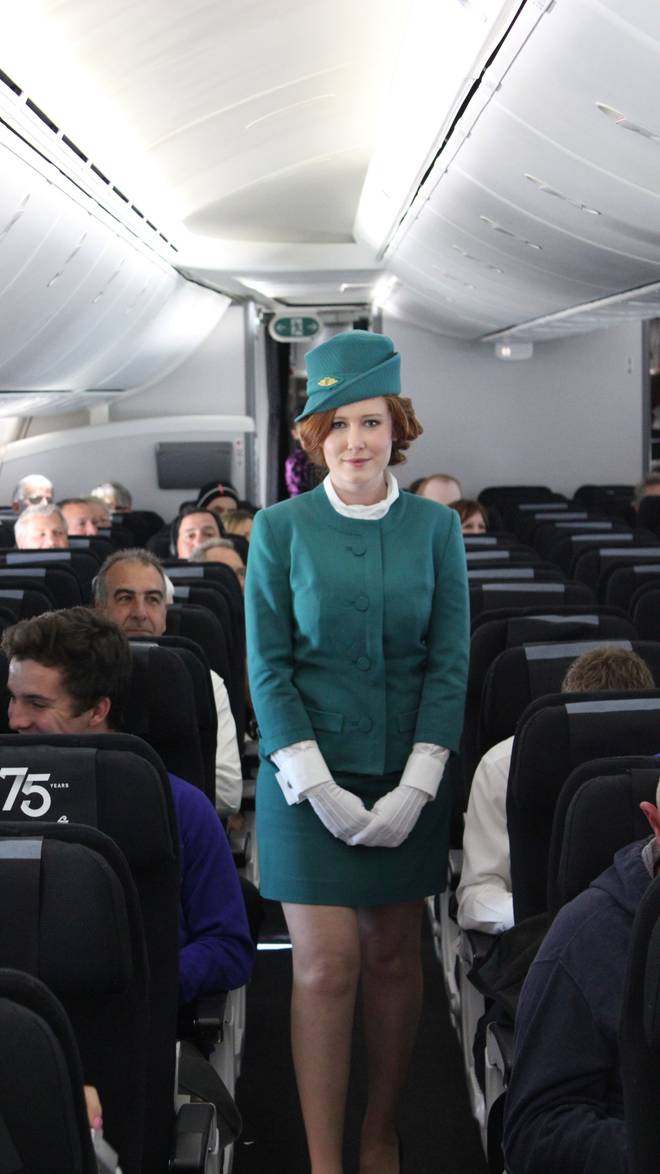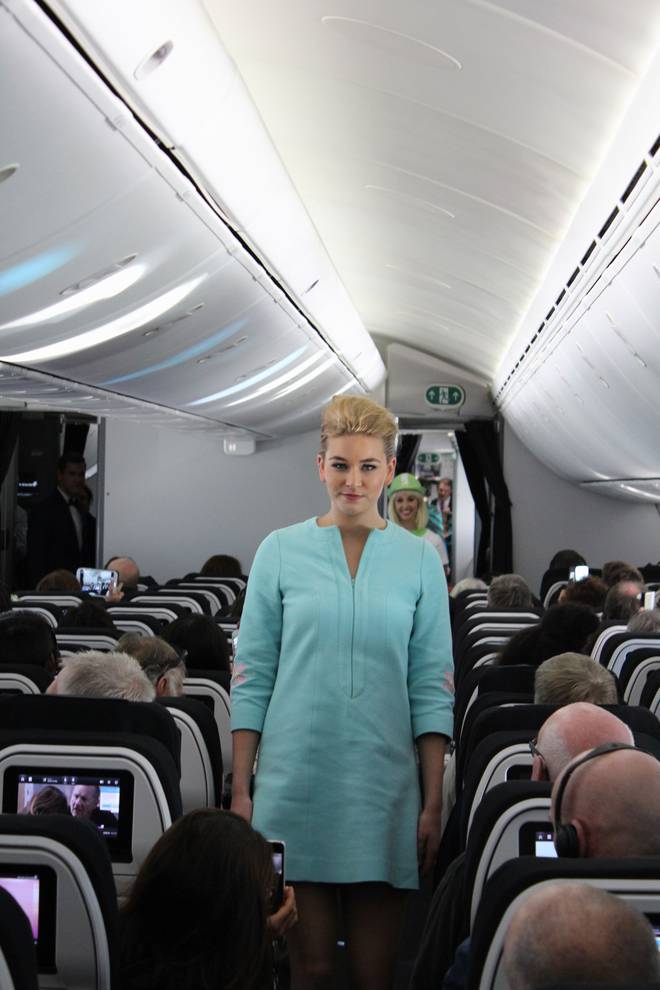 Tod said the animated Sketch video featuring the voices of Ed O'Neill (Modern Family) and Melanie Lynskey (Two and a Half Men) was the least popular of the videos but made on an even tighter budget than the rest and it didn't surprise the airline.
Williams said the first Hobbit video was made before the movie.
"It did limit us creatively; we couldn't share or use a lot of the movie assets. We worked with Weta and they came up with the idea of using fans - people dressed up as orcs and hobbits and elves and wove that into the story," she said.
"There was a lot of anticipation for the movie, any content related to the Hobbit, people would jump on so the timing was just perfect."
The airline found more than 2300 stories were written on it globally, there were more than 12 million views on YouTube and 1.4 million views on Youku (China). It also made the mashable Top 20 Most Shared Videos for 2012.
Tod said it marked the start of a very deep partnership with Warner Bros.
"They have been exceptional to work with," he said.
The Bear Grylls video was shot over 2 days at the end of 2012 in the Routeburn Track area and helped cement a relationship with the Department of Conservation. Grylls had big appeal among all age groups.
The Sports Illustrated video was aimed at doing two jobs - worldwide marketing and attracting passengers to a specific destination - the Cook Islands.
It also attracted controversy but there was a strict vetting process at the airline to ensure that anyone of any age could watch the video.
Tod said with all the videos there was a storyboard and a script that was tested internally among public-facing staff, rough cuts of videos went through focus groups and there were tweaks.
"There's no video that we've produced that we've had to fundamentally change," he said.
The second Hobbit-inspired safety video attracted 120,000 views every hour when it was first released. It clocked up a record 16 million online views within a week of release.
The Hobbit videos dovetailed into Tourism New Zealand's push of Middle Earth for the past three years.
Tourism Industry Association chief executive Chris Roberts said it was hard to measure how successful the videos had been in attracting visitors but were successful at increasing chatter about New Zealand overseas.
"We know a lot of those people like the idea of coming to New Zealand and a quirky humorous video could help."
Safety series
1. Nothing to Hide, June 2009
2. All Blacks, 2010
3. Richard Simmons, March 2011
4. Best of the Best, November 2011
5. Sketch, June 2012
6. Hobbit Film 1, November 2012
7. Bear Grylls, February 2013
8. Betty White, October 2013
9. Sports Illustrated, February 2014
10. Hobbit Film 2, October 2014
11. Surfing Safari, May 2015.
Today marks Air NZ's 75th anniversary. The airline's maiden flight by a Short S30 flying boat took off from Auckland on this day in 1940 and landed in Rose Bay in Sydney. This supplied corporate video includes footage from the maiden flight.