The familiar raspy voice, a victim of an arm to the throat countless hit-ups ago, is on the line and has a few things to say.
This conversation with Brad Thorn - former Queensland State of Origin player, Kangaroo, Crusader, All Black, Leinster player, Highlander, Sannix Blues man, Queensland rugby player and current Reds head coach - is supposed to last for only 10 minutes or so but when the big man is on the phone and in the mood to talk, it's good to listen; a bit of a privilege, in fact.
Over 35 minutes before last night's match between his Reds side and the Blues at Eden Park, we cover a variety of subjects including how he found himself in charge of a Super Rugby franchise without really having a huge desire to do so even a year or so ago and how bright the fire still burns to be a competitor, to be in the fight in some form or other.
The easy life is not for Thorn. That's not living at all, he says, so some might say he's in an ideal job.
We touch on Jerome Kaino, who last night played his last game for the Blues at home, and how the former All Blacks loose forward won Thorn's trust with a standout performance against the French in 2009, a trust and respect that remains to this day, and who Thorn's pick is for hardest and toughest All Black: this won't come as a spoiler given the man's illustration is on this page, but it's Richie McCaw, and more on him soon. Thorn himself would have to be second on the list.
The man born in Mosgiel, near Dunedin, who moved with his family to Queensland as a child and played in the NRL for the Brisbane Broncos as an 18-year-old before returning to New Zealand in his 20s and playing for the Crusaders and All Blacks before a move back to Australia, and another move back to New Zealand, is carved from granite with a mental edge to match.
He played 59 tests and was notoriously tough on himself and those around him. He played his last game as a professional at 41 - for Queensland in Australia's national championship. At 43 years old, he still feels he could play now and few would doubt he could. No one, apart from wife Mary-Anne, the mother of their three sons and a daughter, would be brave enough to tell him so. Right now, he's the coach of the Reds and that suits him pretty well.
"There's a bit of drama involved, there's always something around the corner. It's not easy, especially with four kids, but what I've learned is I love the fight," Thorn tells the Weekend Herald.
"There was a time when I went to Japan to play and I sat on the end of my bed and said to my wife 'is this how it ends for me, is this how it finishes?'
"It's tempting for me to sit here now and say 'in a year or two's time, when it's getting better and everything's good, it will be easy'. But what I've learned in my life is that I actually like the fight. This is me. I like the challenge.
"Through that life experience of realising when it is easier, I feel a bit flat and look to the next challenge. I'm right in the mixer now and I'm swinging punches. I'm not going to think about 'later', I'm actually going to love it now.
"If you think about me as a player, mate, when you think of those two [last] World Cups - 2011 and 2015 - mate, 2011 had me written all over it. We hadn't won in 24 years. We were 'chokers'. In 2015, I was in London watching as they were smiling and happy as they walked around after they had won it. It was a whole different thing. I'm not the guy for the 2015 one, I'm there for the 2011 one."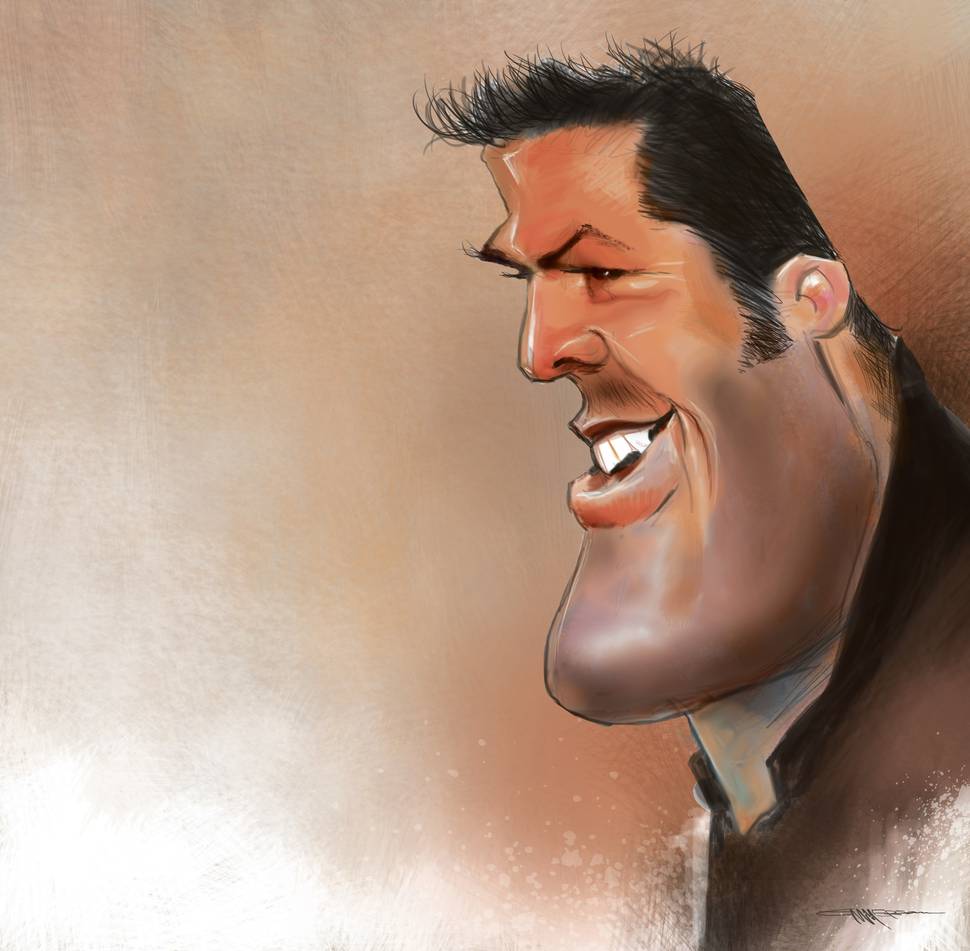 Thorn has always been a man who knows his way around a gym and it will surprise nobody to hear that love of pushing his body to the edge and beyond hasn't changed.
"That will never end," he says. "I love it. The only thing that has changed is I don't play. I have a charity league game next week. I can't stop that.
"Do I still think I can play? Yeah, I do. Not 16 rounds straight for 80 minutes [each game] but I still think I can play, no question.
"But my time's done. It's important for me to know that."
Thorn erupts with laughter.
"When I say that to you, it's more for me ... because I just live to play. I'm getting on with my life. There is still the kid there that wants to play and that's why I played till I was 41. The fire still burns."
It's not easy to win Thorn's respect on a football field. What did it for Kaino, the 35-year-old 81-test veteran who is heading for French club Toulouse after this season, is how he played in the test against France in Wellington in 2009, a week after New Zealand's defeat to the same side in Dunedin.
Hooker Keven Mealamu fronted, too, remembers Thorn but what impressed him so much about Kaino was that the blindside flanker finally proved himself.
"When new All Blacks come in, they've got to find their feet, they have to find the next level. Some guys take a while and some guys do it straight away. Usually it's that intensity and physicality - the mindset to become a soldier.
"When I saw those guys come to play and Jerome step up like that, it was really encouraging. I felt it was a real turning point for him and from that time on, I trusted him completely.
''He was arguably the best player at the 2011 World Cup. He's had this great career and it's always good to see him. I have a lot of respect for him."
Thorn played league or rugby for 22 years - starting in the NRL as a teenager when standards were very different and pretty much anything went.
"There were some real soldiers, mate. League was tough in the 90s."
What makes McCaw, the former All Blacks captain who played 148 tests and led the side to two World Cups, who played with broken ribs and a broken foot and who sometimes dragged his teams over the finish line through sheer willpower, stand out for Thorn was his toughness and bravery.
"The thing about Richie is that he's naturally a solid unit. He's a big guy. Really stripped and fit, he was down around the 103kg to 105kg mark, but he could have naturally been a bigger guy which made him a physical guy. Some guys you run into, and they're soft. Some guys you run into, and they're like concrete. He was like that. He had a massive engine and was a highly motivated, intelligent guy.
"You get a real feel for the good No 7s. The ones that are good - they get over the ball early, and it's the bravery that you notice. You get 118kg or 120kg flying at their back or head or neck when they're curled over the ball. I used to smash them with everything I had at a full sprint. It's a real courageous thing.
"You have to be brave to do that and especially to do it for 15 years. Mate, the thing about Richie McCaw - teams all around the world in test rugby or Super Rugby, they're hitting him, they're going after him. He's in there in the trenches. Those guys are tough, tough roosters.
"He worked on a lot of stuff. His carrying wasn't great but he worked on it and become a good carrier. He was horrendous in the lineout and in the end could take good ball at the front. He worked at taking kickoffs. His captaincy when I came in in 2008 was reasonable but it was in a really good space by 2011, and by 2015, it looked like he had mastered it. It was a pleasure to play next to him."