Five-eighth Blake Green denied the Warriors had grown complacent but believes they can start afresh after Brisbane ended their unbeaten run with a 27-18 NRL win on Saturday.
Green admitted the Warriors were dominated physically by the desperate Broncos, but was confident they can turn things around ahead of Friday's home game against competition leaders St George Illawarra.
The 31-year-old was disappointed the hosts failed to fire in front of their own fans, but was at a loss to explain their lacklustre display at Mt Smart Stadium.
"No, I didn't (detect any complacency)," Green said.
"We were really sharp during the week and had a lot of energy so I'm not sure what the reason is, but we need to be much more energetic here at home.
"It shouldn't be hard for us to respond after that. We got out-enthused on our own home ground which is disappointing, so we've got a chance to be better at that next week.
"But they're on fire the Dragons, playing really good footy, they're very physical. We can't toss that up next week otherwise we won't get the result we're looking for."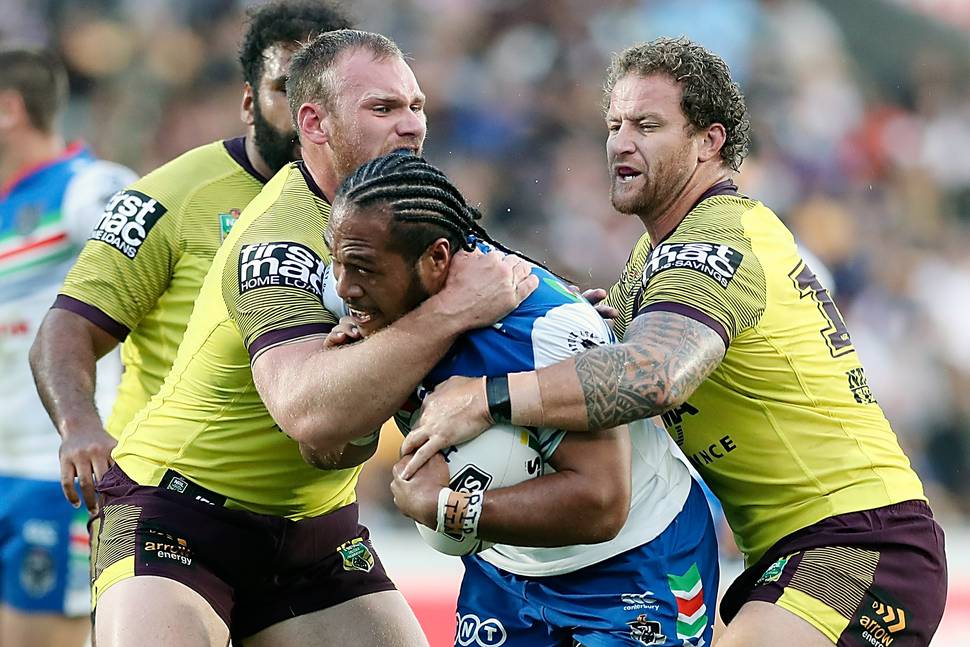 Hard running and support play were a feature of the Warriors performances through the opening rounds, but one-out carries and attempts to shift the ball wide without go-forward played into the Broncos hands.
The Warriors did well to fight back from 6-0 and draw level again at 14-all, but failed to apply themselves consistently and maintain their intensity.
Green, along with halfback Shaun Johnson and hooker Issac Luke, played well in patches, but were largely contained by the visitor's hardworking forward pack.
"It can be hard when you play off the back-foot sometimes," he said.
"We just weren't as united as a team. We weren't the same as in the first few weeks.
"When things were going well for us everyone was rolling down the field together and at times tonight it looked a little bit disjointed.
"We'll be alright. We'll fix it and we'll be better next week."
Coach Stephen Kearney acknowledged his playmakers struggled to stamp their mark and attributed that to the side failing to match the Broncos intensity.
"It's all a by-product of the physicality," he said.
"The truth is, we could all see it, they were more physically committed to the contest than what we were.
"And that's where the likes of Shaun, Greeny, Issac and Roger come into play."
Green hoped the result would serve as a wake-up call and might help them refocus without the expectations that grew throughout their five game winning streak.
How they respond against the Dragons will provide a true gauge of their mental fortitude, and it doesn't get any easier after that, with an Anzac Day clash against the Storm in Melbourne, before home games against Wests Tigers and the Roosters.
Back-rower Leivaha Pulu is expected to miss a few weeks with a fractured foot, and centre Solomone Kata may also spend some time on the sidelines with an ankle injury.
"The big lesson for us is that you can't be off your game an inch in this competition, because you can get embarrassed and beaten quite easily," Green said.
"We didn't get embarrassed today but we just got dominated too much.
"It's a funny thing sometimes, it's probably easier to be an underdog and have no expectations and once you get there it is quite hard.
"But everyone can take a deep breath now because we have been knocked off so it all starts again for us."
To get the day's top sports stories in your inbox, sign up to our newsletter here