"Hi, I'm Richard. I'm here from Hawaii to buy the Warriors. Can I come in?"
As an opening gambit it's hard to beat, and some Auckland households will be in for a shock next week, as the CEO of the Tongan-American consortium that hopes to buy the Warriors turns up at their door.
Hawaii politician Richard Fale, who is heading a group of former and current NFL players that want to purchase the NRL club, is in Auckland and wants to talk to locals about the Warriors.
He hopes to sit in lounge rooms – from Howick to Herne Bay, Mt Albert to Manurewa – to help assess the feeling towards the Auckland club.
It's a quirky plan, but Fale isn't the shy, retiring type.
"We are going to pick a few random streets," said Fale.
"I want to go to some houses, knock on some doors and talk to people. It's pretty simple…I'm going to say 'Hey I'm Richard, I'm here from Hawaii, I'm here to buy the Warriors.
"Can you tell us your thoughts and feeling when you hear the term 'New Zealand Warriors'. We'll listen, then we will offer our ideas."
Such a move belies Fale's background as a state representative in Hawaii but also demonstrates a determination to understand feelings towards the much maligned club.
Fale is also aware – but unconcerned – about the mixed reaction he might face, about one of the most polarising sports teams in the country.
Read More:
Warriors set standard with vital victory
Roger Tuivasa-Sheck shines in historic win over Rabbitohs
Three things we learned from Warriors win
Warriors bidders eye a new stadium
"The two things you want to see are either you love 'em, or you hate 'em. If you hate them, it comes from frustration.
"The passion is still actually there. We need to win over those diehard fans again; the biggest haters of the team are the ones that love them the most.
"It is when they don't care, there are indifferent, that's the problem."
And Fale also wants to see your refrigerator, which is one of his pet marketing topics.
"It's the most visited part of most houses," said Fale.
"In the future, we would want to see a Warriors fridge magnet on every refrigerator in New Zealand.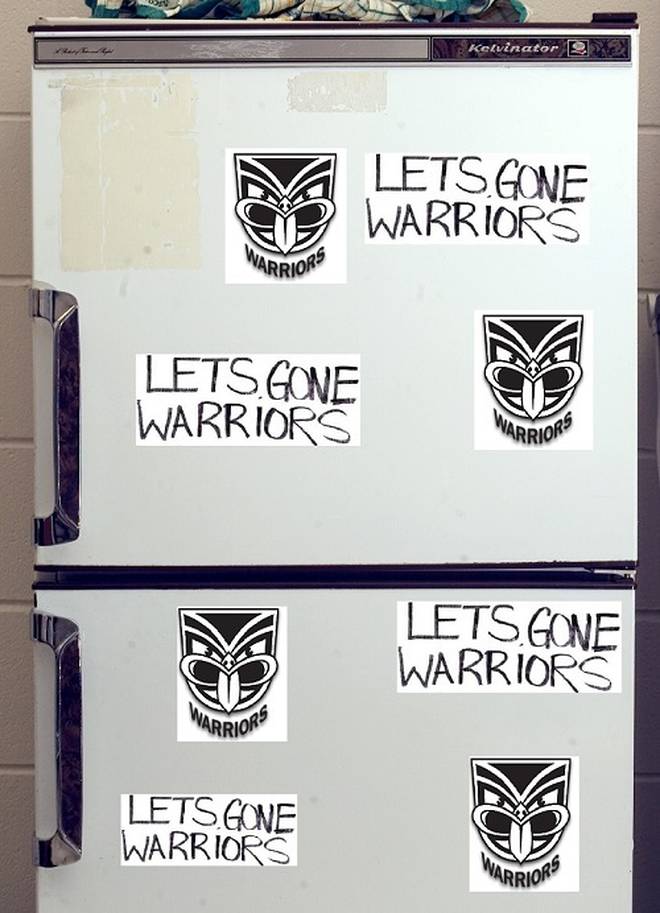 "If I am invited into the home, I can see the refrigerator, I can see the dish rack, I can see the hats hanging on the wall.
"We can get a better feel for how we can get a constant presence in their homes, 24 hours a day.
"In the future we need to go back to those homes and see...did our fridge magnet make it onto the fridge? Are those Warriors plastic cups in the dish rack?"
Fale and his consortium are in Auckland for the next '10-14' days, during which time he hopes to finalise a deal with Warriors' owner Eric Watson, though the Auckland Rugby League remain rival bidders.
To get the day's top sports stories in your inbox, sign up to our newsletter here