Jeff Horn, the WBO world welterweight champion, has once again been accused of being a "dirty fighter" who leads with his head as he prepares for the first defence of his title against Englishman Gary Corcoran.
The Australian, a Duco Events stablemate of Kiwi WBO world heavyweight champion Joseph Parker, was at the receiving end of more psychological warfare at a press conference alongside his opponent ahead of their fight at the Brisbane Convention Centre on Wednesday.
Corcoran's trainer Frank Greaves played a highlights clip of Horn apparently leading with his head against various opponents including his last one Manny Pacquiao, a fight he won on points in Brisbane in July which sent his profile skyrocketing.
Horn has taken Corcoran as a voluntary opponent ahead of a mandatory challenge against American Terence Crawford, considered one of the best pound-for-pound boxers in the world, and Corcoran, a tough Londoner with a Traveller background, and his camp are doing their best to unsettle Horn, a come-forward fighter who clashed heads with Pacquiao in the second round of their fight and came off second best.
Corcoran has threatened to bite Horn should the former Brisbane schoolteacher continually lead with his head, but he backed away from that claim slightly today when he said: "Have you seen me bite anyone in my other fights? We'll see, but it's not me."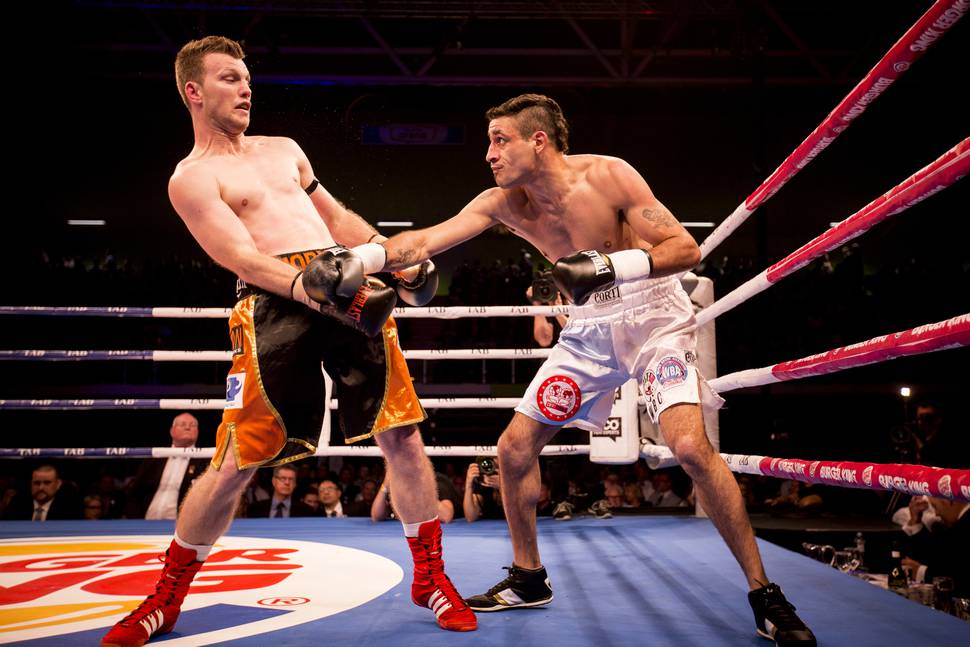 His trainer Greaves, however, was conceding nothing: "I do respect Jeff as a fighter – he's physically strong and he's tough, but he is dirty. All I want is a level playing field. Gary can go into the trenches with anyone in the world provided we get a level playing field."
Not surprisingly, Horn and his trainer Glenn Rushton denied the dirty tactics.
"Jeff is not a dirty fighter… he's the opposite – he does not lead with his head, he has never intentionally headbutted anyone, in fact I train him not to do that," Rushton said.
Horn said: "It's a bit frightening when I hear about the biting stories, but he hasn't done it in the past and hopefully he doesn't this time. I'd like to be able to hear after this fight – I'd like to be able to hear 'and still' [world champion] too."
Rushton added of the 29-year-old Horn, who has fought many times in New Zealand on Parker's undercards: "We haven't dropped the ball, we've remained focused. If anything, Jeff is fitter than he was for the fight against Manny Pacquiao.
"Jeff has grown not only physically but he's also grown psychologically after that win. How could you not grow after you've beaten an 11-times world champion?
In what was at times a humorous press conference attended by supporters of both fighters, Greaves presented Horn with a cap with a glove attached to it, suggesting it might come in handy.
Asked for a prediction, Greaves said he hoped for a late stoppage or points win. "We know that Jeff has got a lot of weight to come off, we know that he got hurt late in his last fight. There's every possibility he could run out of steam towards the end – he's had to cut more weight than in previous camps."
Horn meanwhile is hoping for a stoppage – many think it will come in the second half of the fight – in order to send a message to Crawford ahead of what would be a big-money fight between the pair, one which would probably be held in Las Vegas.
Patrick McKendry travelled to Brisbane with assistance from Duco Events