Channel Nine commentator and Panthers general manager Phil Gould has caused a social media storm after taking a dig at female fans.
Gould made the comments during a telecast of the Anzac Day thriller between the Roosters and the Dragons at Allianz Stadium in Sydney.
At about the 35th minute mark of the game, Nine's coverage panned to two women deep in conversation and laughing while a group of men around them were shielding their eyes from the sun trying to watch the match.
Reacting to the women not paying attention to the on-field action, Gould suggested they had no interest in rugby league.
"The girls aren't watching the footy, they don't care. They're talking about other things," he said during the Channel 9 commentary.
The comments hit a chord with league supporters on social media almost instantly and in particular with female fans of the game.
Popular Twitter account, Ladies Who League, who aim to give women in rugby league a voice, was quick to criticise the Panthers supremo.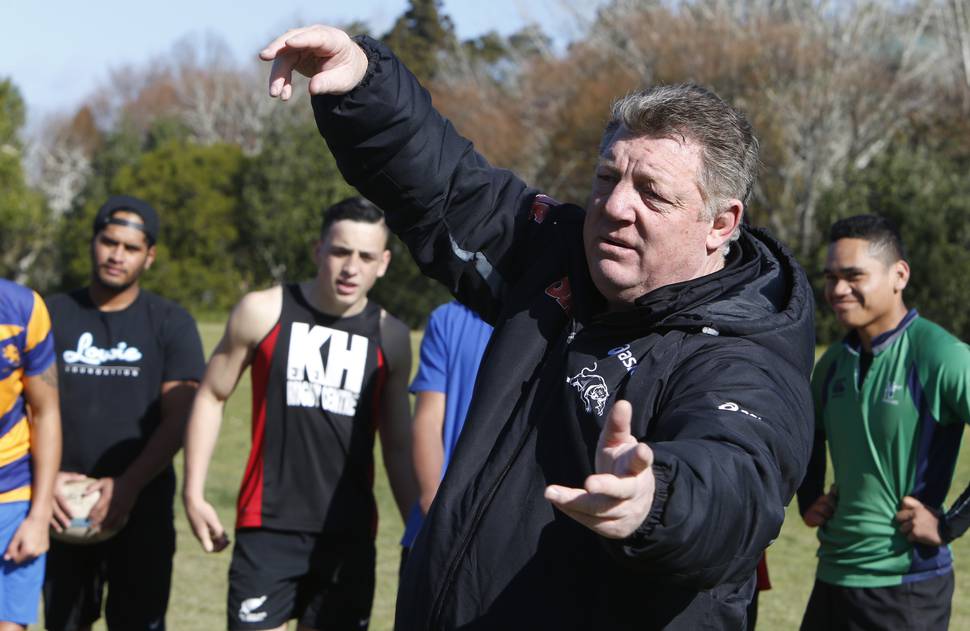 "Women don't care about the footy, Gus? RT if you are a woman who loves her footy." - To which users responded with almost 160 retweets by 9pm on Tuesday.
It is understood the NRL is disappointed with Gould's comment during the Channel Nine coverage.
A spokesman for the NRL said women make up the fastest growing sector of the Rugby League community.
"More women are watching, more women are playing and you only have to go to a game to see women and girls are becoming our most fanatical fans," the spokesman said.
"They love the game - and we are doing all we can to convert even more women into rugby league supporters."
Channel Nine last night declined to comment on Gould's comments or respond to the social media reaction.
Other fans were also quick to express their disapproval and disappointment with the influential figure's comments.
"I wonder how Penrith's female fanbase feels about these comments," tweeted Steven.
Some fans noted that Gould's remarks were symptomatic a "blokey culture" in rugby league that excludes women, a culture the NRL has actively tried to break down to encourage more women to engage and participate in the game.
"And without even realising it Gus has exposed the blokey footy culture that undermines and disrespects women," tweeted Sports Hound.
"Women aren't watching YOU, Gus. Because you are part of the culture that alienates women from a sport they love", tweeted Lee.
MORE REACTION FROM SOCIAL MEDIA: