A rugby league club which lead the way in banning booze from its clubrooms has turned on the beer taps again after fears its alcohol-free stance would see it go under.
As pressure mounts on the Government to introduce legislation which would limit alcohol sponsorship in televised sport, the importance of booze to the livelihood of grassroots clubs has been highlighted by Richmond Rovers' failed experiment.
The famous Auckland sporting club, based in the Auckland suburb of Grey Lynn, closed its bar for a season in 2014, but chairman Gus Fepuleai said the club struggled financially as a result.
"We gave it a go to see what it's like, and try to iron out some things that were happening at the time in relation to alcohol," he said.
"We found it in the end that we weren't getting many members into the club to socialise, as you do after a game - that's a big part of any sport - because there was no bar."
Fepuleai said the alcohol-free stance was welcomed by residents near Grey Lynn Park, where the Rovers play their home games.
"In the end it was good for the community, they had some peace of mind, but for the growth of membership for the club, it was diminishing."
Richmond Rovers has a proud history and former Kiwis stars to play for the club include Nigel Vagana, Fred Ah Kuoi, Steve Matai, David Solomona, Evarn Tuimavave, Bert Cooke, Tom Baxter, Shane Varley, Joe Vagana and Cliff Johnson.
But when the flow of beer from the taps stopped, so too did an important income stream for the club.
After only one season without grog Richmond brought the booze back during the 2016 season.
Fepuleai said serving alcohol was crucial for keeping grassroots sports clubs in business.
"That's just the way New Zealand is, the fabric of our sport, it's part and parcel of it. You join the club and that's a big part of it.
"If you want to raise some money, apart from raffles... it's the only way you can raise money."
Fepuleai said the club's issues with alcohol-related behavior had diminished, and pointed to the club's approval for a liquor licence as evidence.
"The people who were in before me weren't taking full control, and it sort of got out of hand. But now we have strict plans in place of how to manage that, we reduced our hours rather than being open all hours of the night, the licencing committee have approved what we have in place and what we're doing to manage it."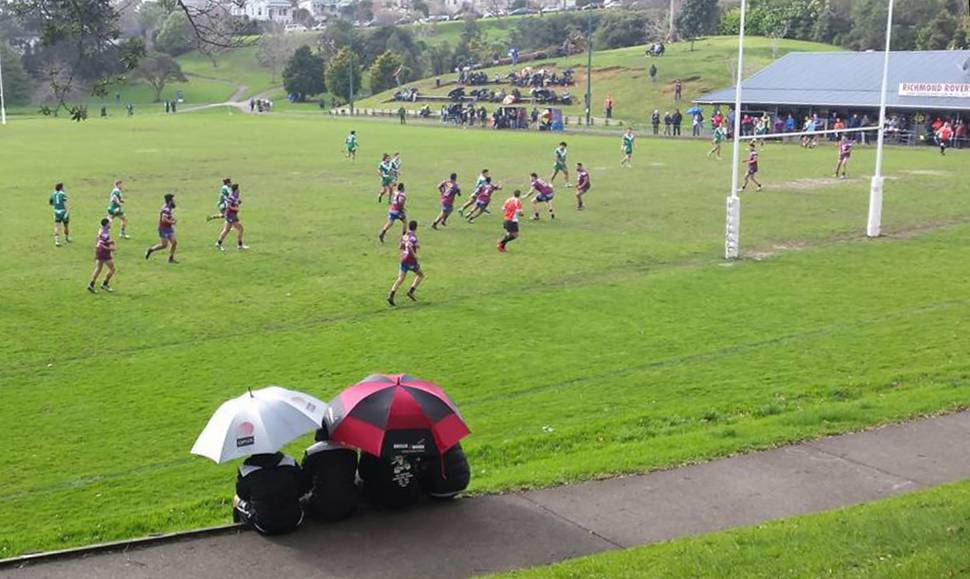 Although the experiment only lasted a year, Fepuleai said it was worthwhile.
"We had to do it because we didn't know what it would be like, and the only way to do it is to give it a go and see what it's like, and it really impacted the attendance.
"At the time we were the only ones talking about it, we talked about it and then we actually did it. People asked us 'so what do you guys actually do down there?'... at least we gave it a go and tested the waters."
A spokeswoman for the Auckland Rugby Union said she was unaware of any clubs that were not serving alcohol, while an Auckland Football Federation spokesman said bar takings are generally "a vital source of income" and he would be "surprised" if any clubs closed their bars.
Former Kiwis coach Graham Lowe - who chaired a panel advising a significant shake-up of alcohol advertising and sponsorship - said Richmond Rovers should be commended for their efforts.
"It lifts the lid off an issue that most community clubs face, and they're all trying to do the right thing, and they're governed by people who are working hard, trying to support their families, and keep the club going so they need help.
Lowe said he didn't think the risk to the community caused by amateur clubs was the same as alcohol brands sponsoring professional sport.
"I don't think that Richmond serving alcohol at their club is harming youth, if it's done responsibly, Gus will ensure they do, that's not causing the harm on youth... the big thing is professional sport, kids watch professional sport on TV, that's where it's got to start."