Ever the comedian, NZ Breakers import Akil Mitchell was able to make light of his horrific eye injury, even as he lay prone on the North Shore Events Centre court last night.
Midway through the fourth quarter, Mitchell was poked in the eye while battling for a rebound against Cairns Taipans and hit the deck with what appeared to be a dislodged eyeball.
Spectators nearby and team-mates were obviously shaken by the incident, but Breakers general manager Dillon Boucher told Radio Sport Breakfast that Mitchell remained surprisingly upbeat throughout.
"The good thing about having team-mates is the jokes were flowing pretty quickly after they found out he was OK," said Boucher. "I won't lie, there was a Horace Grant picture forwarded to him."
Grant won four NBA titles with Michael Jordan's Chicago Bulls team of the 1990s and was probably the most recent of famous basketball goggle wearers, a precaution Mitchell may have to consider if/when he returns to action.
Source: NBL Breakers forward Akil Mitchell appears to have avoided serious damage after suffering a sickening eye injury during his side's loss to the Cairns Taipans tonight. Mitchell received a poke to the eye early in the fourth quarter of the clash at the North Shore Events Centre, collapsing to the court as teammates and opponents reacted with horror. Supporters nearby also appeared stunned by the incident and, while the televised broadcast was careful to avoid showing replays, images on social media showed that Mitchell's eyeball had been dislodged from the socket.
"It was good fun, good banter and the good thing about Akil is, throughout the whole situation, he was actually making jokes himself," said Boucher. "He was certainly himself through the whole process.
"It was pretty scary for everyone involved and I'd imagine, when he gets the chance to look back on the tape, he'll realise the severity and why everyone was so concerned."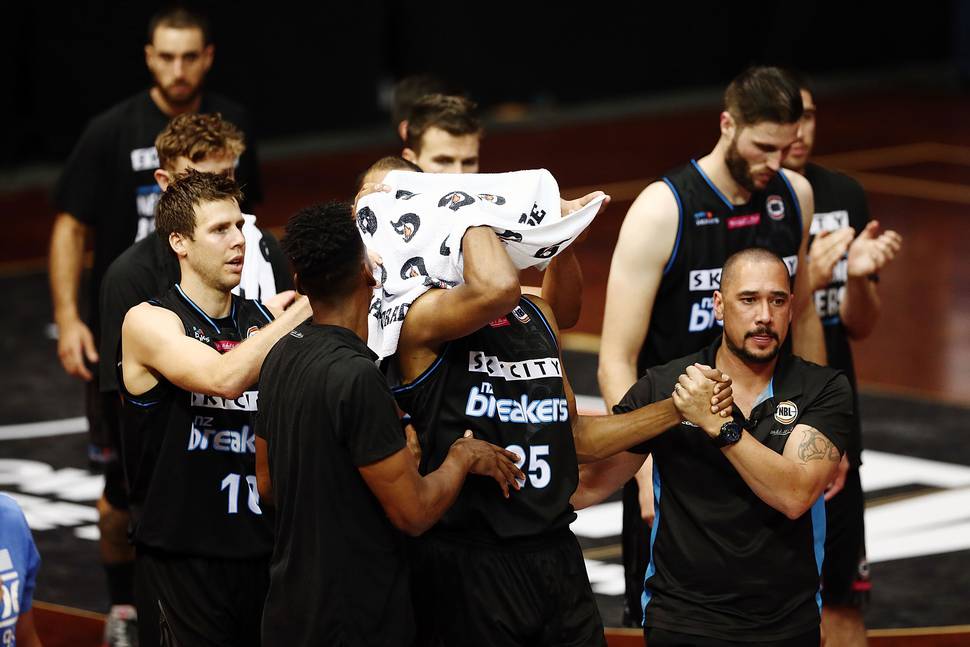 Early indications are that Mitchell will make a quick recovery, although he's scheduled for further tests today.
"He obviously went away with a pretty horrific injury," said Boucher. "We feared the worst and prayed for the best - to be honest, it feels like a miracle.
"We were so happy to know he was able to be sent home last night. I spoke to him on the phone, and he was certainly very upbeat and positive about the chance of it being a full recovery.
"He's still got a long way to go before he's cleared medically to be 100%, but it's certainly looking very positive.
"It seems like he's got his full vision back. He said he was always able to see out of the eye, what was causing a lot of the blurriness was the contact lens had been dislodged, and was causing him some discomfort and some sight impairment."
Boucher said Mitchell would be eager to return to the court as soon as possible, but warned for caution over the next few days.
"I know this is something the guy loves to do and what he wants to do, so I would imagine he will be back on the court as soon as possible.
"But we'll let the specialists decide whether that's a smart thing to do. The last thing you want is if something like this was to happen again, would it do any permanent damage to the eye?"
During the long delay as medical experts treated Mitchell on court, Australian NBL officials contacted Boucher to check on his players' welfare and appeared to give the option of calling the game off.
"[Coach Paul Henare] huddled the boys up and asked them if they wanted to play on," said Boucher. "This is something very new in my role, but it's very traumatising to see one of your team-mates have something like this happen.
"They wanted to continue for Akil. They wanted to try and get the win for him, but unfortunately the impact of the incident, I truly believe, impacted on their performance at the end of that game."
The Breakers ultimately went down 94-81 to the Taipans, dropping to 12 wins/13 losses for the season, and their NBL playoffs now hang by a thread.