A young bowls player has been hailed a hero, after saving the life of All Whites legend Adrian Elrick.
Elrick - a member of the national soccer team that made history by qualifying for the 1982 World Cup in Spain - collapsed, while playing at Tauranga's Bowls Matua green yesterday.
The 67-year-old, who played 92 times for the All Whites, had been taking part in the club's men's singles tournament.
The sporting legend's life was saved by the quick actions of 22-year-old club member Sam Dockary, who performed CPR, as well as using a defibrillator to bring Elrick back.
Talking to the Herald on Sunday last night from his Tauranga Hospital bed, Elrick said: "Sam is a great guy. When I talk to him I will say thanks for saving my life - if he hadn't been there, I wouldn't be here.
"I know I am very lucky. I am very appreciative to Sam - he's brilliant."
Elrick, who played for New Zealand between 1975-84, said he had no recollection of his collapse.
"I didn't know anything about it, I wasn't feel bad beforehand. I just went bang and that was it," he said.
"I just came to, two or three minutes later."
Elrick's sister, Mandy Derecourt, also hailed Dockary's life-saving actions.
"He would be dead [without the quick actions]," Derecourt said.
"Sam is amazing. Without him, Adrian wouldn't be here."
Dockary sprinted into Bowls Matua's HQ, after Elrick collapsed, grabbing a defibrillator and rushing back to help his friend.
Other club members put Elrick in the recovery position and former registered nurse Helen Wreaks had worked to get his airways open.
"He had a pulse at first and was gasping for breath. Then he had no carotid pulse - that's the pulse in his neck," she said.
Dockary set up the defibrillator and gave Elrick a shock, before starting CPR for about a minute-and-a-half.
"Everyone was quiet, watching and waiting. We had 26 men there to play in the tournament."
Eventually, Elrick came around and was breathing more steadily, Wreaks said.
"Next thing, he blimmin' sat up and was talking," she said.
Dockery yesterday played down his heroics.
"I didn't do anything - all I did was push the button and do CPR, easy," he said.
It was thanks to the Fire Service, who trained him in what to do and how to use the machine, he said.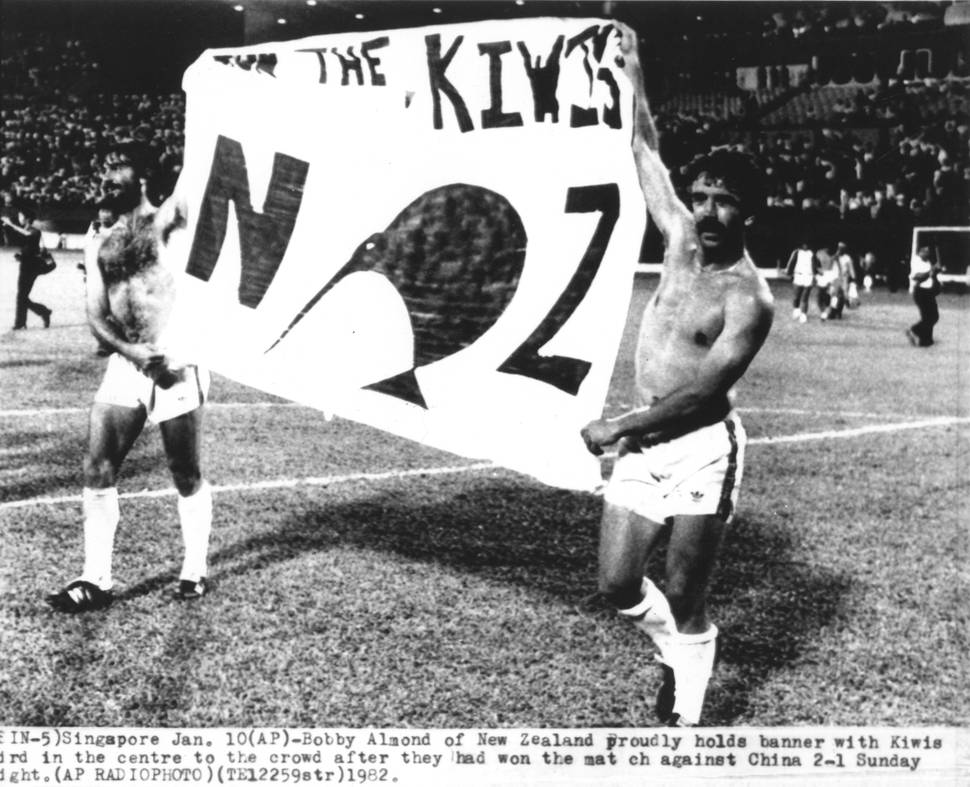 Matua Bowls Club bought the defibrillator only a year ago and Wreaks never thought the day would come where it would be needed.
"It's such a good outcome. If it had been a different ending, it would have been a very sad day."
Wreaks had been a recovery nurse in theatre for many years and said the skills stayed with you for life.
The club had learned a good lesson and many of the members were asking for training in how to use a defibrillator.
She said Dockary was a "bright spark" who came into the club around a year ago.
"He has become such a good member, getting involved in everything he can, and now he's gone over and above."
Club member Paul Schmidt said the emergency response by several members of the club was "very well done".
"It was touch-and-go for a bit. He apparently stopped breathing and we think his heart stopped, but he was brought back.
"It was teamwork, it just so happened we had the skills here."
The club had organised a course in how to use the defibrillator when they first bought it and Schmidt said they would do another one.
Elrick said he will meet doctors today about what his recovery from the cardiac incident would entail.
He had a quadruple by-pass about 20 years ago.
When the All Whites played Brazil at the World Cup - they lost 4-0 - Elrick shadowed Brazilian star Zico for the last few minutes to ensure he was the closest New Zealand player to him, enabling them to swap shirts.